On the chopping block for "Marvix F Model" is Chino Lam Mame Moyashi DTA toy of the year winner Maguro Senpei! Poor Nemo gets served, Ha!  Marvix F Model known for their customs and OOKA sculptures give the Mame Moyashi a spot of humour and defiantly caught our eye when Marvix F Model upload a few photos. Wonder what Memo tastes like? Sashimi anyone?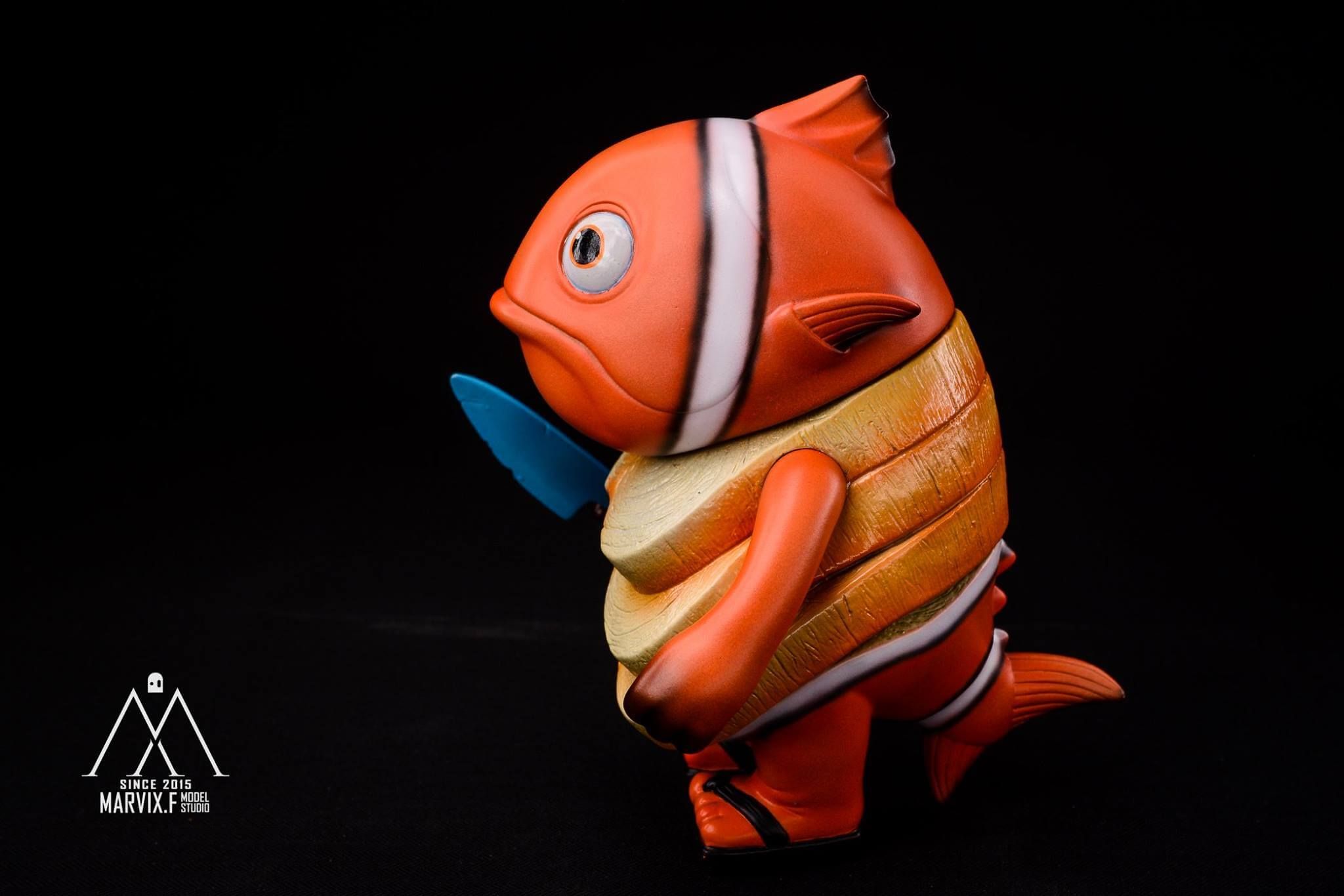 [slider source="media: 81717,81721,81722,81719,81718,81716″ limit="46″ width="900″ height="600″ title="no"]
Cool custom from Marvix and we love the smaller details like the blue tint one eye, about to cry for sure.
No word if this will be a custom run, or showcased at a convention but stay tuned for further updates.
[slider source="media: 81709,81708,81710,81711,81712,81713,81714,81715″ limit="46″ width="900″ height="600″ title="no"]
Need something like this? Custom styles welcome but please private message this page HERE. Orders will be accepted via Facebook and Email [email protected] quote The Toy Chronicle sent you.
Did you miss?????? – Mame Moyashi first release? check it HERE.
We love Mame Moyashi so much it was our TOP pick of 2016! Check it out HERE.
Find Marvix.F Model Studio via Facebook.