Are Flying Fortress and Artoyz reviving one of our all time favorites vinyl toys? Dam right they are! Teddy Troops are making a comeback! Last month if you've been following Artoyz Instagram account you would've spotted that they showcased a number of new products at "au salon Maison et Objet au Parc des Exposition"which included Teddy Troops 2.0 by Flying Fortress as well as their Kickstarter Toxic Candies  series. We couldn't believe our eyes when we saw the new Teddy Troops so we had to do a little spy work to get you these picture.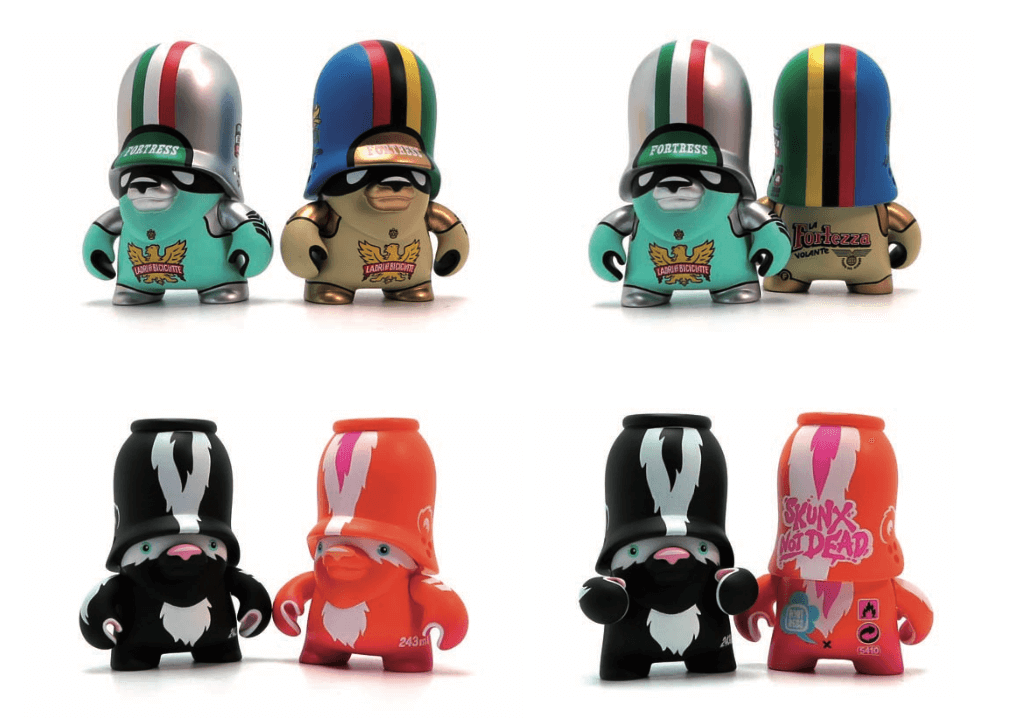 From what we gather, the new series will have another version of the Teddy Troops 2.0 with an alternative spray can helmet! Nice to see Flying Fortress get back into the scene and the designs we've seen a looks like Teddy Troops will be on everyone's lips when they release. Collectors and customisers will be hoping Artoyz x Flying Fortress will release some DIY Teddy Troops 2.0 in the near future.
We do hear that our buddy Muffinmansculpts was the sculptor behind Teddy Troops 2.0 making Flying Fortress designs and art come to life in 3D form once again.
So whats next? Artoyz will be at Paris Comic Con October 21st – 23rd so we're sure they will release info about the Teddy Troops 2.0 and other products they are releasing. Stay tuned for more info. For now you can check our the legendary Flying Fortress art work at http://www.teddytroops.net/