Remember back in 2010 when Artoyz launched Stéphane Levallois Toxic Candies? Well guess whats coming back, but they need your help to bring additional new characters to the series and give it a big reboot. We remember the series well and seeing Artoyz recent exhibition at Comic Con Paris the prototypes looked promising and would be a great addition to the Toxic Candies series. So you're asking how to help get the Berry & Pomme d'Amour produced? Here's the down low from Artoyz themselves.
 Toxic Candies series is a collection started in 2010 with Stéphane Levallois. Artoyz has already published the characters Sweety and Liquorice, both exhausted today and Margemallow always available on Artoyz.com.
To the end of 2016 we have prepared two new characters from this universe full of sugar that sticks to teeth namely reckless and belligerent Pomme d'Amour and the mysterious Berry.
Pomme d'Amour is a little guy always up for a fight especially to impress Margemallow that it would be willing to do anything!
Referring to this candy that typically found in fairgrounds, Pomme d'Amour will be available in 2 versions: Black and Red (exclusive KickStarter).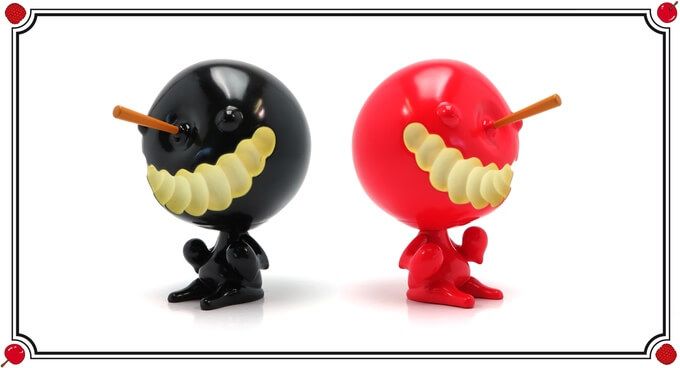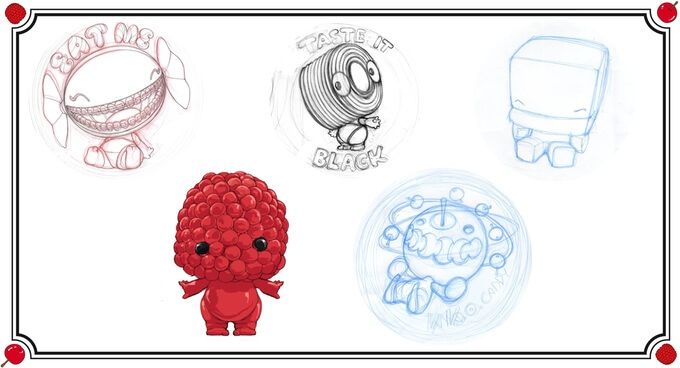 As for Berry it refers to those little candies shaped ripe indefinable taste and texture from elsewhere. Being unable to clearly define this candy, we made a mysterious character.
Berry therefore cultivates its mystery and particularly like the dark side of the War of Bonbecs.
Berry is available in 2 versions: White and Black (exclusive KickStater).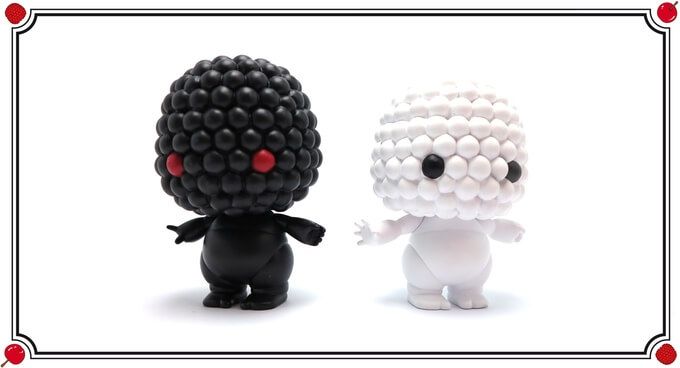 Already there on Stéphane Levallois illustrations in 2010, Berry and Pomme d'Amour need your help to join the big family of the Toxic Candies !!!
It is through the KickStarter platform, the first pre-order solution crowdfunding that we will offer you the Toxic Candies new serie.
We already molds that form the basis of any production, faithful to the desired designs by Stéphane Levallois.
This is a first for the team to Artoyz allow you directly to participate in this adventure started there more than 6 years now. You can follow on KickStarter project progress, product manufacturing steps through the development of the packaging.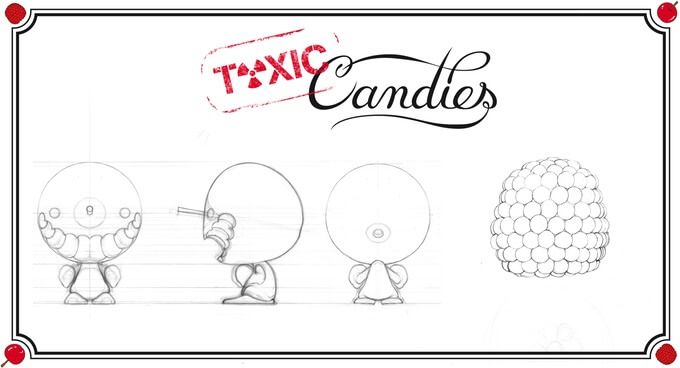 Every pack contains 2 badges, 4 stickers and 1mini print.
The Most generous can have an original painting from Stephane Levallois if you take the Supreme Pack!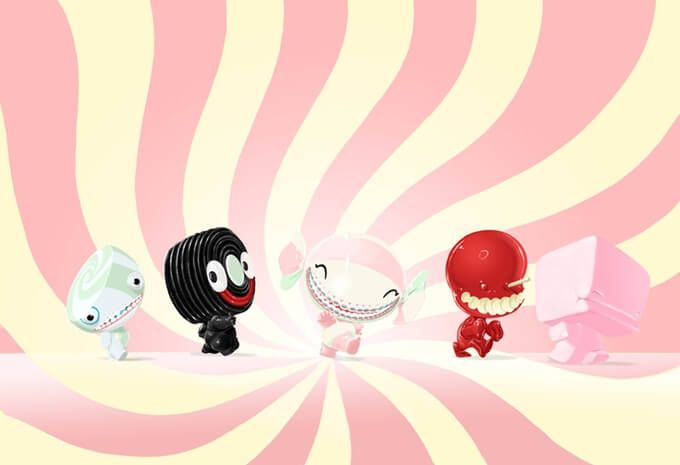 Plenty of pledge tiers to choose from 13Euros you can get "Supporter" Pack contains 1 Goodies kit with 2 badges, 4 stickers and 1 print. To 30 Euros "Classic Pomme d'Amour" Pack which contains the whole Pack Prints and a toy of Pomme d'Amour Black or white versions right to the big boy pack The "Supreme" Pack which contains the whole Pack Prints and 2 toys of Berry White KickStarter version and Black version and 2 toys of Pomme d'Amour Black KickStarter version and Red version and a painting by Stephane Levallois himself!
Campaign ends . http://kck.st/2dAGitK for more details and link to the Kickstarter campaign.