Toy Art Gallery is all ready for Halloween celebrations and it's going to be SPOOKTACULAR! Tag is indeed getting scary with FOUR brand-new haunted TAGTOYs editions from Ron English x DeadMau5, Martin Ontiveros, and Paul Kaiju!
This special Halloween drop features all-new extremely limited factory-painted editions.
deadmau5 x Ron English PUMPKIN GRIN ($95 each)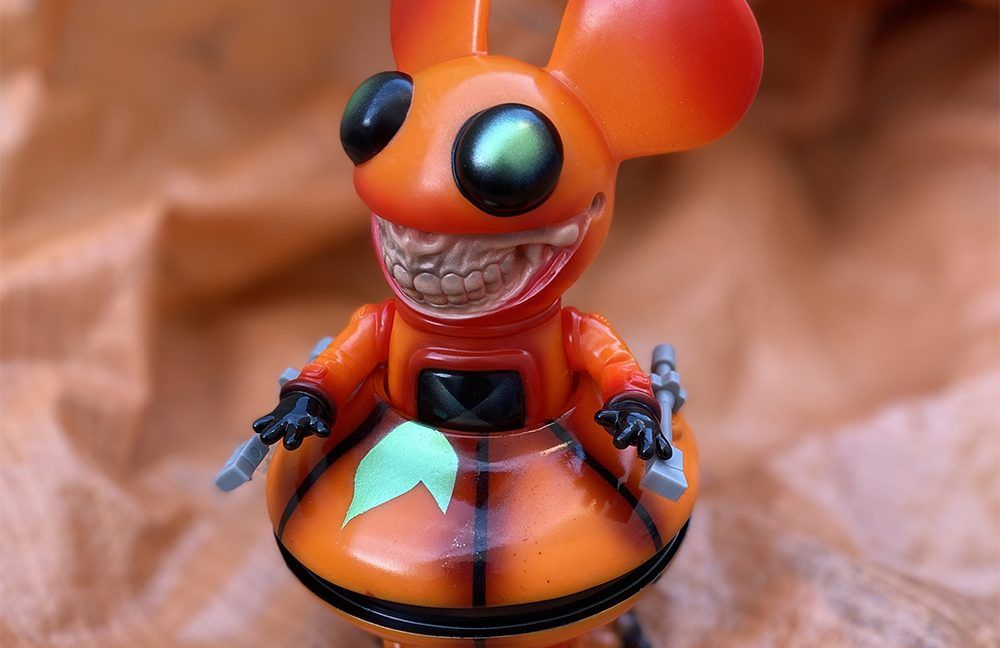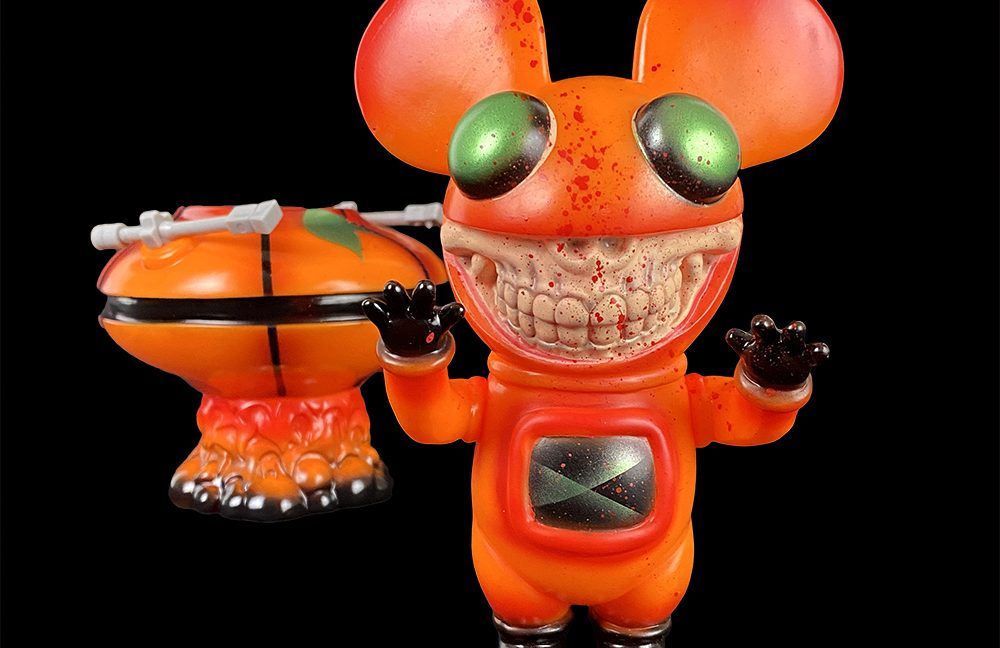 The deadmau5 GRIN vinyl toy features articulation in the arms and neck as well as a UFO with removable flame base! The GRIN figure stands 6″ tall, and 8″ in his ship! (Two variations will be available).
Martin Ontiveros WITCHKING BAPHOMANIAC ($85)
The BAPHOMANIAC stands 8 inches tall and features articulation at the arms and head. This edition features numerous metallic and fluorescent sprays on orange soft vinyl.
Martin Ontiveros Magi Malificarum SPARKLE SPOOK EDTION ($75 a set)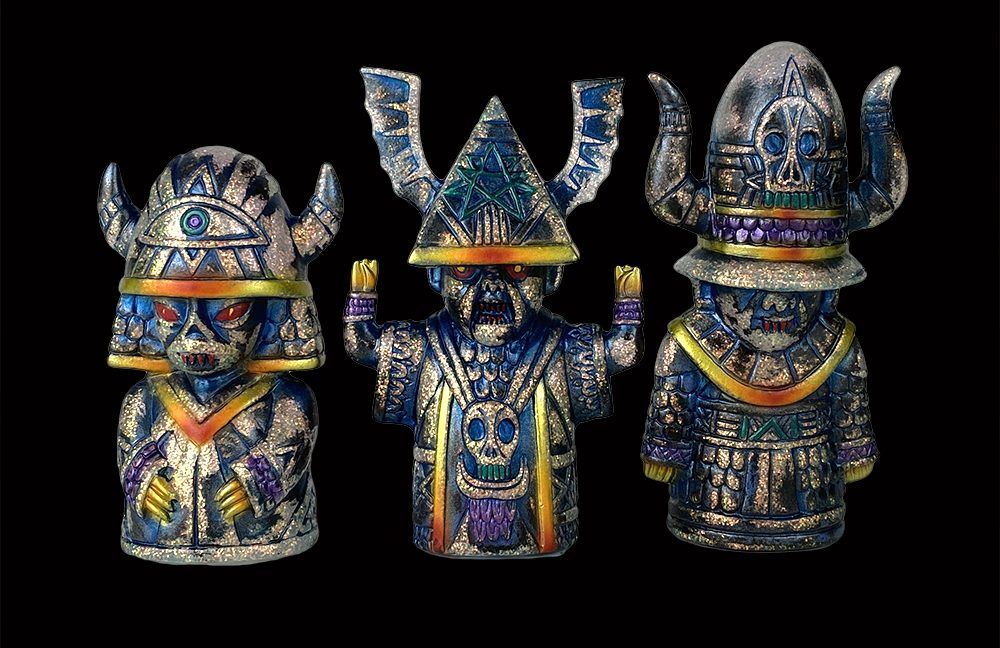 The Magi Malificarum are a trio of wicked wizards that stand roughly 3 inches tall. This edition features numerous paint rubs and sprays on glitter-infused soft vinyl.
Paul Kaiju Mini Gacha Series SWEET TOOTH EDITION ($65 a set)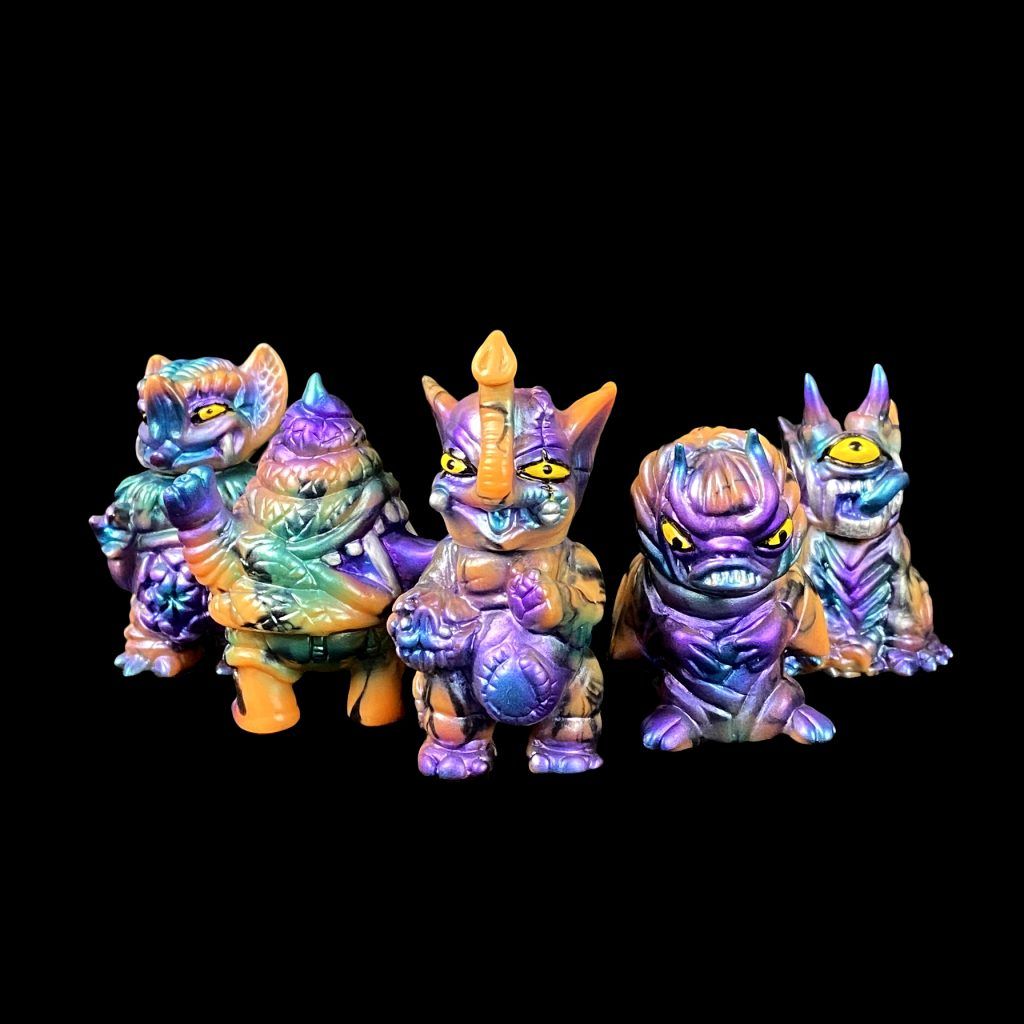 The Mini Gacha series features fan favorite characters Boss Carrion, Unchiman, Mockbat, Demon Dog, and Mockpet, each standing roughly 2 inches tall with limited articulation. This edition is a collaboration with Blitzkrieg Toys and features multiple sprays on black and orange marbled soft vinyl.
The TAGTOYS HALLOWEEN SPOOKTACULAR drop is available this Friday, 10/29 at 12PM PST at toyartgallery.com.