Can we get an ENCORE! 2014 is when the Synthetic Human 1/6 scale by 1000toys came to light and shook the world of high-end action figures. We were blessed to be early adopters of the 1/6 scale versions and with collectors in search of the OG Synthetic Human endlessly broke The Toy Chronicle website with every release to date. Fast forward to 2018 and 1000toys are stronger with all the existing lines that have been released so far. 4th production run sales announcement has been announced and collectors who have been after one for retail will be happy to know, no more aftermarket prices!
Order will open at September 13th 11AM (JST) at the 1000toys Web Shop for overseas fans as well as the Toys To Art shop for Japanese fans and close on September 25th 11:59 PM JST with overseas shipping scheduled to start in late September.
Please note that orders will be taken the first-come-first-serve basis, and orders will be closed once the prepared stock is exhausted.
Product Details> Product Name: 1/6 Synthetic Human (4th Production Run) Ordering Period: September 13th 11AM(JST) – September 25th 23:59. Scheduled Shipping Period: Late September 2019
Size Approx. 300mm tall Price: USD 150.00. Order Limit 3pcs per person
WHERE: https://1000toys.jp/ Includes: Interchangeable Hand Parts: 1set *Note the weapon holding hands are not included.
You can find my review and info on the original Synthetic Human HERE and the Video review below.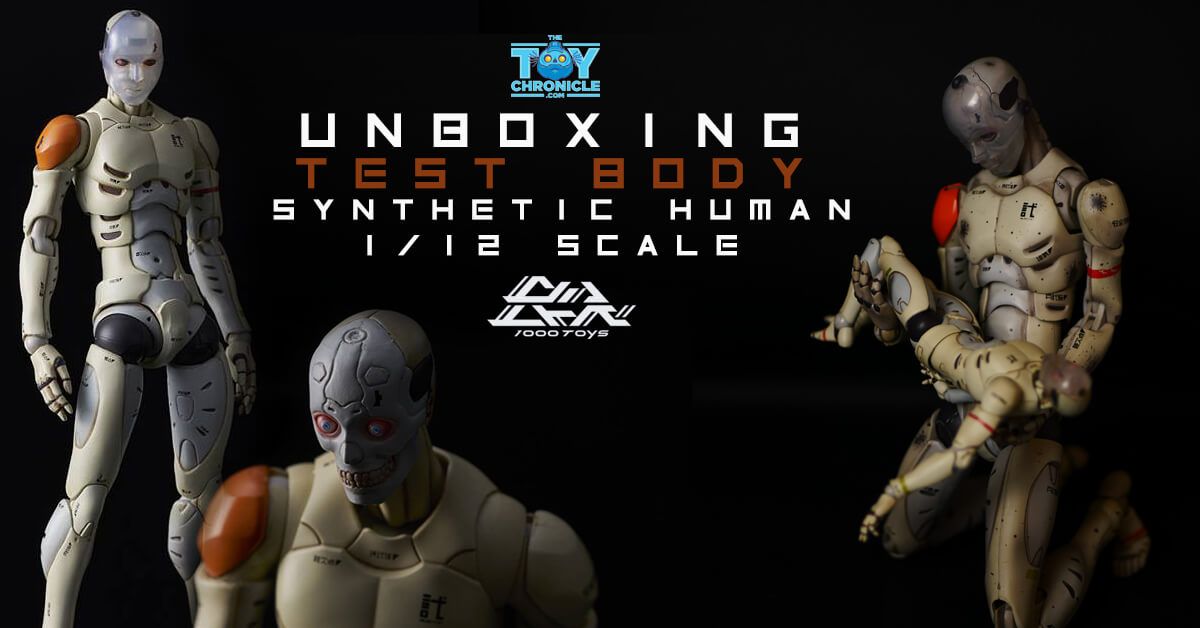 To keep tabs on 1000Toys visit their Website, Facebook, Twitter and Instagram.
---
---