DTA Break Through Artist of 2018, Eric Althin aka Sad Salesman booth was another highlight for us at DesignerCon 2018. One surprise was the soon to be released "Symbiosis" vinyl figure on show. The prototype looked impressive even in its early stage.  Sad Salesman fans would recognise his signature style throughout Symbiosis and one we will be keeping tabs on any form of a hint of a release date. Today Symbiosis got a full colour reveal of the symbiosis design! This will be a vinyl toy, it will come with 3 interchangeable head characters. Releasing in January.
Theresa Hawkins  shows and demonstrates the uber cool Symbiosis by Sad Salesman at DesignerCon 2018. Check the video below. Theresa does a great job showing us how the interchangeable parts will take place.
Stay tuned for further info and updates.
While we have your attention, look Dessert Oracle By Sad Salesman is also available NOW at https://www.sadsalesman.com/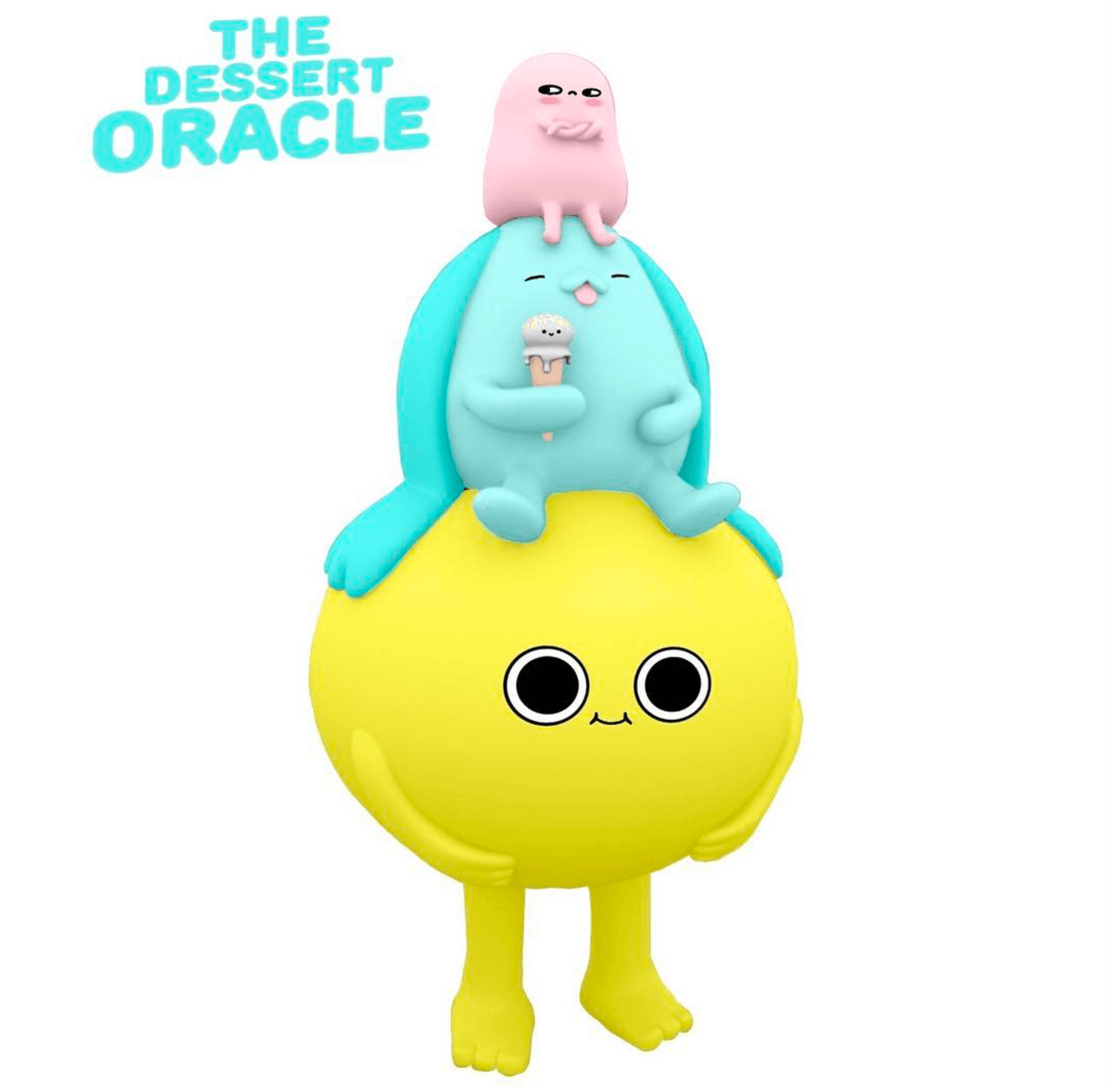 Check out our unboxing of Dessert Oracle below.
Eric has plenty of other cool characters some are one of a kind too! check them all out at www.sadsalesman.com