Strange Monsters Tug-o-War are set to be released worldwide and rake havoc to all the Kaiju keshi collectors. Don't underestimate the size as the these beefed up monsters F you up and take on any of your collection. Personally I'm not a Keshi collector but these are totally badass and wicket sculpt. Here's what Zectron has to say.
Designed and sculpted in clay by hand by Zectron with classic vinyl production handled by Unbox Tug O' War is finally ready to be unleashed. With nearly a year of designing and sculpting before being sent off for vinyl production this toy has been a long time coming. Created as a totally original sea monster with a tug boat on its back for ocean camouflage there are several nods to some of my favorite childhood toys like Street Sharks, Sectaurs and Inhumanoids.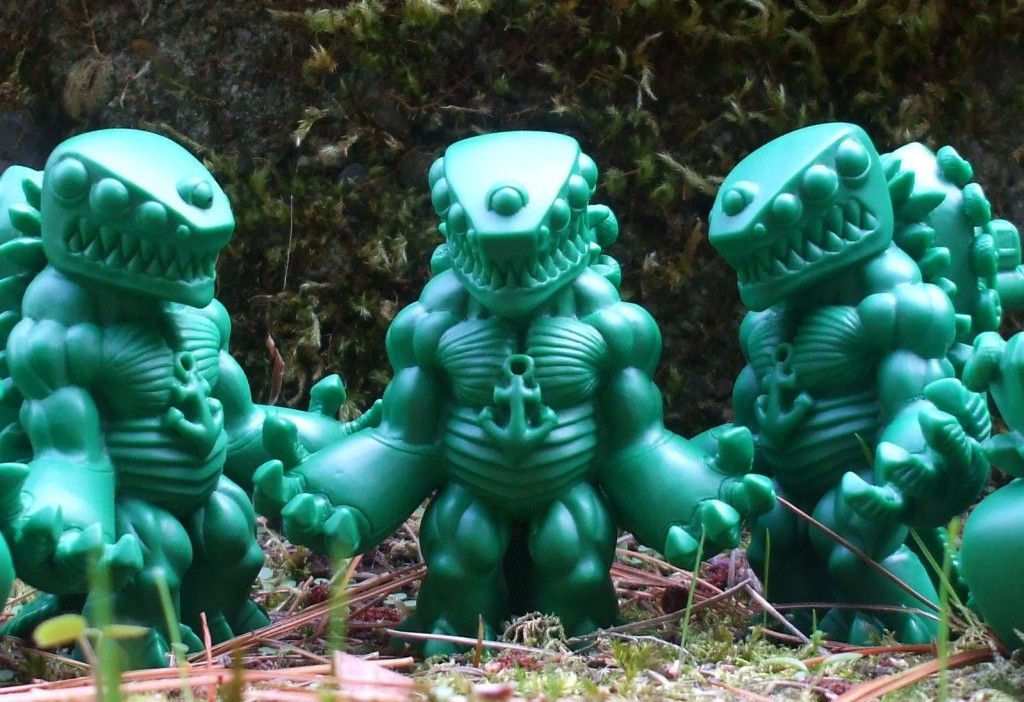 [slider source="media: 30500,30499,30501″ width="1100″ height="1100″ title="no"]
The first release is somewhat limited and will be in a deep green color vinyl. Each 3 inch monster comes with a comic book styled header and a weather resistant UV protected vinyl sticker by the amazing Japanese artist Kotobuki Man.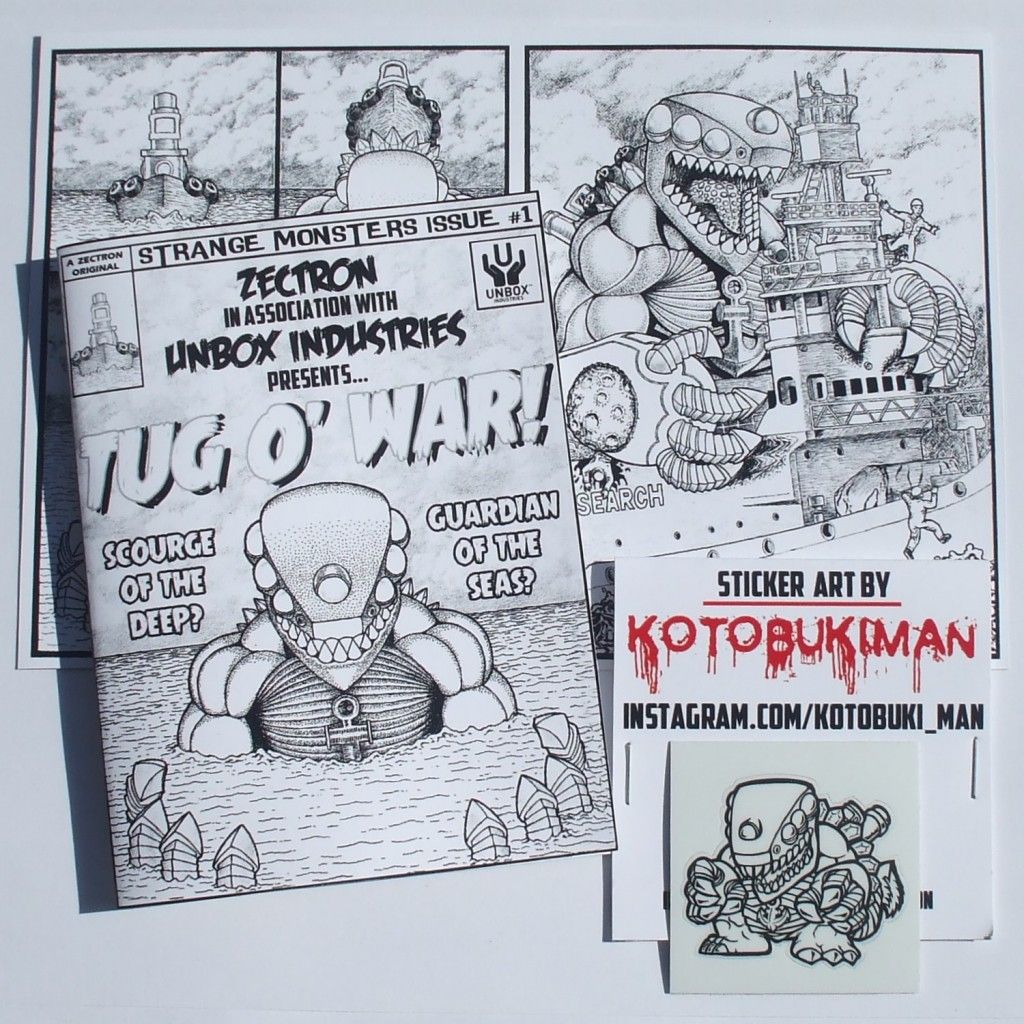 Each monster will only be $15 dollars, around £9 and the drop is this Friday the 18th at 6:30 pm PST at http://littlerubberguys.storenvy.com/
Zectron IG https://instagram.com/thelastzectron/
Unbox IG https://instagram.com/unboxindustries/
Kotobuki Man IG https://instagram.com/kotobuki_man/