If you've ever felt you were being watched when no one was around, or that your pet rock really did move when you left the room, then you may not be so paranoid afterall… Meet the Stone Trolls by Paul Benson!
[frame align="center"]

[/frame]
Everyone knows about big Trolls or huge Trolls, but very very few people know about the little guys. Their scientific name is Trollus minutoides, which are very small Trolls, in fact, they are very small indeed.
[frame align="center"]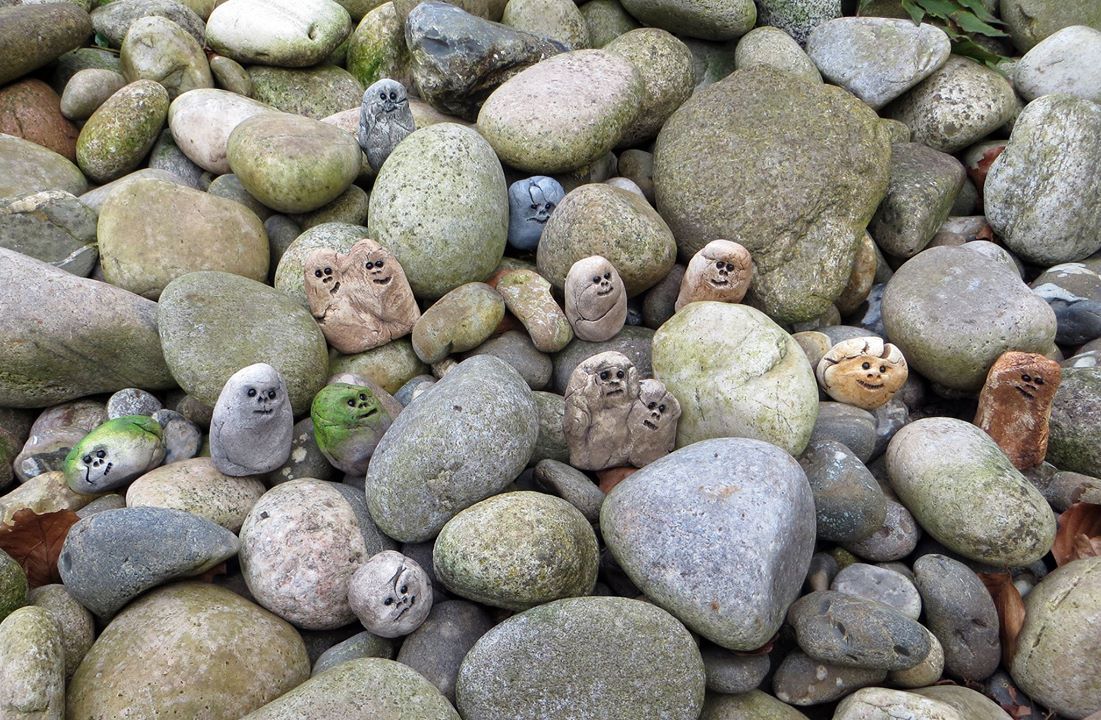 [/frame]
Professor Fridtjof Nansen, a geologist, discovered them, after collecting sample of rocks and stones in a ravine. Whilst going through his samples, he noticed strange facial features on one of the stones he had collected, which he photographed. He never thought any more about it, leaving the stone on his bench, when he had finished his work. When he returned the following day, the stone had gone. He found it again several weeks later, under a cupboard. The facial features had gone. To cut a long story short, he collected more similar stones from the same and other locations and was able to confirm what they were and went on to study them for many years.
[frame align="center"]

[/frame]
He did indeed find that for 99.99% of the time they are dormant and basically look like stones, pebbles and sometimes bits of tree bark. If facial features start to appear, it is generally a sign that they are about to enter a short active period.
[frame align="center"]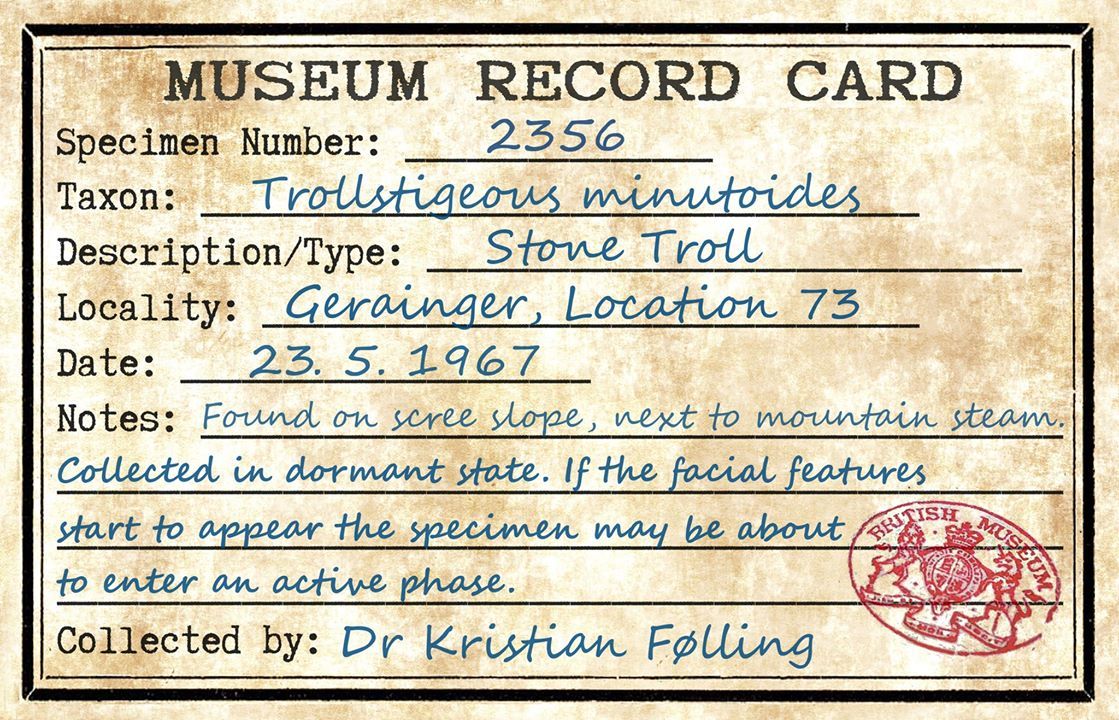 [/frame]Each one of these cute little bundles of minerals will be presented like a museum specimen; in a small, padded cardboard-lidded box with a little record card.
They measure between 4 and 6 cm in height and each one is completely unique, hand sculpted and painted. They're actually the result of an unexpected modelling clay malfunction, a guided day trip in Norway and Paul watching the Trollhunter. Talk about inspired!
If you would like to know more about these stoney chaps then feel free to email paul at [email protected], or if you're attending ToyCon UK you may be lucky to catch a few of these fine specimens hiding on Uncle Absinthe's booth…