Hyperactive Monkey AKA Jerome Lu Artist and supreme grandmaster of Monkey Kung Fu is kicking up some big noise at this years Wondercon, teaming up with movie star Gerald Okamura who has stared in movies like Big Trouble in little China,  Lethal Weapon, Blade and G.I. Joe just to name a few. Jerome giving the resin figure the Big Trouble in little China Gerald Hyperactive look.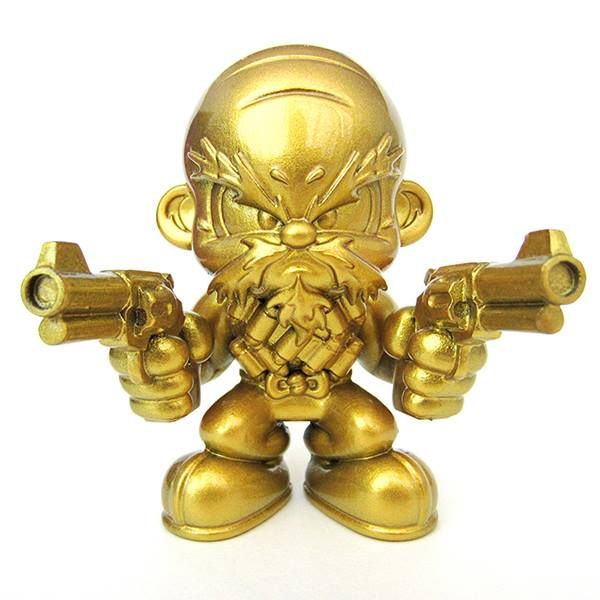 April 4th from 1pm-3pm you can have him autographed by Gerald Okamura. Limited Edition of 6O to be released at the Wondercon event.
Comes with dope packaging and nice Hyperactive Monkey print and sticker,you can find him over at Booth #1550!
"Jerome Lu was born in Mountain View and raised in the Bay Area by a family of wild monkeys. Even when he was a small chimp, they could see that he believed every crayon in the box had magical powers, and he would transform blank pages into colorful, fantastic worlds filled with monkeys, ninjas, robots and all his craziest dreams. His wild monkey relations soon recognized his artistic talent and nurtured it with a diet of Skittles and Corn Nuts. They made sure his art education included Saturday morning cartoons and ABC After School Specials. Now that Jerome has grown up to be a big monkey, they are quite proud that his childhood creativity has never diminished. In fact, it has grown, and he is working on his biggest art project to date: constructing a 20-story ultimate monkey ninja robot".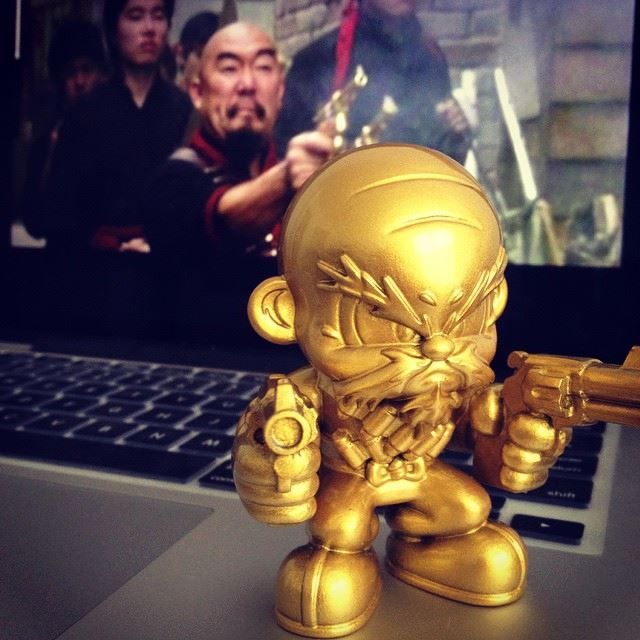 No word on pricing yet but you know we will keep you all updated!
Wondercon  Anaheim ,California
(April  3rd -5th  )
Anaheim
Convention Center
800 W. Katella Ave.,
Anaheim, CA 92802
Exclusive Figure release and Autograph Signing at the Hyperactive Monkey Booth #1550
They will be numbered and autographed by the artist Jerome Lu and also autographed by Gerald Okamura.
Cannot wait for Hyperactive Monkey Goodness? check out his online store for Monkey goodness at http://www.hyperactivemonkey.bigcartel.com/
You can also find Hyperactive Monkey via http://www.hyperactivemonkey.com/, Facebook,Twitter and Instagram.
Join http://www.geraldokamura.com/ fan club and you can find him on Facebook https://www.facebook.com/gerald.okamura.