Shenly Yee the creator of Wackymons has Singapore Toy, Game Convention 2016 insight. Wackymons Booth AA 53 will host plenty of exclusives as well as first releases, from painting to art toys. All in Shenly wonderful world of Wackymons. One booth will guarantee you smiles, if you don't then you have a stone cold heart, HA. Shenly is main "Lofing" character will be around but Shenly newest resin figure "Shiek" will make it's debut.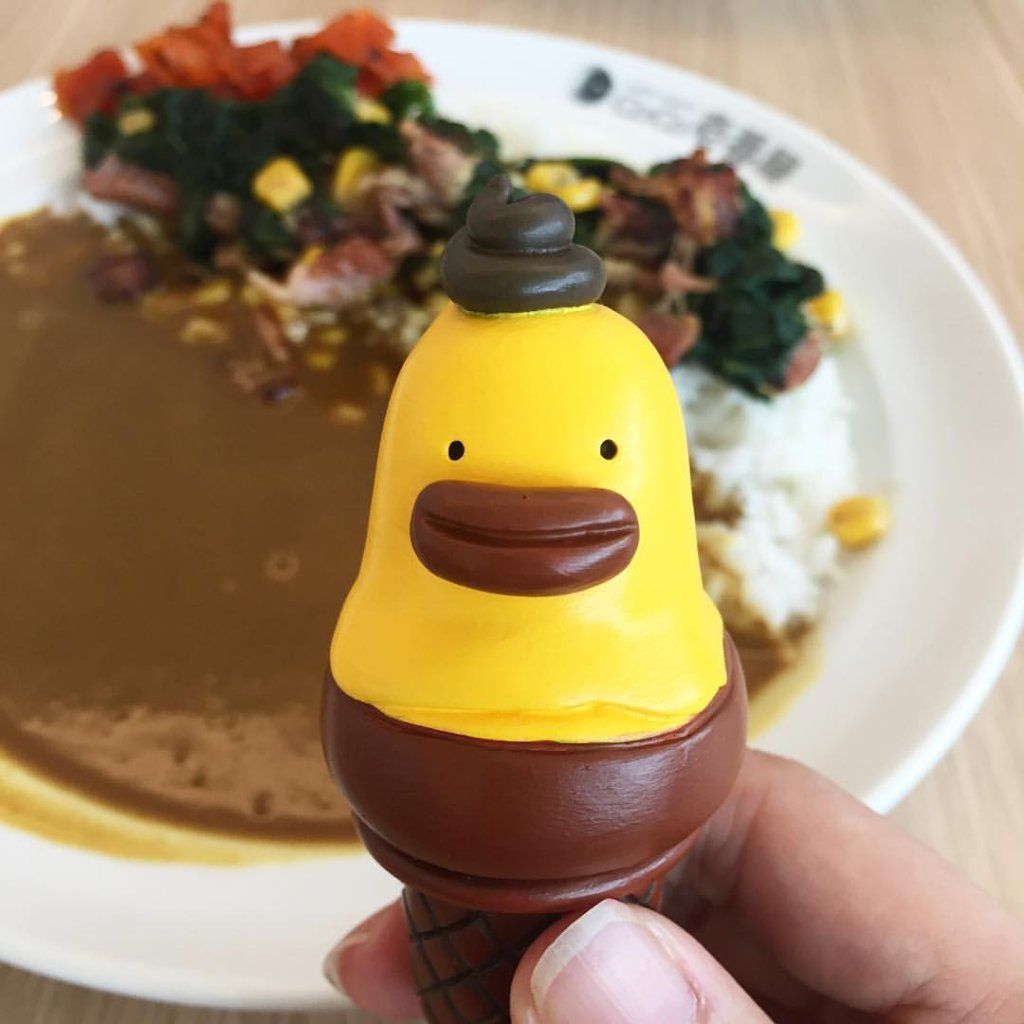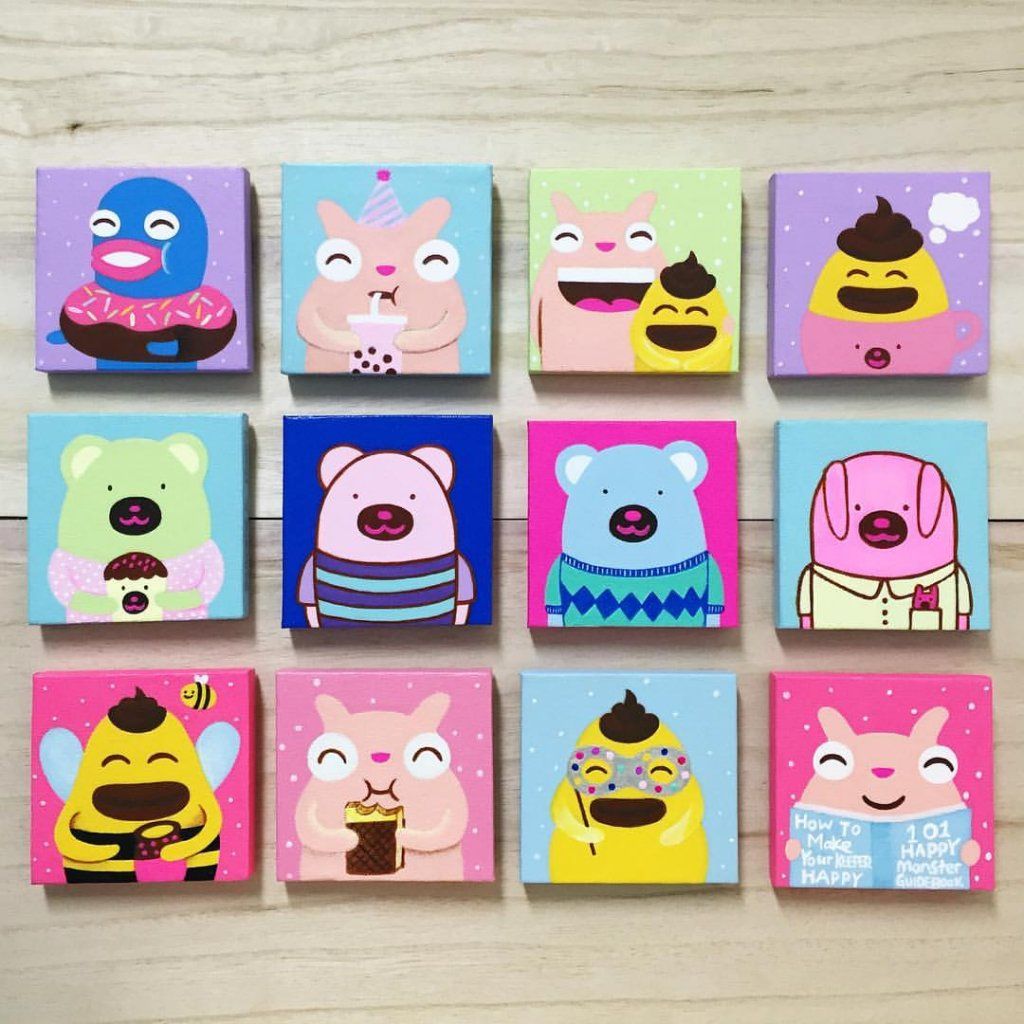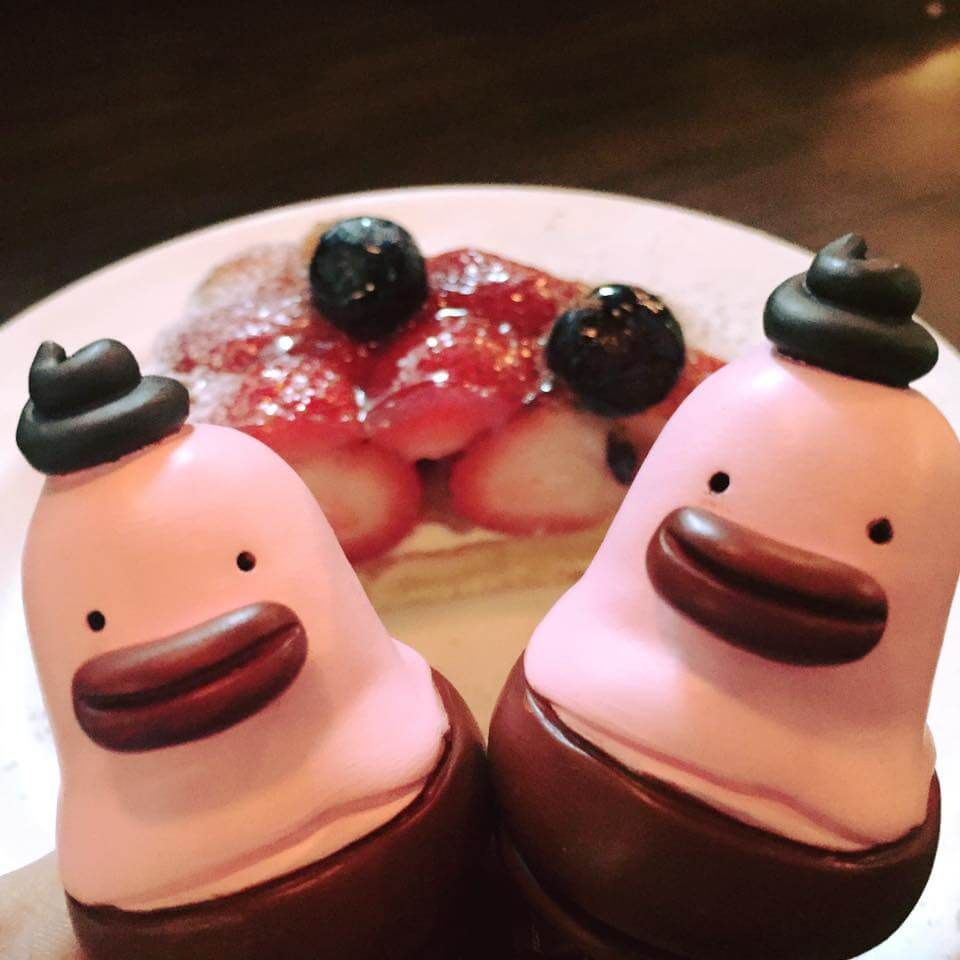 Craving something sweet after a meal? Shiek happy cone is always here for you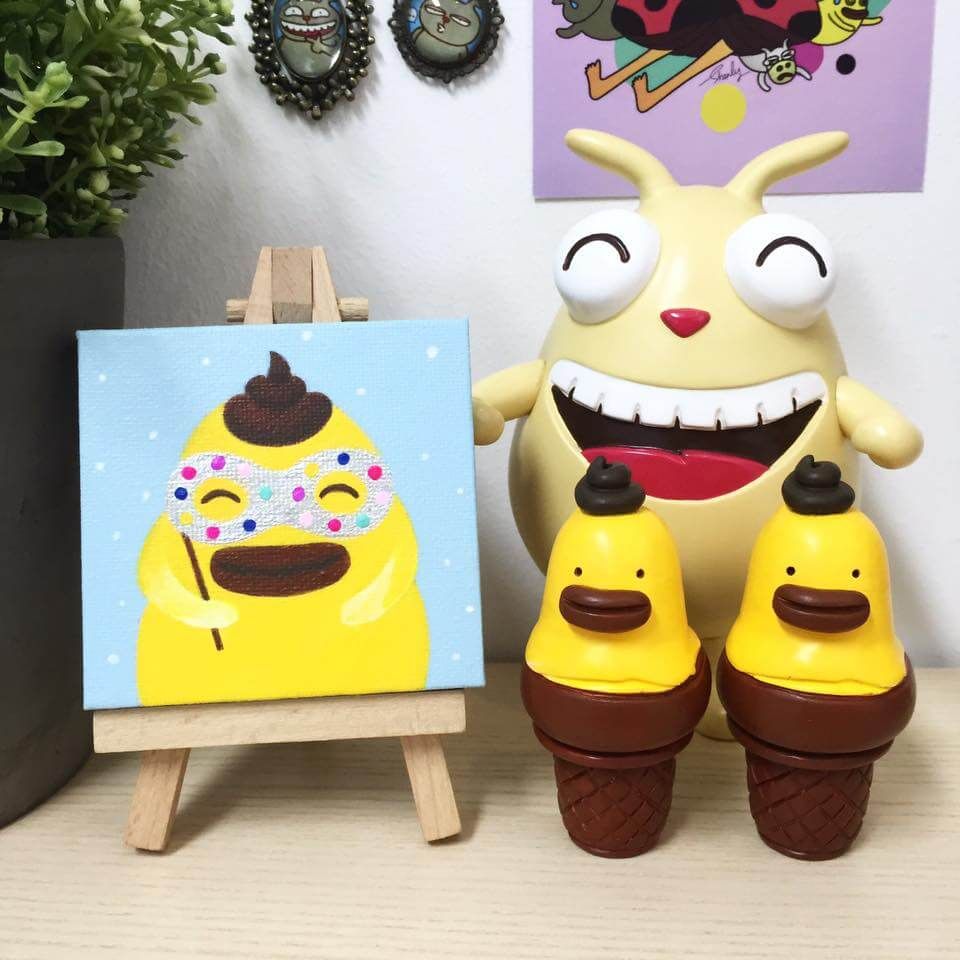 Shiek Happy Cone 100% handmade Resin Toy available at Singapore Toy, Game & Comic Convention – STGCC 10-11 September, booth AA53.
Wackymons ®, a Singapore based brand are a group of wacky monsters with our own unique personalities.  Our universe is full of happiness and positive energy because we believe that happiness is the most important thing in life!
There are 7 key characters – Lofing, Shiek, Hamburg, Missy, Bunnie, MooMoo and Lazyworm who live in this fantastic dreamland.  These nature's creatures they serve as defenders of their homeland from the unknown attackers.  They use their heart and patience in creating the world of their dreams.  Even though the homeland has changed and been dominated by parasites, they are still filled with optimism as they try to adapt to their new surroundings.  Their positive energies come from their smiles as they unite to defend their dream home.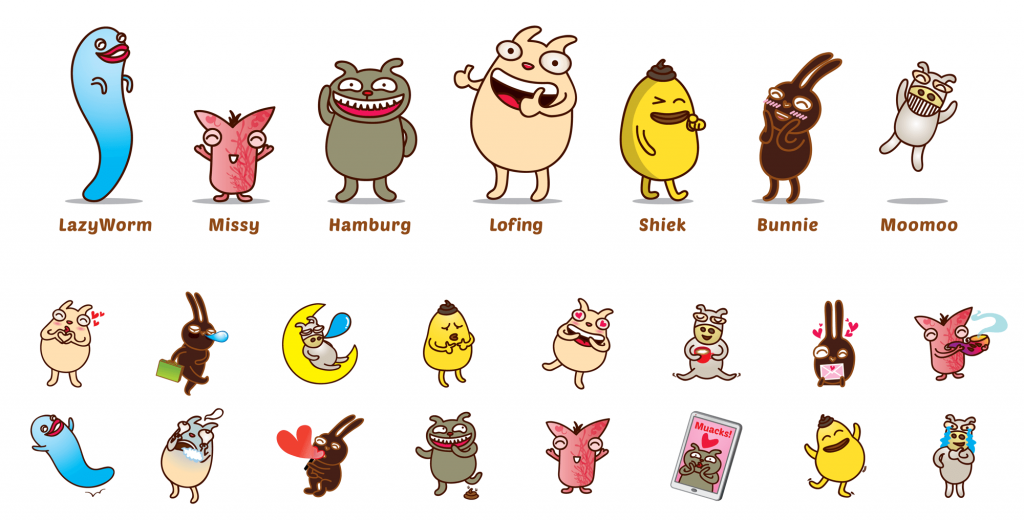 HandSculpt & Handpaint by Shenly Yee XD
Casting by Gnaw Workshop.
About
Shenly Yee, a creator of Wackymons.  Her journey of creating art began at this time as the process of drawing and painting became a form of spiritual healing during her medical treatment after she was diagnosed with hypothyroidism.
She always wanted her work to be overwhelmingly positive to reflect her views and remind people that a smile is a simple yet powerful action that can bring about huge positive change.  In her art, parasites and monsters comprise of the majority of the works as they are influenced by her childhood experiences where she spent with the natural environment, their shapes and colors are just like a magical world.
She imagines a group of friendly monsters that live in this magical parasitic world, each with its own unique personality that reflects a part of herself and the best part of her memories.  She will never forget to feed her monsters, to avoid them from hungry become a angry monsters just like herself! Through painting and sculpture, Shenly brings a mystical world to life and immerses her audience in her imagination.
Find Wackymons at http://wackymons.com/ Facebook, Twitter and Instagram. Cannot wait for STGCC plenty of Wackymons goodness at Wackymon online store. Here's a few cool examples OH THE PIN's!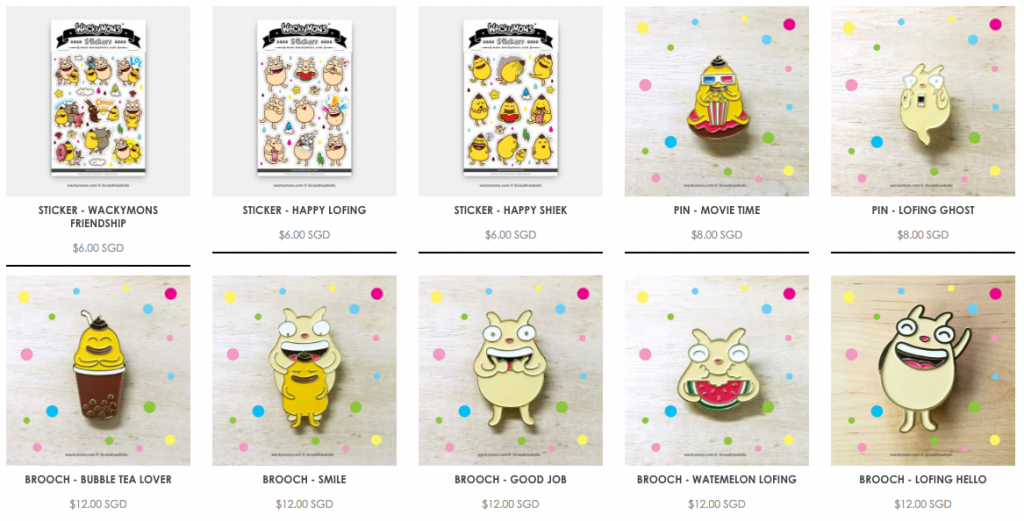 (all info and photos lifted from http://wackymons.com/ )