Right now you are thinking WTF right? well for me this is pretty cool as I actually have this breed of dog (Shiba Inu) and my dear friend Windy (Windy's Toy Box) informed me of a Kickstarter thats happening. So I don't know if you can class this as a toy, art, just plain old humour, what ever you want to label it its a shitting dog! but I WANT ONE! but watch the Kickstarter video and it means so much more and It made me want one even more.
It all started with the simple idea of wanting to design something for myself. I wanted to create something that could make people smile and could never be found anywhere else and I'd feel I had truly achieved my aim when people would think this is just too cute. My concept is to capture the squatting action of a dog and freeze-frame it in colourful Sofubi, a soft Japanese vinyl material.

I used to have a Shiba dog when I was a kid. I think his squatting pose is the cutest and most touching memory I have kept of my dog.
I made a point of not naming or identifying the Squatting Dog because I would like you to think of it as your own pet, not just a toy figurine. I would like all owners to name their Squatting Dog and create their own stories about his or her background. But the only starting point I can give you is that your Squatting Dog was made and born in Japan.

Why made and born in Japan? Right now, it cannot be made anywhere else. The texture of the material, the facial expression, the precise and intricate composition necessary to achieve the perfect balance between the four legs, the fine detailing of every squatting muscles all require the technical expertise only found in Japan.

Also, the beautiful warm colours are made possible because Japanese Sofubi is used. The Squatting Dog looks like it could come alive at any moment. An original Japanese production method called slush molding was used in the manufacturing process, and it requires an excellent technical skill. A metallic mold is used and the body of the Squatting Dog is split into 3 parts in order to obtain the perfect balance for the 4 feet at the base. We selected simple colours to give our Squatting Dog a cool, cute and artistic look.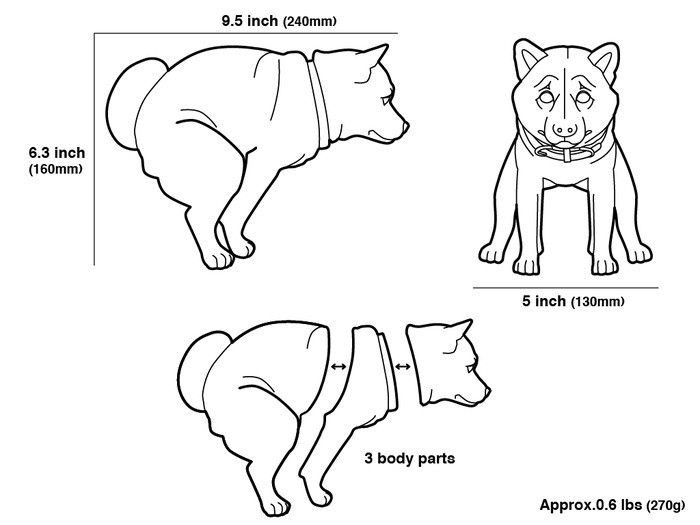 The target goal is $20,000 and with 22 days left, the kickstarter ends 
Below are a few squatting dogs in action!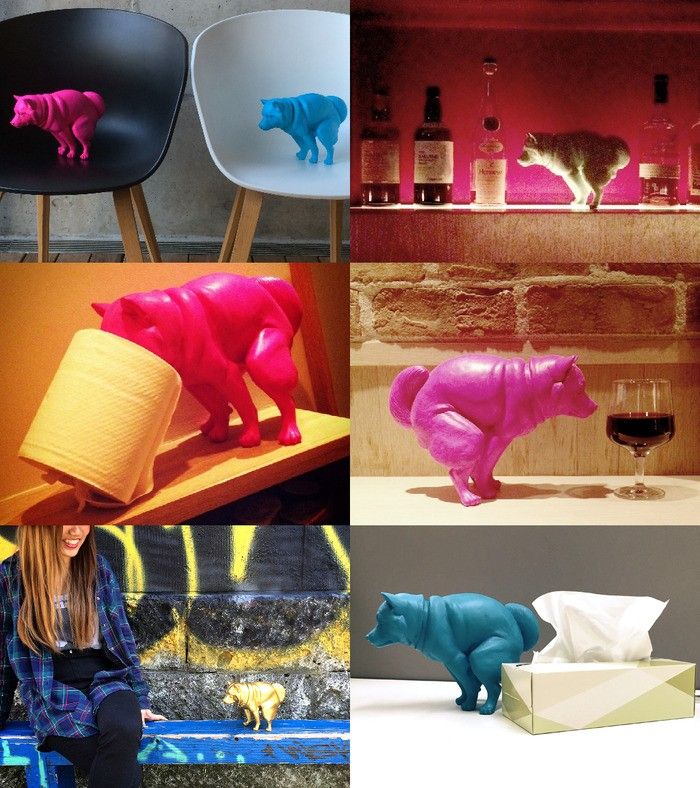 You can find them via http://ikimu-inu.com/ Facebook , Twitter.
(all info lifted from Squatting Dog Kickstarter)