In these troubled times it's amazing to see that people are going strong and creativity never stops. That's the case of illustrator, graphic designer, and video game artist Patrick Ho! We were so surprised and impressed by his work that we can see almost a ray of light shinning over the internet!
SOZOTRON, is the very first set of designer/art toys by Patrick. The series consists of six different retro styled robots. Four SozoRobo robots (Astro Core, Monitor Core, Reactor Core, Triclops Core) and two SozoMecha robots (Marz Core, GO5 Core). A mix of vintage tin robots with Transformers and Micronauts, they are as original as they are awesome, very pleasing to the eye and we already want to collect and play with them.
The first editions are already available at the online store they are part of a "retro" series that pays tribute to classic tin robot designs along with original twists of his own. The series is comprised of four SozoRobo robots and two SozoMecha robots.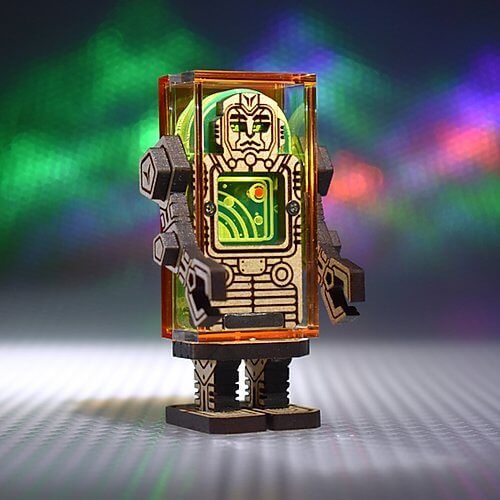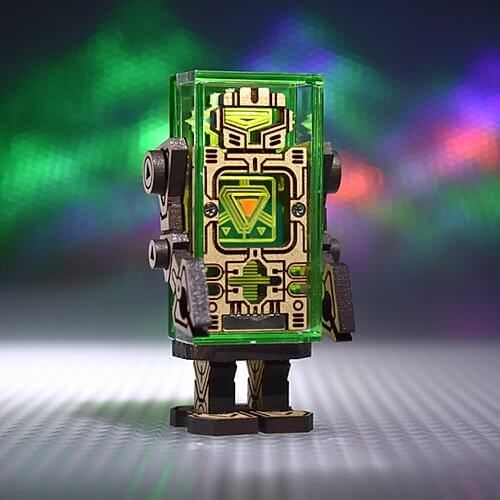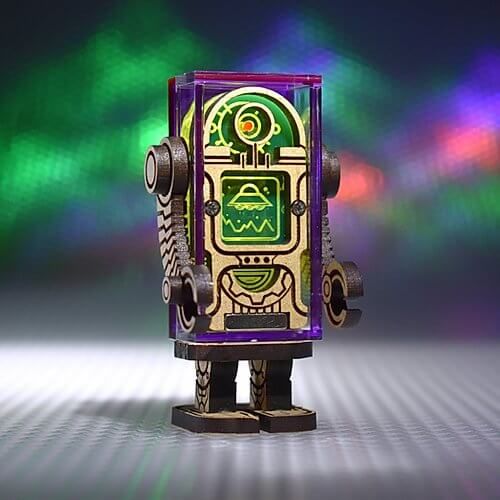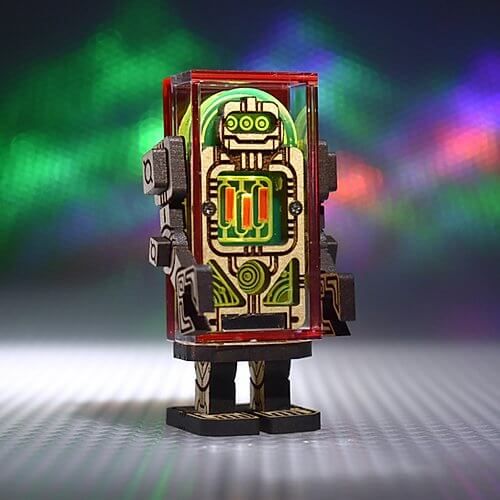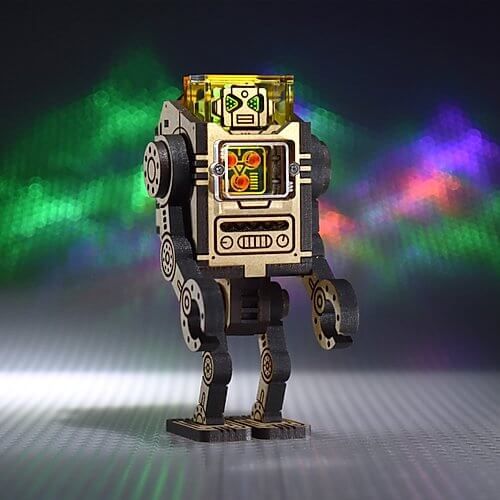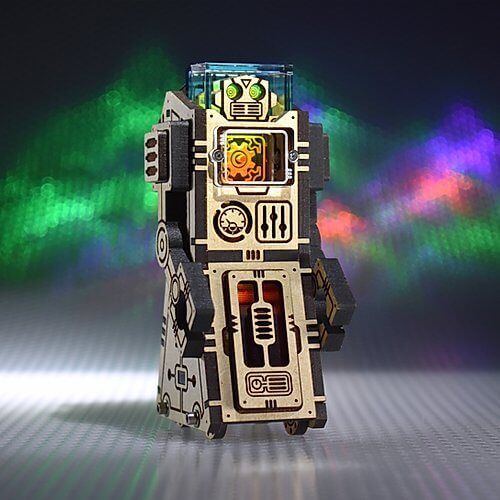 They measure about 2.6" tall. Made of classic AMAC plastic containers with laser cut and engraved acrylic and Draftboard (wood/MDF).
10 neodymium magnets hold the torso and limbs together allowing for limited articulation at the shoulders and waist. Magnets in the feet allow for a steady stance on a magnetic metal surface!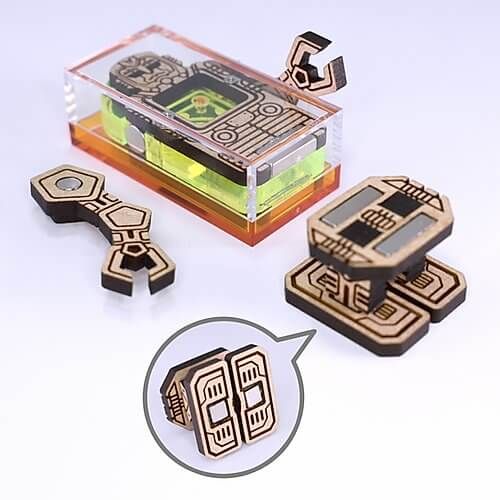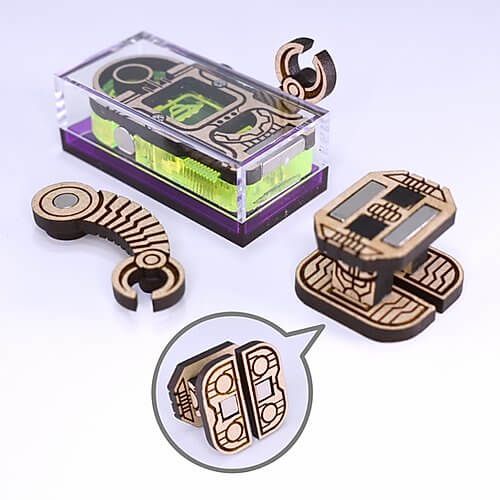 These are so awesome that the limbs are interchangeable with other SozoRobo robots and the core bodies can be swapped to pilot either SozoMecha.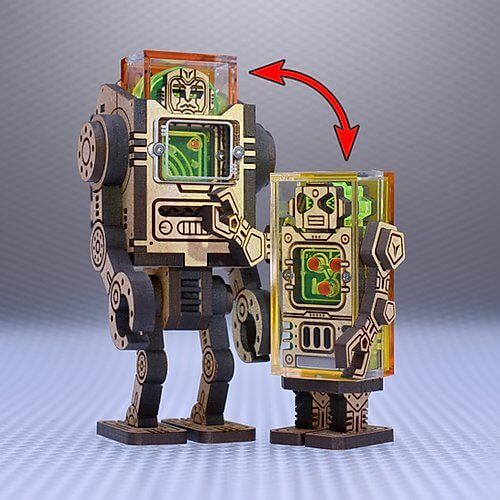 These are deluxe pieces, each SozoMecha comes housed in a custom display chamber. All pieces are finished and assembled by hand.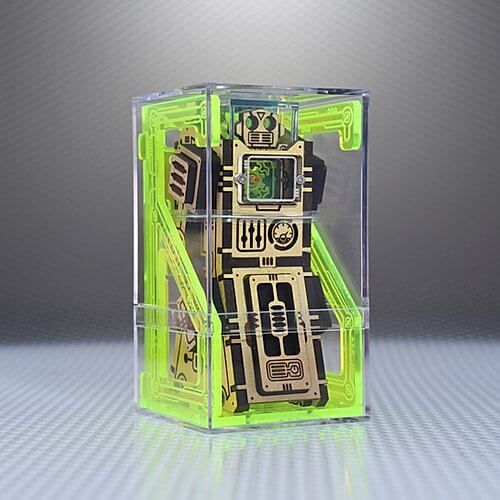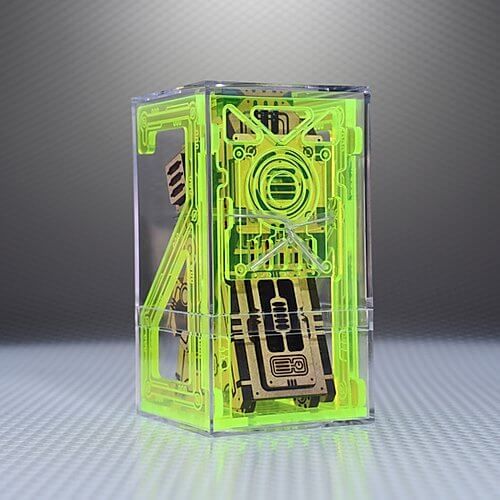 Already available HERE!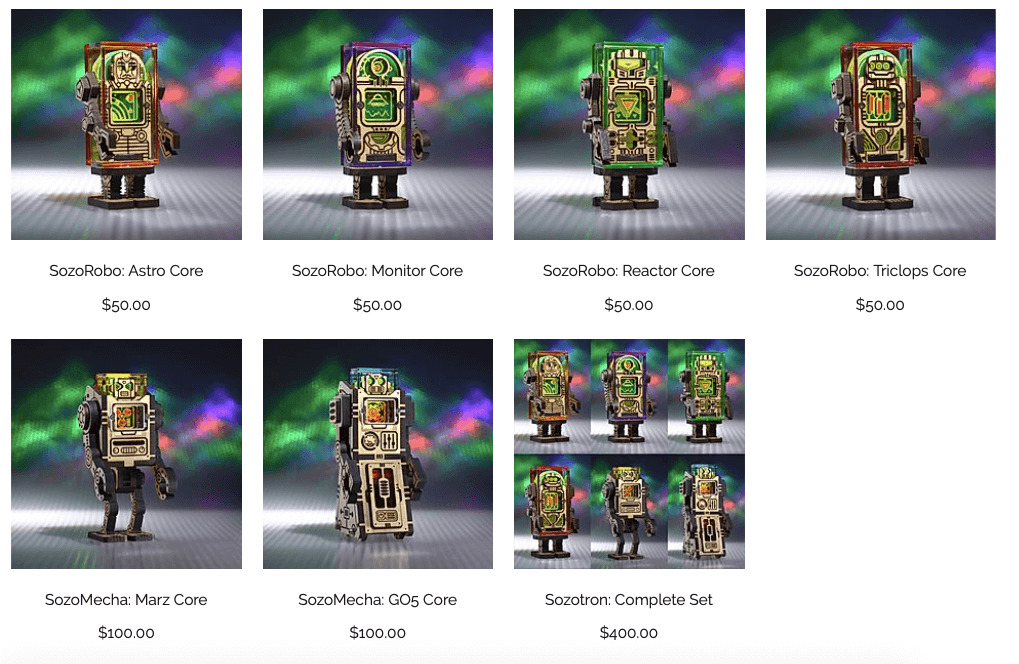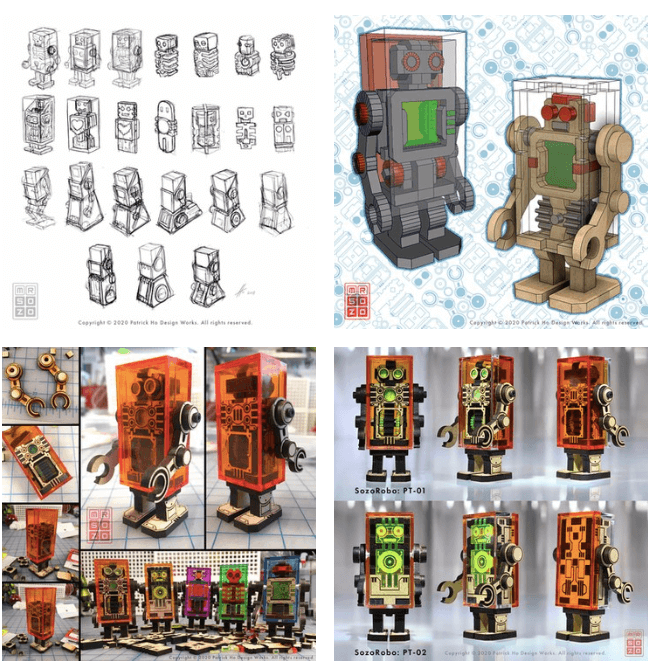 We wish the best for SOZOTRON!
Find Patrick Ho on Facebook, and www.mrsozo.com.