Finally BlackBook Toy, are proud to announce the release of SKUM-kun Supervillain edition with legendary SK8 punk rock band, Suicidal Tendencies.
As the name indicates, this edition got "that" slit mouth makeup. Plus he got beautiful long wavy green hair!!
They implanted doll hair on his brain. Just too sick!!
[slider source="media: 32164,32157,32158,32159,32160,32161,32162,32163″ width="1100″ height="1400″ title="no"]
"West Coast skate punk mogul, Suicidal Tendencies (Suicidal Tendencies) and official collaboration figure, S "K" UM-kun to Supervillain edition appeared in the motif that dark side hero! That mouth torn makeup is applied to the S "K" UM-kun, hair of green took of that wave has been flocking in hair for the doll. Cross of the bandana, the first button only closed the dress, it just Sucidal Tendencies of vocal Mike Muir itself! Along with the renewal revival, hand sign of SxTx by hand you've crossed behind. MADE IN This is the soft vinyl of Undeniable Quality of JAPAN. Knuckle's prototype Little Chop Design. Package will be special drawstring bag that has become familiar. This also it will be collector's item. Package comes with Warranty Card By became a drawstring bag.Also one dangerous items has been completed."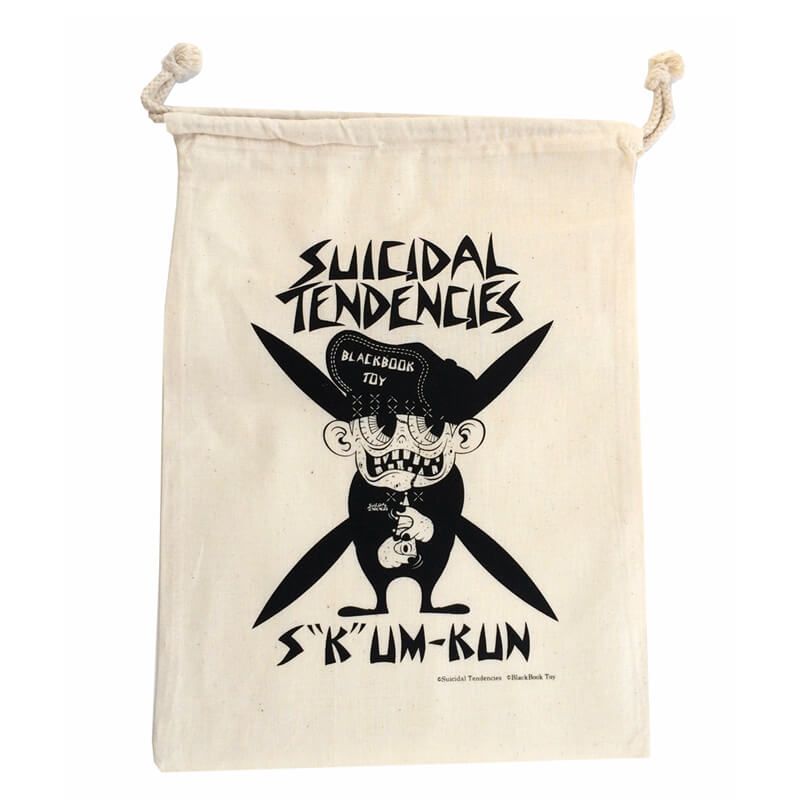 In this edition, you can choose with New Era cap or without New Era cap. MADE IN JAPAN sofubi. Sculpted by Knuckle of Little Chop Design.
[slider source="media: 32152,32156,32153,32155,32154″ width="1100″ height="1400″ title="no"]
Online sales would start at noon of Oct 17th(Tokyo).
Oct 16th 8pm(LA), 11pm(NY), 17th 4am(UK), 10am(Thailand). This would be the sickest edition you might don' t want to miss.
You can use http://www.worldtimebuddy.com/ to convert the appropriate time.
Priced at 17,000 yen, around £97. At http://www.blackbooktoy.com/