With only a few hours to go before the mighty Sket One closes the lid on his 8″ Custom Sket's Concord Grape Jelly custom Kidrobot Dunny pre-order! Sket's nod to American Welch's, our mouth is watering right now pass us some toast please. A great companion to Sket's previous peanut-butter and jelly Set. Sket has notified us its nearly 0 calories. Cop it before it passes its sell-by date, Ha.
 We fulfil all orders first come first served. So get those orders in! Once it's gone they are gone forever.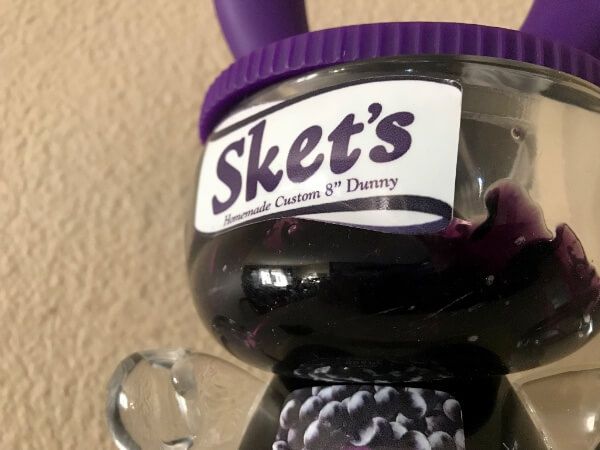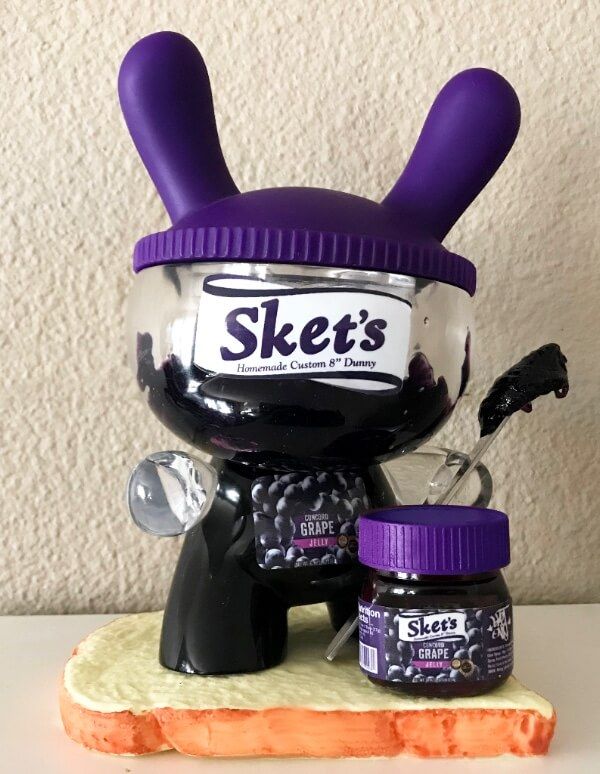 Figure comes signed
2.25oz Custom Mini bottle of concord grape jelly
4″x 5″ Slice of Resin Sculpted Bread
5" x .5″ Custom Spreading Knife with Resin jelly dab
ALSO THERE IS NO LIMIT PER PURCHASER!
WHERE: http://sketone.storenvy.com/
Dec 8th 12pm EST
24 hour pre order only.