As Cassia Harries AKA Monster Mind Sculpts, gears up for her upcoming participation in Stranger Factory's "In Shadows"group show. One of Cassia's creations Sir Wellington is now complete since we last spoke to Cassia, which you can check out the interview HERE. When Sir Wellington wasn't even finished looked fantastic. He's already and headed for the show and we are blown away, as we always are with her wonderful characters.
"Sir Wellington: A self proclaimed aristocratic and dapper fellow who loves the finer things in life. He's a land owner of many and a jolly lush who enjoys throwing parties and telling his grand tales."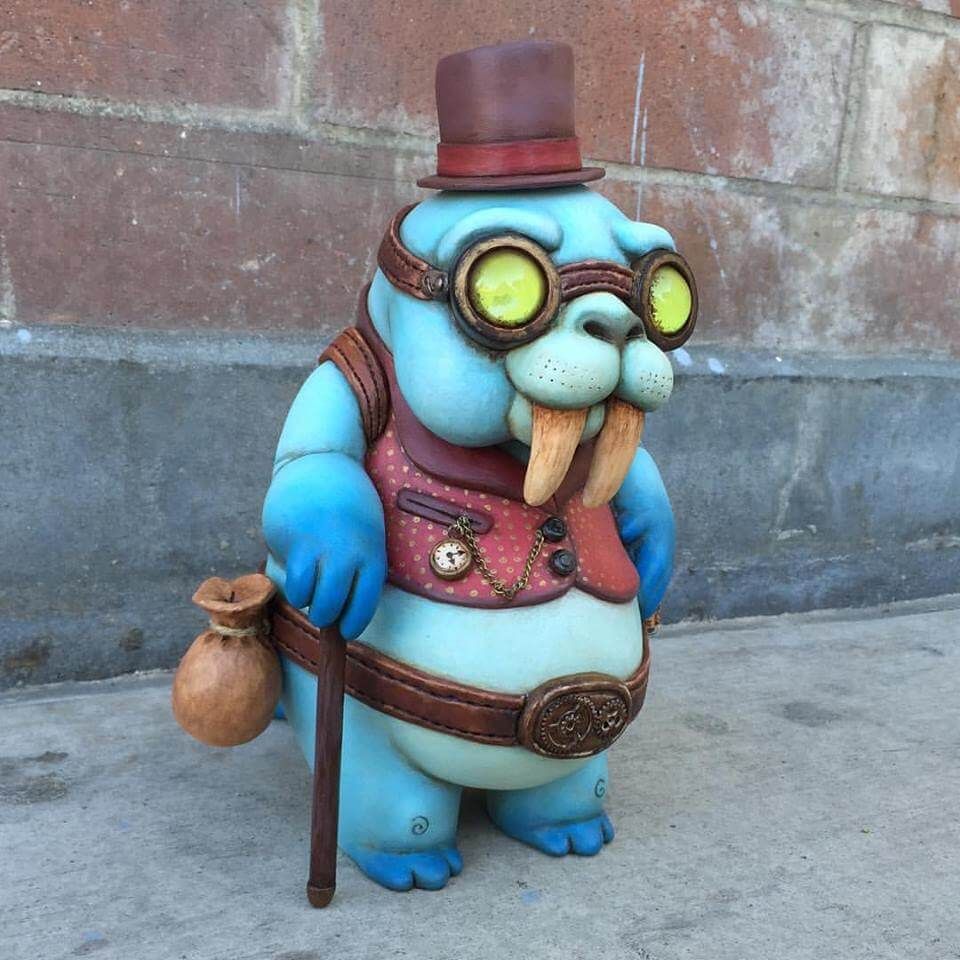 Just look how dapper he looks, with a hint of steampunk style in him. Cassia impressive sculpting work certainly showcased in Sir Wellington. We love the paint work too and that slight brown/ copper wash that highlights the curves. 
Next up is Blaylock!  These fine chaps will be on show too and available this Friday at Stranger Factory. We certainly have to try our luck and getting one of these for sure. Such a fantastic design!
"Blaylock: The quirky world merchant, collector and seller of the finest teas, spirits and oddities. Driven by  obsession to find the next unique trinkets to add to his personal collection, he travels around the vast globe."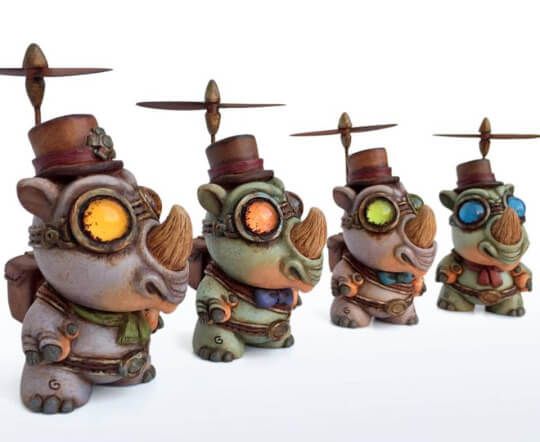 We think that four are available this Friday and all have different colour combinations and neck accessories. No matter which one you get they all look rad.
[slider source="media: 33556,33555,33553,33554″ width="1000″ height="1200″ title="no"]
Opening on November 6th- 29th 2015 at Stranger Factory.
3411 Central Avenue NE
Albuquerque, NM 87106
505-508-3049
More details about the show HERE. Check out our interview with Cassia HERE. 
While we have your attention, also check out our "The Toy Chronicle Artist Spotlight feature on Cassia" we did way back in March 2014 HERE.
Be sure to check out Cassia media sites Via