Yosiell Lorenzo is all set to release the new sculpt of the Sicklings and Woodland Orphans. Yosiell once again makes you enter his weird and wonderful world. The beauty of Yosiell work is that they have a nice stories and he never fails to capture the emotions in all of his work, from illustrations to his sculpture/toys. 
On Thursday 6th August at 11am PST (7pm UK time ) Yosiell will be releasing three new sculpts along with new Woodland Orphan Sculpts.  The Woodland Orphan Sculpts are 7″x9″ and are acrylic on resin mounted on moss treated wood plaques.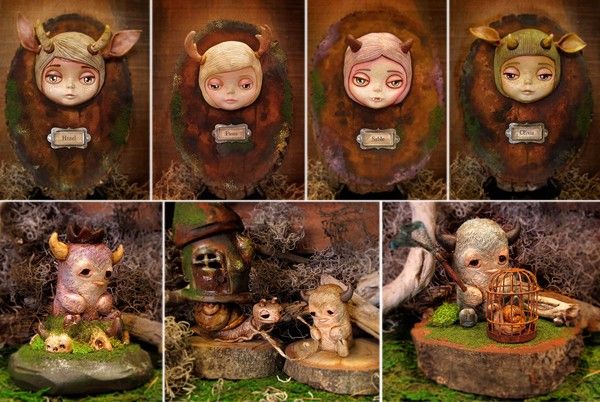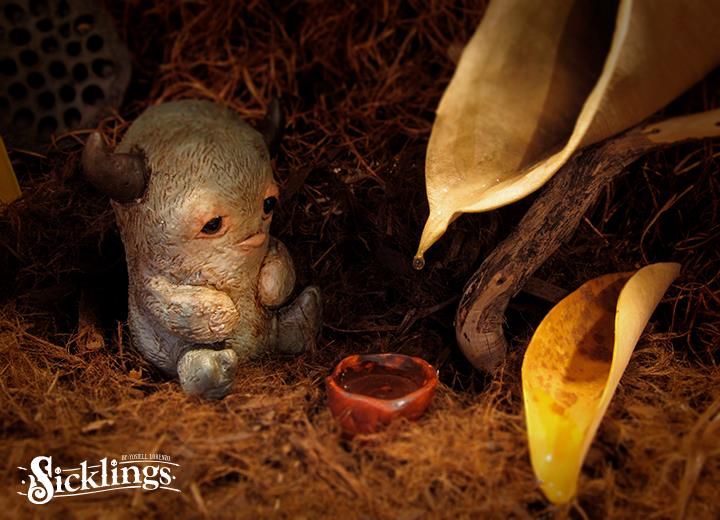 Those are going for $200 (around £118) each. The new Sicklings sculpts vary in size 4″ – 8″ and range from $150 to $250 each.
Follow Yosiell Lorenzo via