You know us, we love first times!
Is it an alpaca? Perhaps a piñata? Or a sheep? Well, it's SHRLNDLN!!! By Basement Puke. A new soft vinyl four legged creature that looks sweet. This is the very first drop.
Two blanks are dropping' both red and yellow version, respectively ketchup and mustard versions.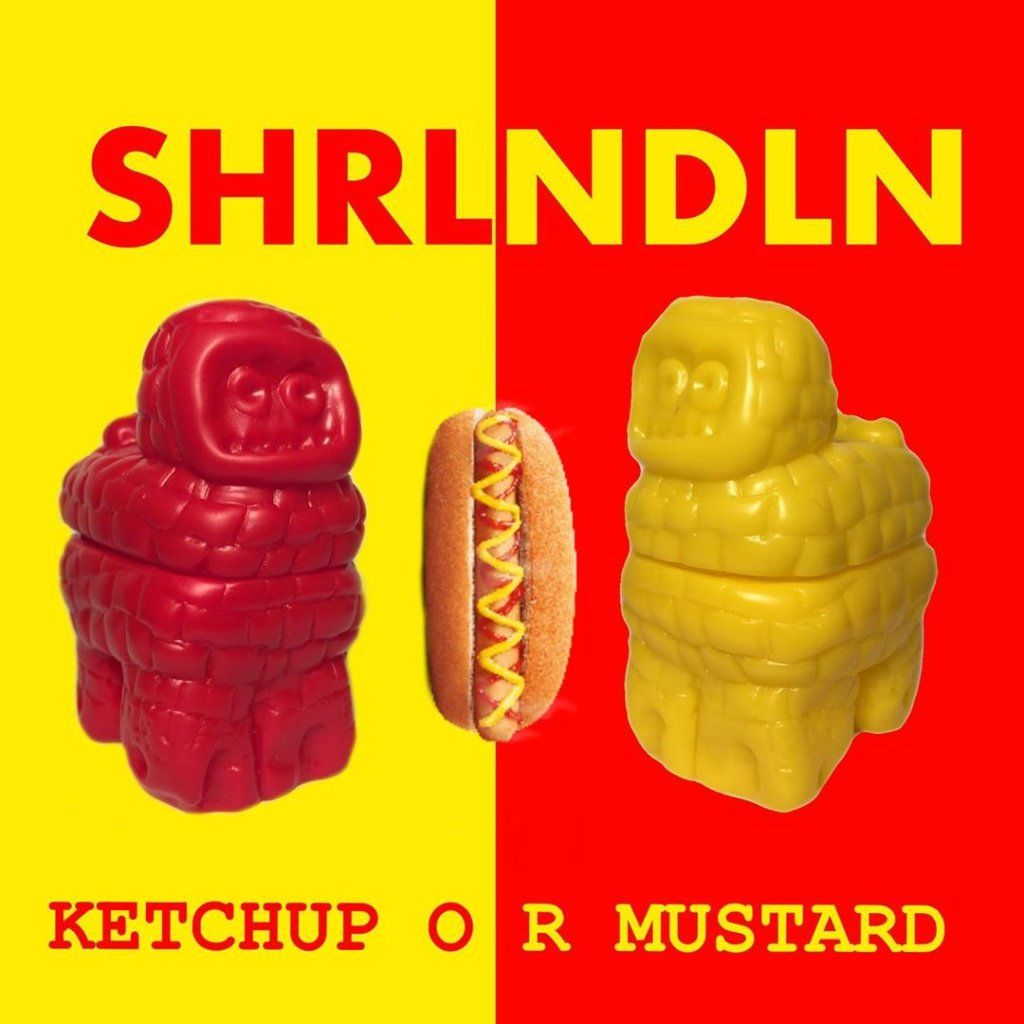 We love it. And as a bonus Basement Puke has some fun facts about SHRLNDLN.
Fun fact! A group of SHRLNDLN is known as a scurry. For example, "Watch out! That scurry of SHRLNDLN are about to eat all the garlic bread!" Fun fact, SHRLNDLN, especially when in a scurry, love garlic bread. 

Basement Puke
Drops this Friday at 12PM EST at basementpuke.storenvy.com.
Who's getting one?
Basement Puke on INSTAGRAM.