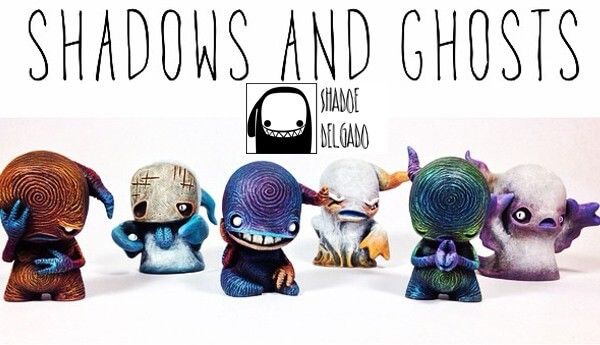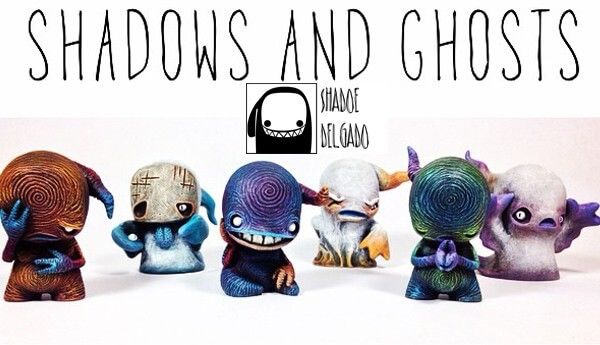 Introducing our artist spotlight artist Shadoe Delgado's first ever self produced resin blindbox series. The series' name is "Shadows and Ghosts" and consists of six 3 inch figures. There will be a base set of 6 figures with color variants of each figure. Having Shadoe's pieces in my collection I can you his work is top notch and worth every penny.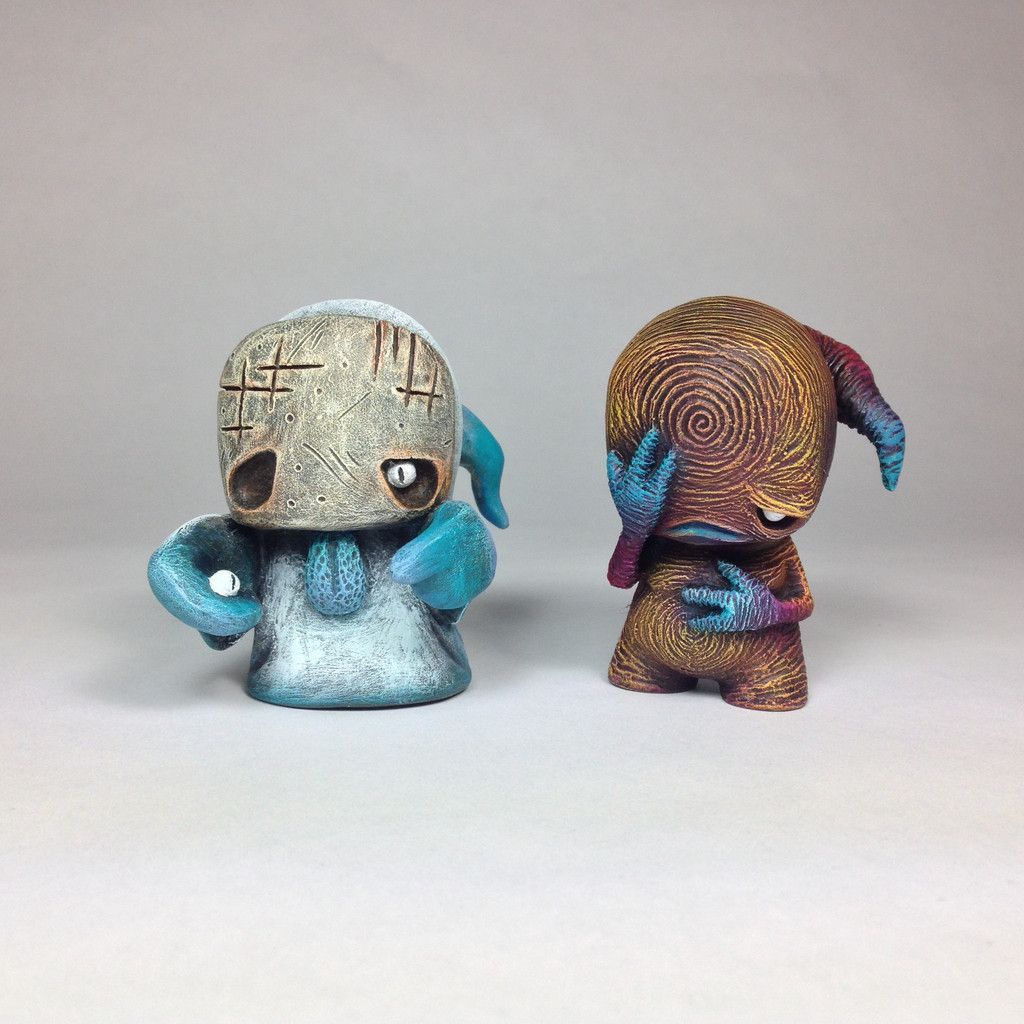 I create these Dark, Chubby yet lanky "Shadow" beings that follow people around and try to interact and walk..
Shadoe will be at Designer Con 2014  where he will be selling these little guys along with Dcon exclusives. You can find them all in Booth #1133 if you are lucky enought to be a DCon 2014.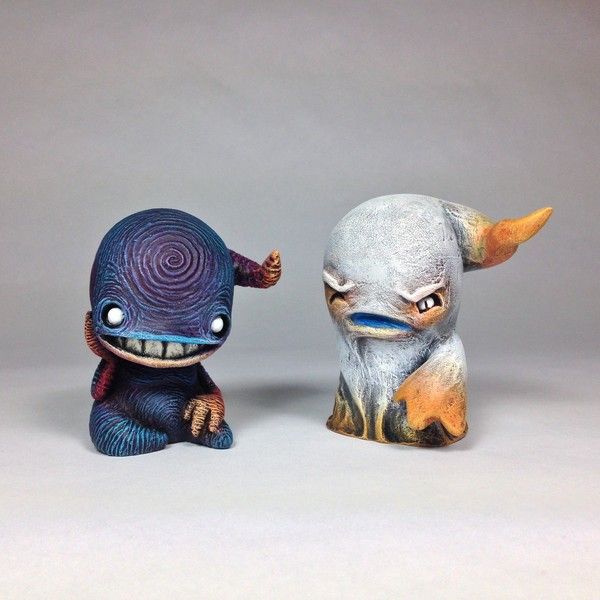 Images of the Color variants will be released closer to the mid November ship date. Individual Blindboxes are $24.99, Complete sets of the six base figures are $149.99 and complete sets of 6 blank white figures are $99.99.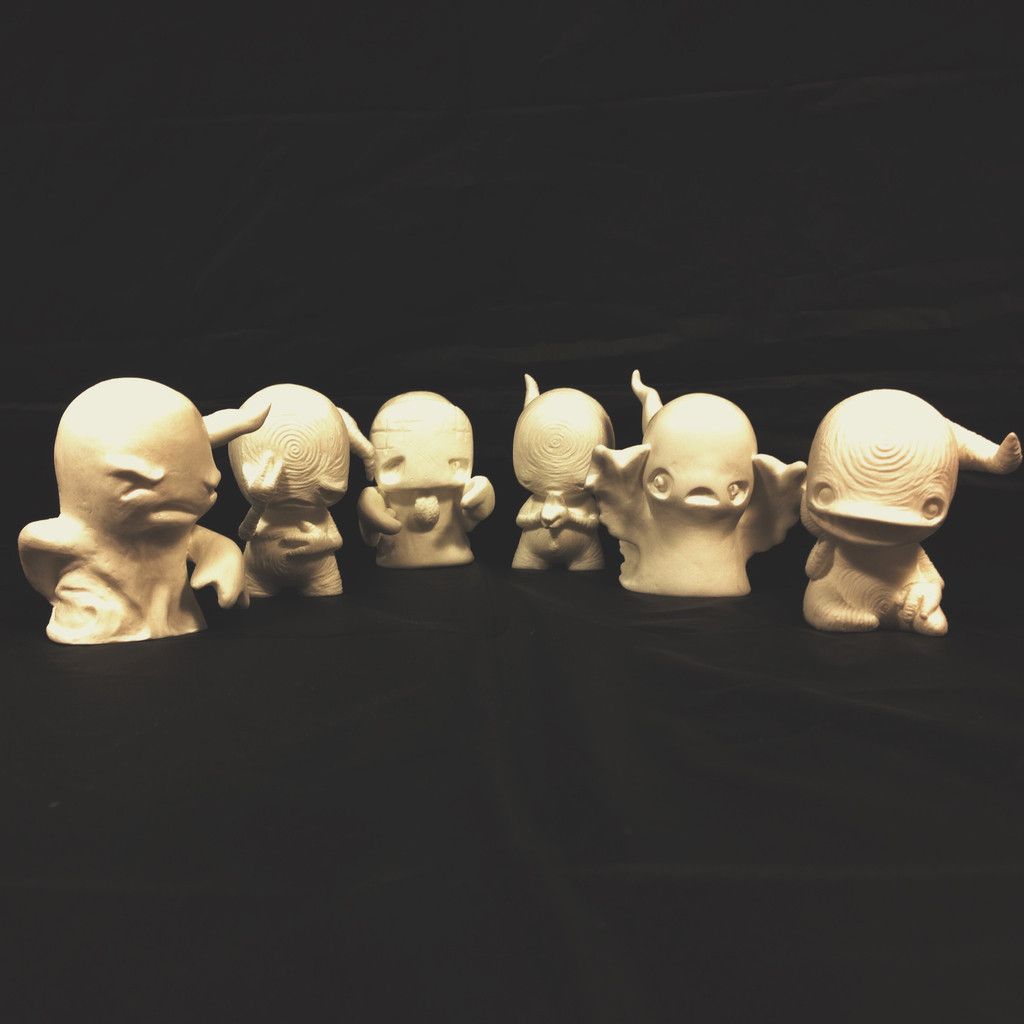 Variants are only available via Blindbox. These are all available for pre-order through Shadoe shop:ShadoeDelgado.com
Not only has Shadoe got a blind box release, he still has a Patreon running right now that you can Pledge and support him you can find more info HERE
You can find him over at his
Why not take a look at the TTC Shadoe Delgado artist spotlight feature HERE