Whilst Frank Kozik was showing the difference in sizes between the newly announced 5inch Kidrobot Dunny against the iconic 8inch & 3inch Dunny platforms, Kozik let out a little tease that we instantly recognised as the style of Sekure D. Who just so happens to have a new 5inch production Dunny ready for launch – the first of new 5inch releases. We can only assume that this wee pink fella in the centre is the chase colourway of Codename Unknown.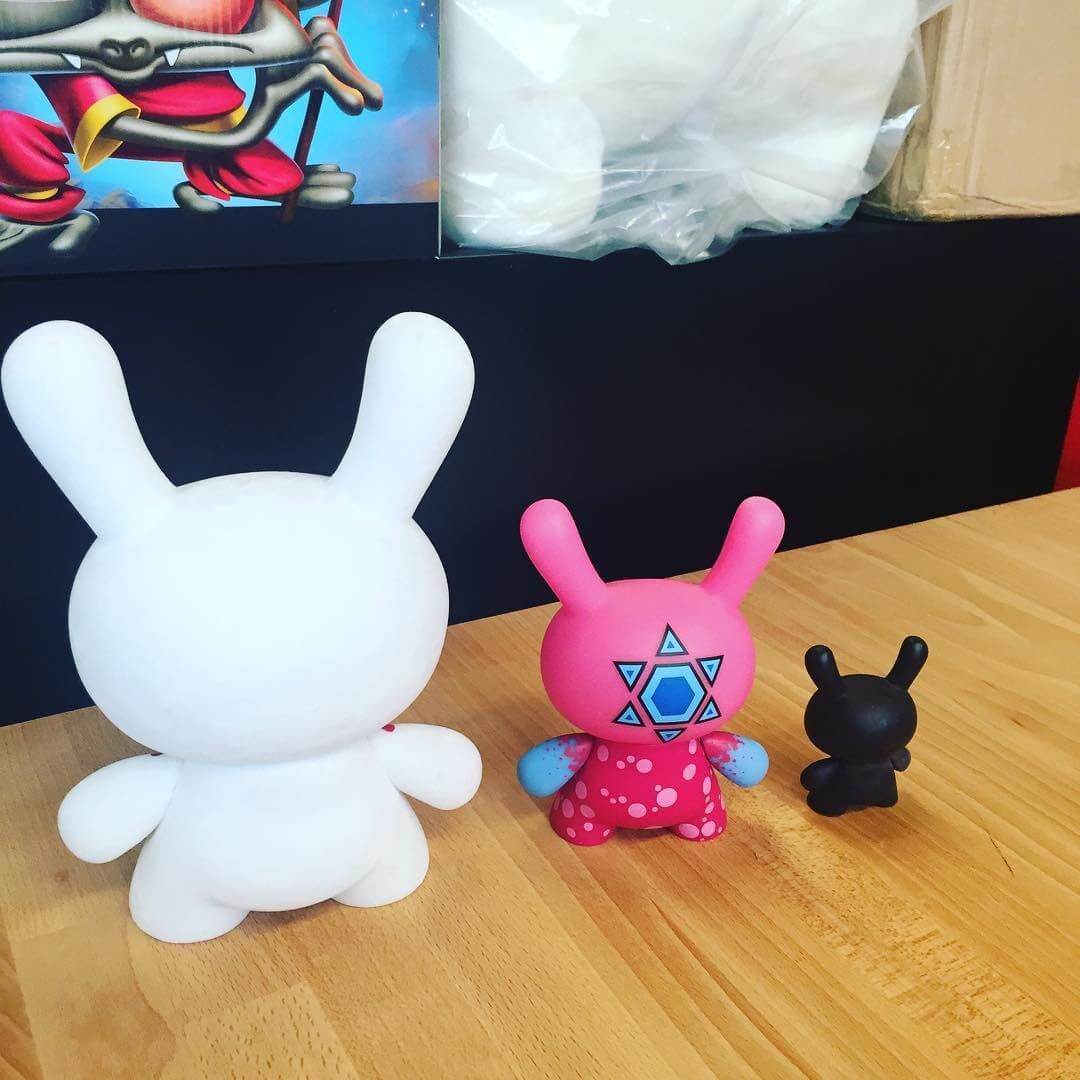 For those who missed out on the original announcement, you can see the 5inch 'Codename Unknown' Dunny from Sekure D x Kidrobot below…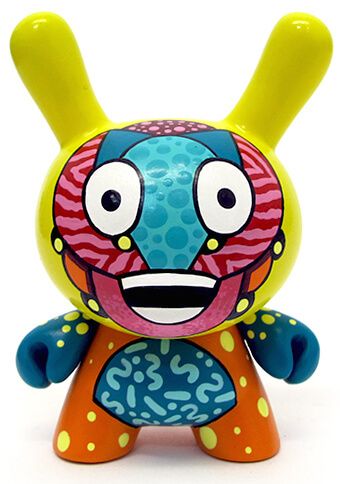 Look at that jolly face!