We thought that the
Sekure D
collaboration with
Kidrobot
was dead in the water, especially after the blog post Secure D posted back in March last year – which you can read
HERE
. Well, a few short weeks ago, Kidrobot posted a teaser of a possible Sekure D release, in their regular '
Behind the Vinyl
' forum posts. Now it looks like the Sekure D Dunny is back, but instead of it being an 8inch release, this time we'll see a FIVE inch Dunny release. Wahay!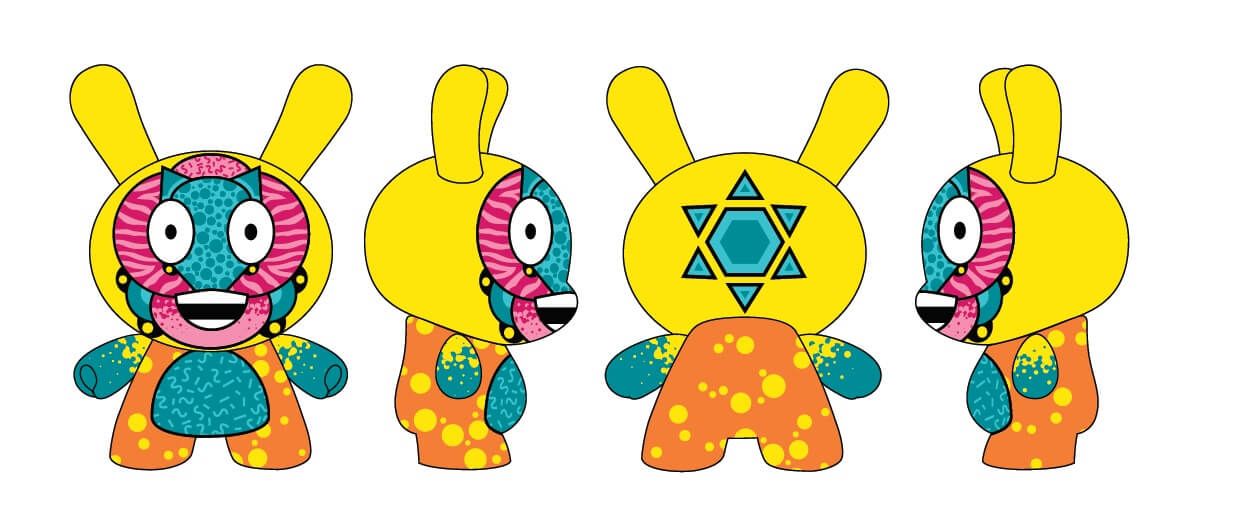 It's great that we'll finally get to see a Sekure D production Dunny. We love his vibrant colour style. This release bares a significant resemblance to the Custom Codename Unknown Dunny that Sekure D released last year (below).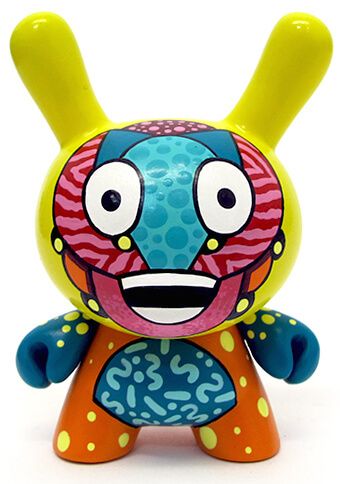 No details on release date or price as yet, but we'll update you once they become available.