**Update**
Kidrobot have just posted a WIP shot of the 4ft Dunny that Scribe is working on at DCon…
[frame align="center"]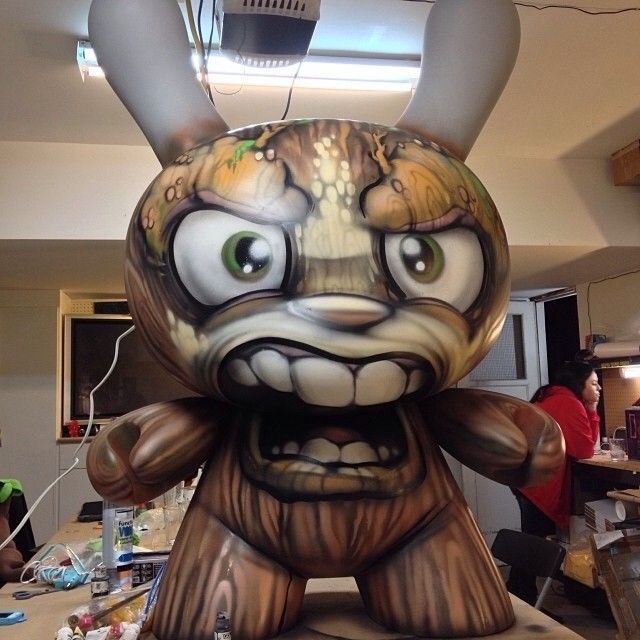 [/frame]
[divider top="no"]
Whilst on the lookout for any further UK artists, who are showing at the forthcoming DCon, I stumbled upon a picture posted by artist Woes on his facebook page, with the quote
[quote]The giant is here. @scribeswalk the homie is waiting.[/quote]
[frame align="center"]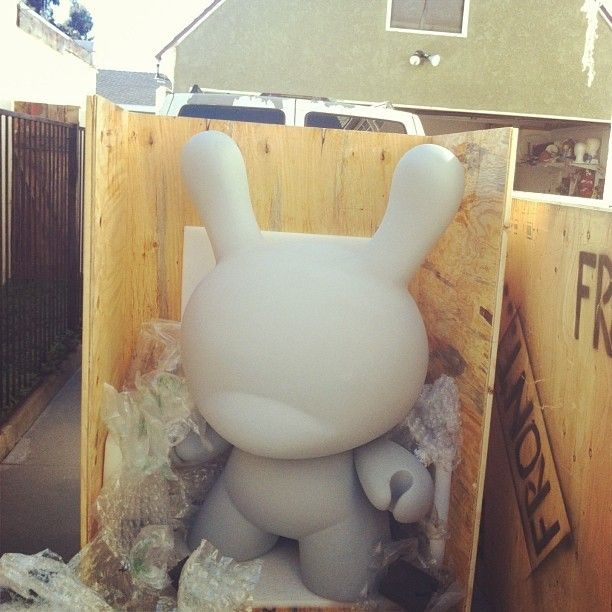 [/frame]
As you can see this ain't no Blind Box 3″ Dunny, oh no. This is a 4ft Dunny. 4ft! That's bigger than our Toy Chronicle blogger, Andy. After some digging around, it would appear that the 4ft Dunny is going to be part of a live painting session at the Kidrobot booth at DCon this weekend. Scribe & his artist wife are currently laying down the foundations of this Dunny, at Woes studio, before taking it to DCon to then complete this behemoth of a custom live before you all at the convention. Which sounds pretty epic.
I'll be honest – I can't wait to see the finished Dunny once painted & beautiful.
4ft! If you're thinking you'd like to add a 4ft Dunny to your collection, you can buy one at Kidrobot.com – for a pricely sum of £3780!