Ello, first we must congratulate Jenn & Tony Bot for landing another production Kidrobot Dunny but this time a whole series! Our Artist Spotlight artist "The Bots" kept this under wraps until NOW. Right now all we know is Jenn & Tony Bot 3″ Scared Silly Dunny series will be Halloween themed, don't be too scared The Bots are uber cute. Check out the vectors, remember vectors don't do the final version any justice but you'll get the idea.
Conjuring spirits of Halloween in a story told like never before, Kidrobot and The Bots team up to bring you an all new Dunny Series: Scared Silly. This unapologetically cute, but slightly morbid series features memories and musings of the Halloween season. From your first costume, to a cabbage night tradition, all the way down to the fright of your life, there is something for everyone. Created in the style that "SCREAMS" The Bots, this series mixes the cute with the creepy. Collect them all today and prepare to be Scared Silly!
Kidrobot and The Bots have previously worked together on the DTA Dunny Series and Abracadabra Custom Series for Designer Con 2016.


No official release date. Right now only https://wootbear.com/ have them on pre-order. Please check your local vinyl retailer.
https://www.kidrobot.com/ for further info.
Check out The Toy Chronicle Spotlight Jenn and Tony Bot HERE.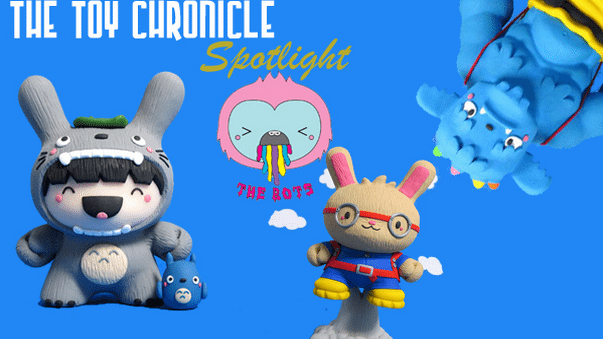 The Bots social media sites and get a custom Via