London based RAAMAH of TRILLIONAIRE TOYS CLUB linked up with Derby based James Salt aka weirdbysalt who is notoriously known for corrupting nostalgic and pop icons with Adult Art mashups. RAAMAH converts James Scalped Ralph original GPK style sticker artwork which is this is based on and gives it the TRILLIONAIRE TOYS CLUB bootleg style collectable! Poor Ralph, all he wanted was a fresh cut, HA. Scalped Ralph was one of many highlights at DesignCon London at TRILLIONAIRE TOYS CLUB booth and now they have been made available online along with other TRILLIONAIRE TOYS CLUB goodies. Who would have known Garbage Pail Kids mash-up with The Simpsons would work? Oh TRILLIONAIRE TOYS CLUB did!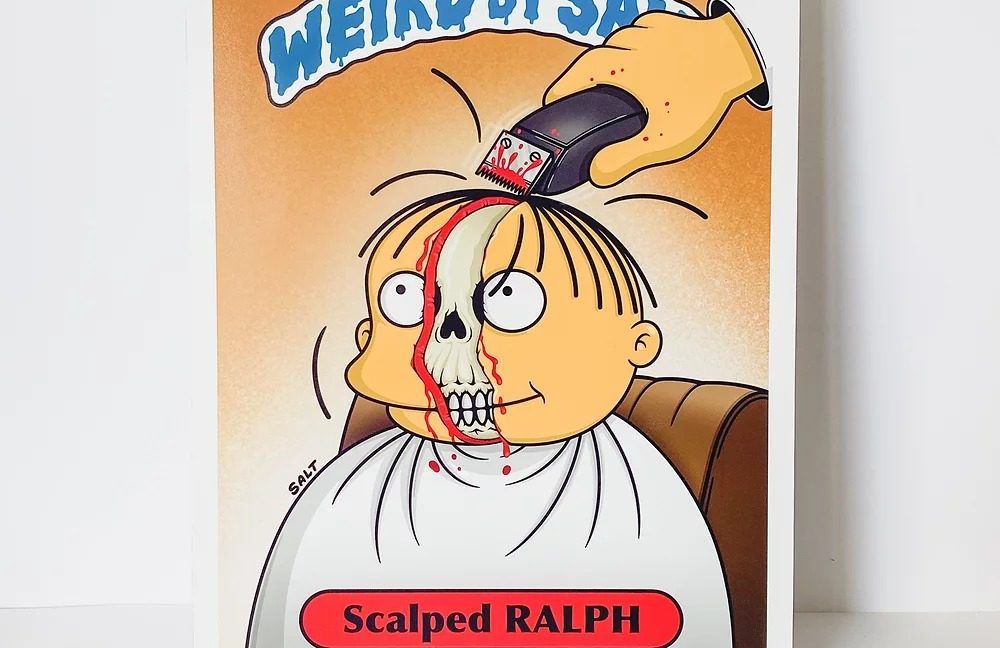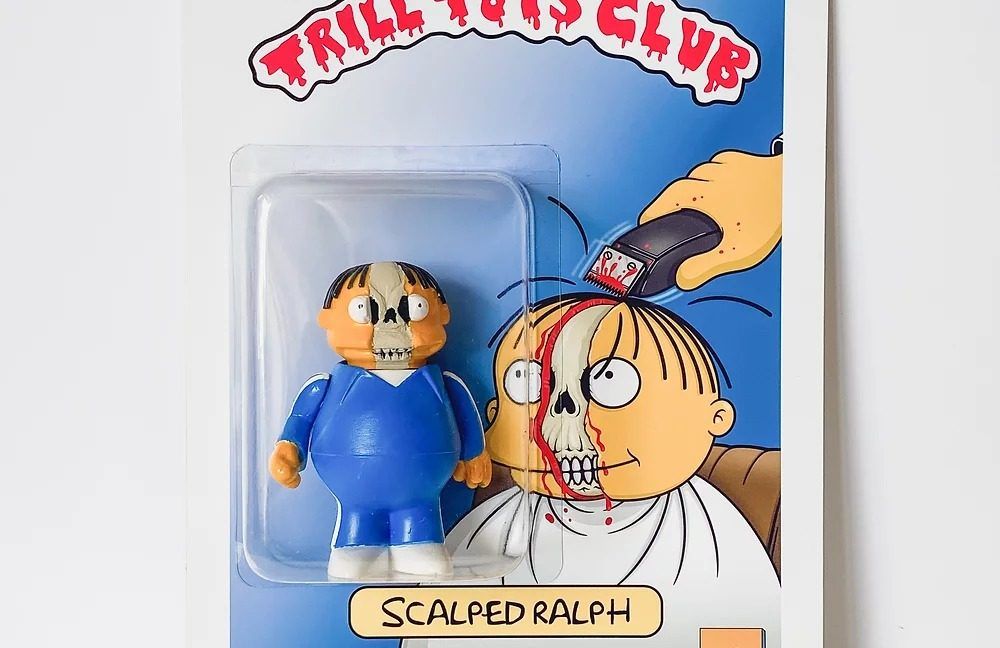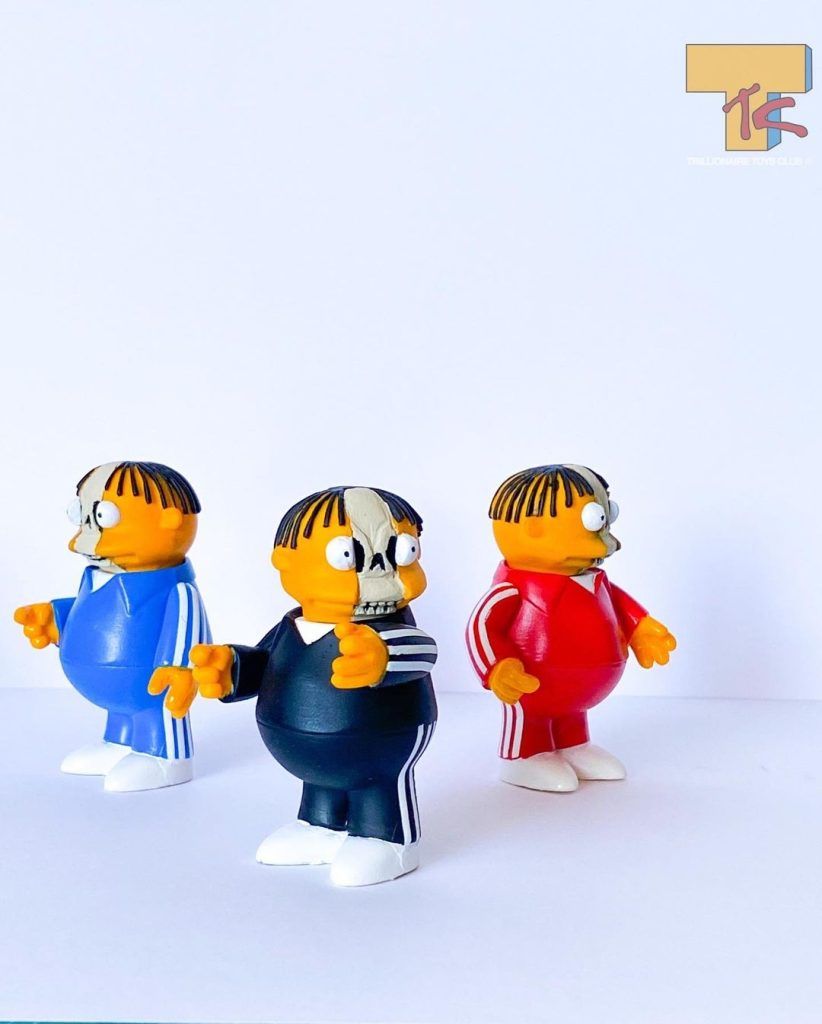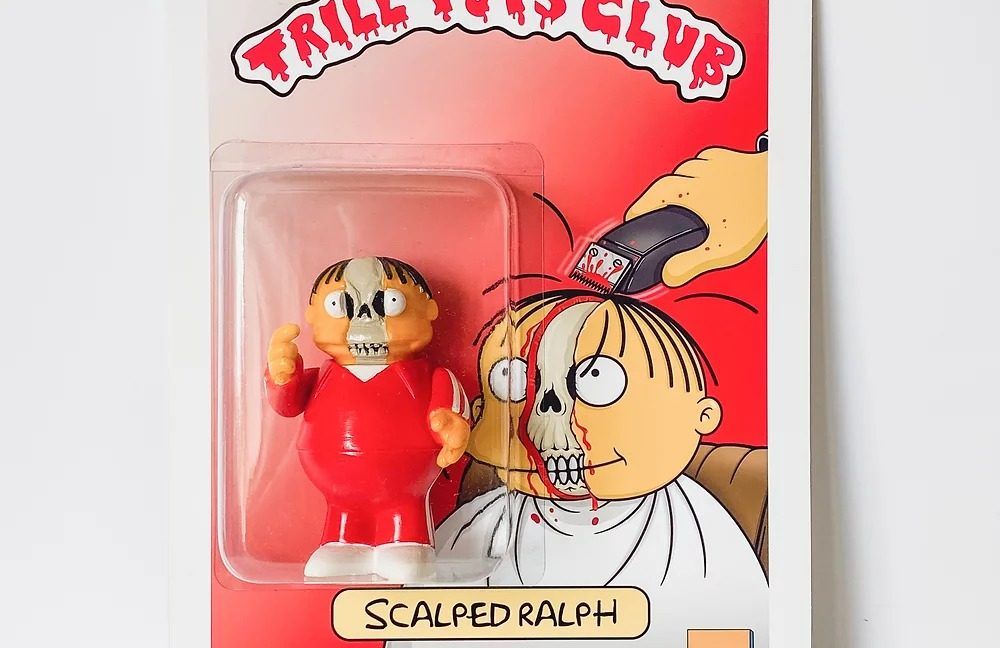 Concept and design: @raamahtrilltoys
Artwork: @weirdbysalt
Material: Resin
WHEN: NOW
WHERE: https://www.raamah.co.uk/shop
PRICE: £75
More from TRILLIONAIRE TOYS CLUB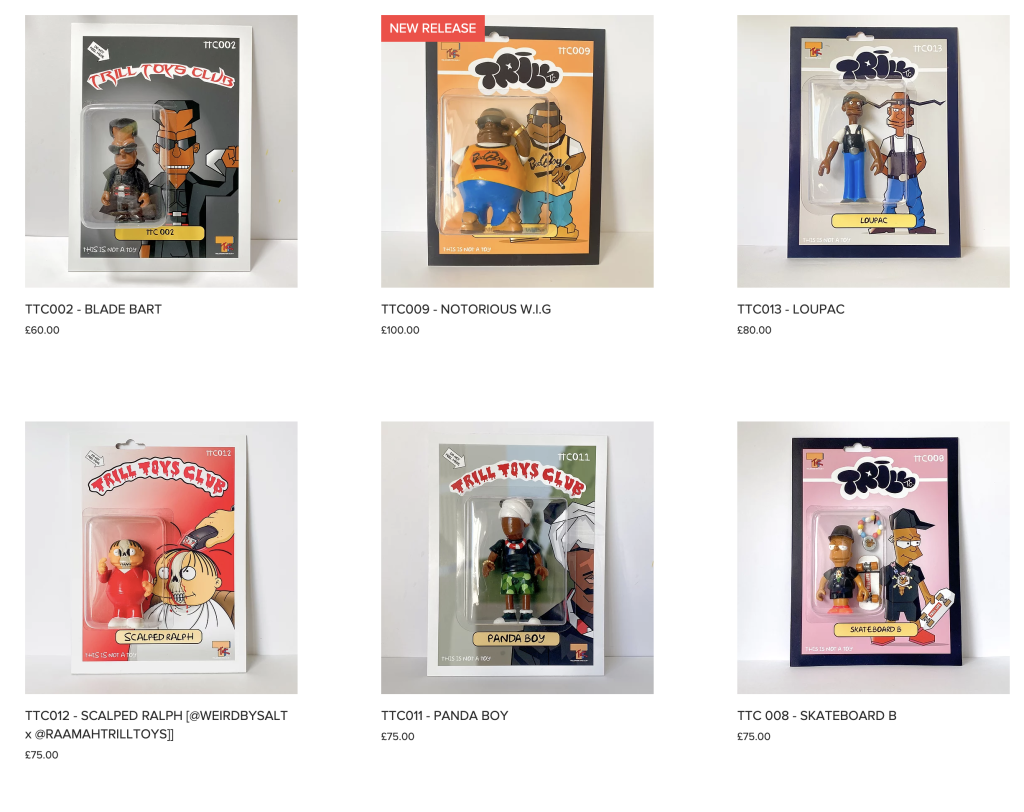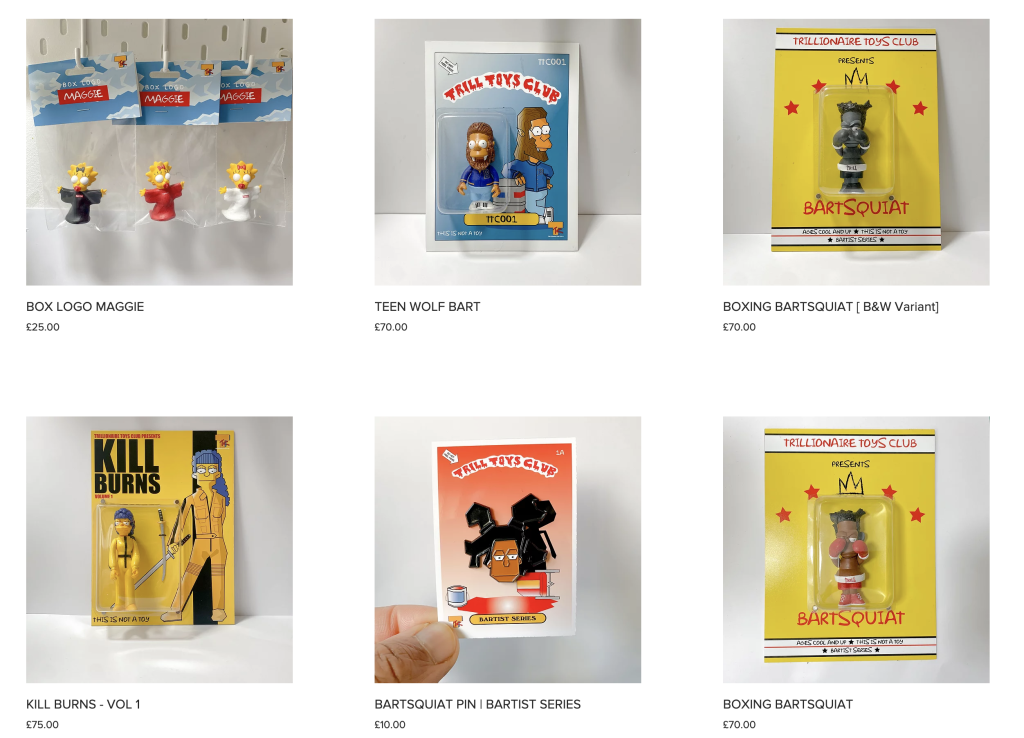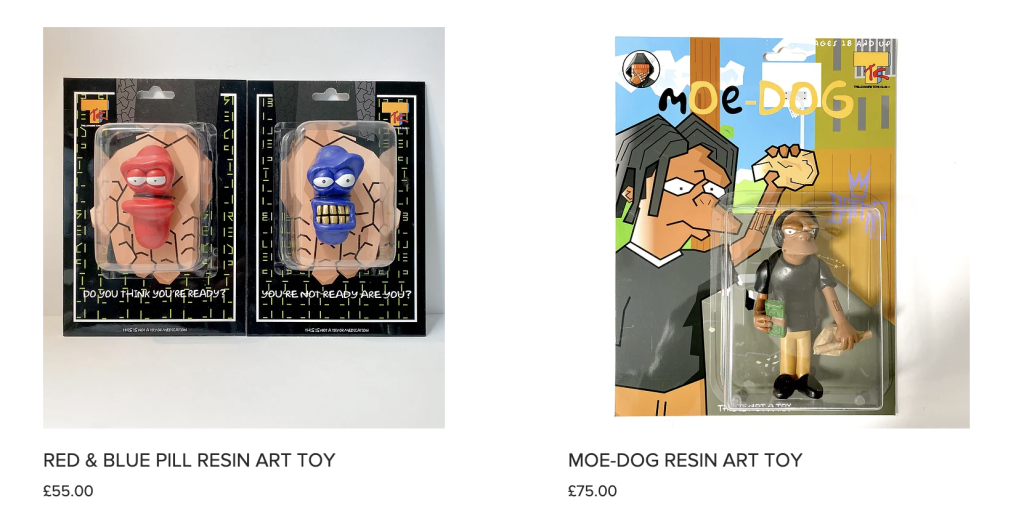 If you want to get your Designer Toy news first, you should look to download our new TTC Mobile App. Designer Toy news direct to your smartphone. No dealing with social media algorithms.