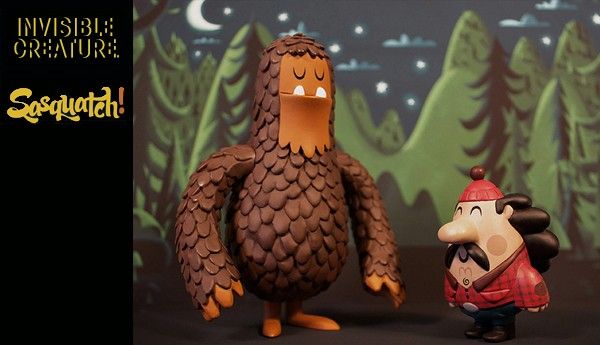 11 strong years the mascots for the 2011 Sasquatch! Music Festival, Salvatore and George makes a return. The toy duo have been repackaged and restocked! and now is your chance to own them both as a set. Salvatore standing at 4″ with 4 points of articulation and little old George who stands at 2″ are a perfect 3D version of the poster they once were. Designed by: Don Clark of Invisible Creature in conjunction with Super7 Toys how badass is that!
Each figure comes in its own cotton blend drawstring bag.Packaged in chipboard box with belly band, includes sticker inside.
[slider source="media: 20163,20164,20165″ limit="100″ width="1200″ height="1100″ title="no" speed="800″]
Hopefully the quality is as good as the photos show. The the price of $30 (around £19) pretty much a great price point, we cannot wait for ours to arrive.
You can get yours from —>HERE<— too.
(images and info lifted from http://www.invisiblecreature.com/)