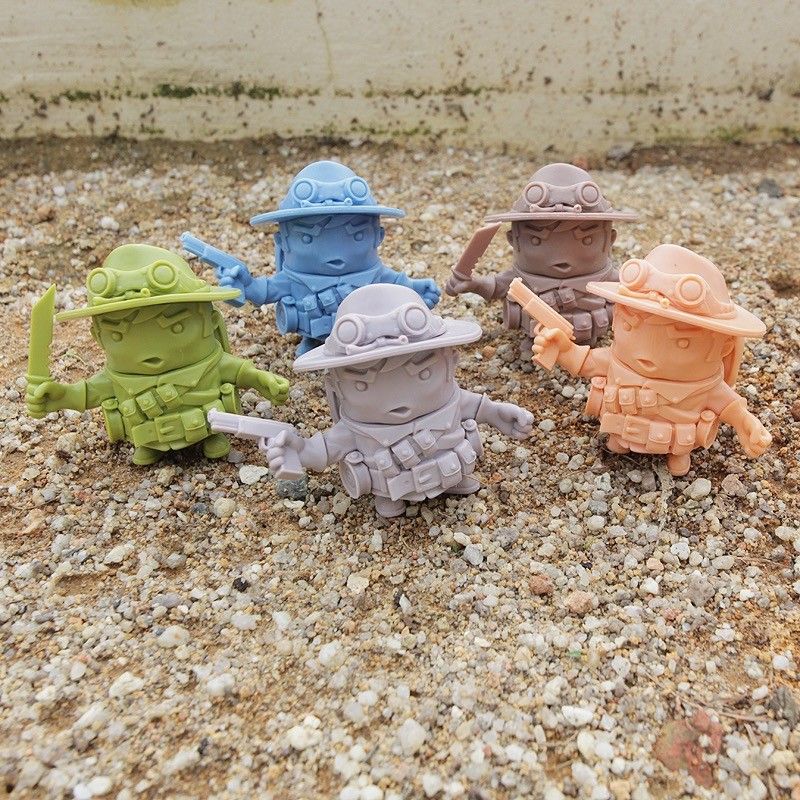 GET INTO THE FIGHT!
Limited Edition units now available!
The rocket bikes are down and the blight are coming strong with a charge of monowheels. What can the allies do? Call in… the Mountaineers! Rushing to the front with their magnetic bombs, the mountaineers have no fear and throw themselves into the enemy charge. With deadly accuracy they dispatch one mechanized monster after another leaving the field clear for a counter attack!
Mighty Jaxx teamed up with Rivet Wars (whose board game was successfully funded on Kickstarter) to create a line of action figures! First in the series is The Mountaineer. Standing at 6.5cm tall, it is articulated and comes with 2 weapons to annihilate any hostiles nearby.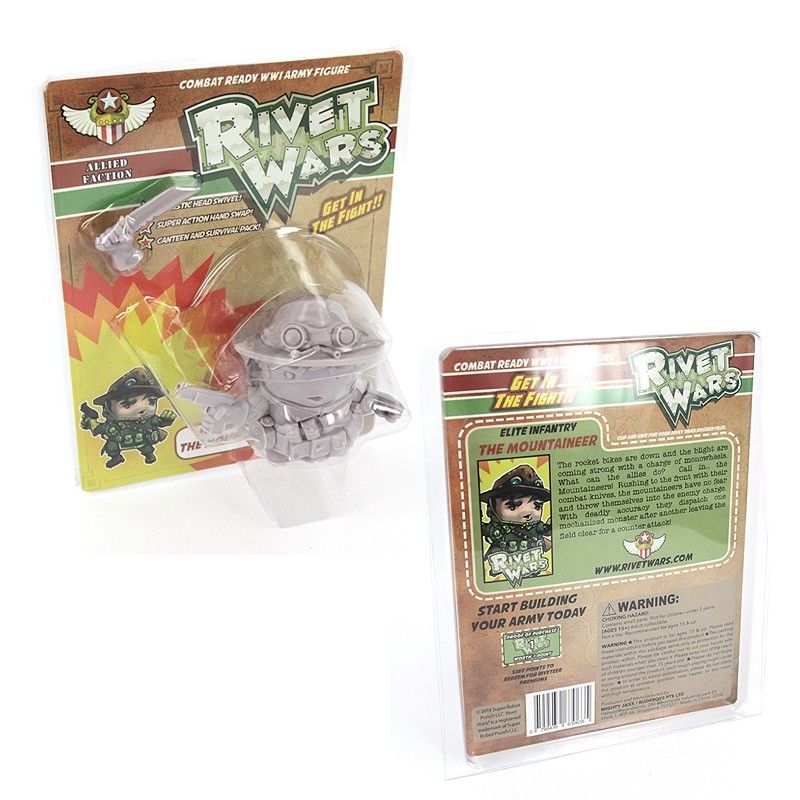 Now available in Desert, Arctic, Naval and Trainer colours, it comes packed in a G.I Joe inspired blister card pack. Collect them all!
6.5cm Pvc action figure
Blister packed with card
Limited Edition of 200 sets worldwide and are priced at $25 each or $80 for the set, available HERE