Shiny, shiny! Something shiny this way comes! Following their Candy Red Rotten release with Clutter Studios, DJinn & Tonic are back again with a new Rotten release with Clutter – this time in f'n CHROME, bay bay!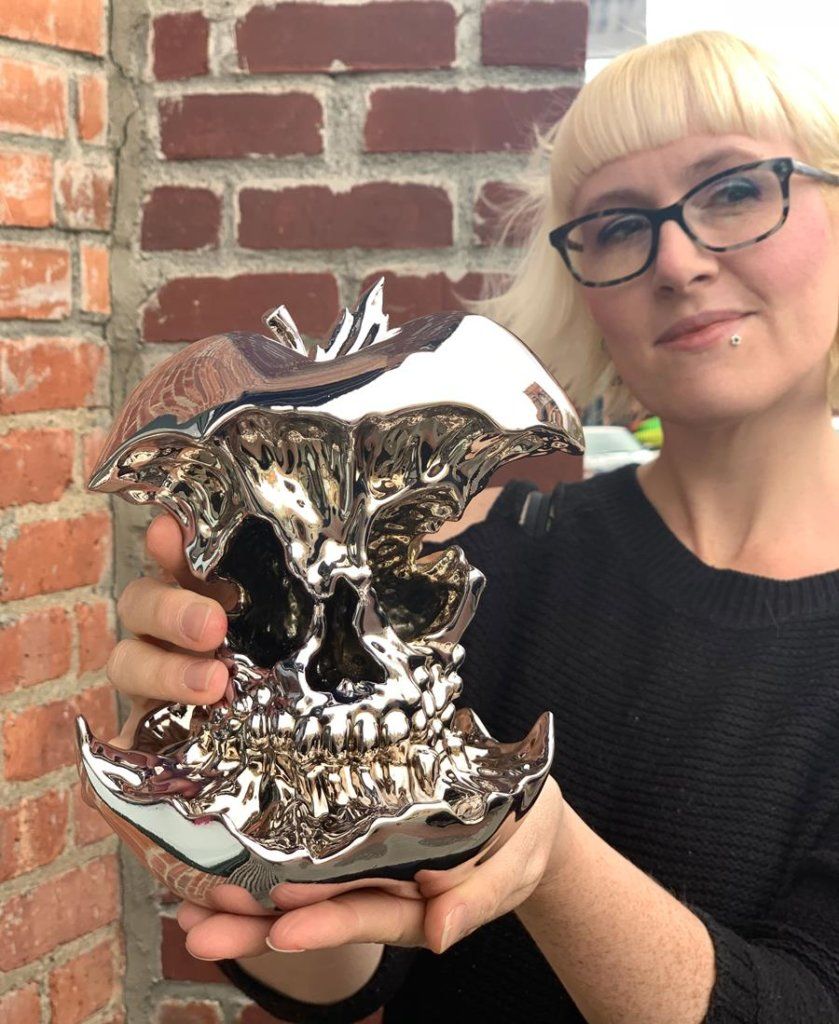 A twisted take on Snow White's famous apple, the Rotten's evocative design brings to life the demonic skull within the fruits devoured core. With a striking silhouette and gleaming shine, this haunting design is a centerpiece for any collection. 
Each Rotten is handmade in the Clutter New York production studio, then meticulously dipped in chrome. There are FIVE of these new Rotten Chrome Edition available tomorrow (30/4) at 5pm BST (12pm EST). These are priced at $500 each (about £402). You'll be able to purchase the Rotten Chrome Edition using the button below at the drop time tomorrow afternoon! Good luck!
---
DJinn & Tonic
Instagram: https://www.instagram.com/djinn.tonic/
---
Clutter Social Media
Facebook: https://www.facebook.com/clutterstudiosny/
Instagram: https://www.instagram.com/cluttermagazine/
Twitter: https://twitter.com/Cluttermagazine
---
If you want to support The Toy Chronicle, we have a number of options available to you. We have started to stock a wide range of releases that we think you will enjoy. Ranging from production pieces from Superplastic, to original pieces from our favourite artists. Purchasing one of our pins also really help. A quick, cheap way to also support the TTC is by making a small donation. These can all be completed below through our online shop. We appreciate all the support! Thanks!