Hands up if you missed out or couldn't go to Super Festival 73? Yup that's us, Good news coming from Cometdebris as he's set to release a red version of his adorable "Oni Kid" soft vinyl figure. Oni Kid sold out online and Super Festival 73 we will finally have the chance of owning this red version of Oni Kid as Cometdebris states "Pre-orders coming soon to Action Club Members (unpainted Oni Kid available to members only). On sale to the public early February". We can see you smile right now.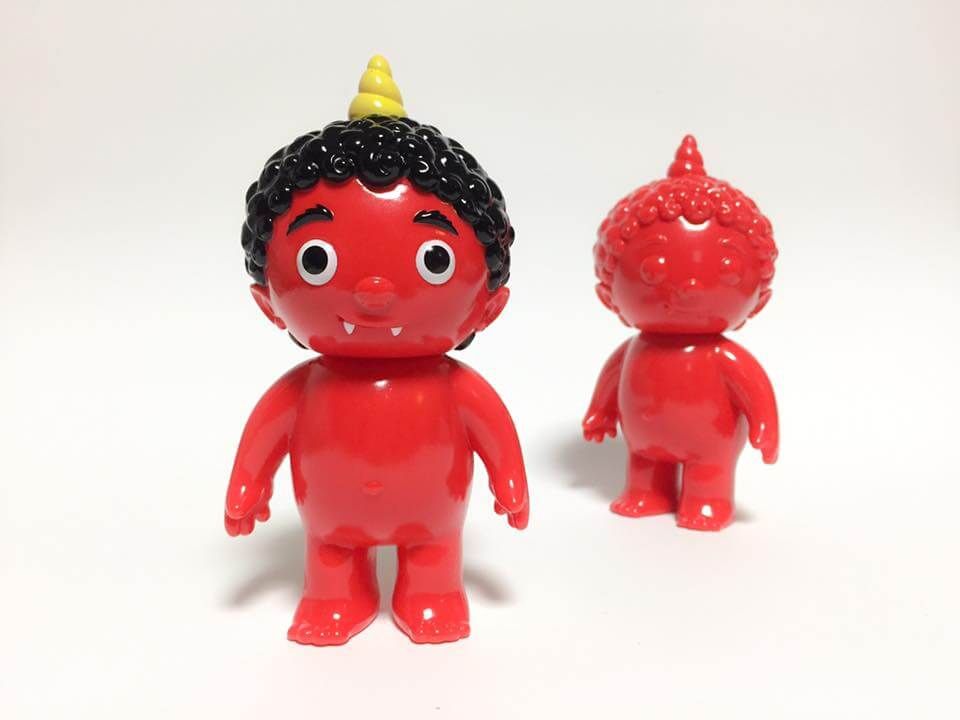 Stay tuned for further release details.
Want that Unpainted Oni boy? Still time to join the 2017 Cometdebris Action Club!
Annual membership includes:
Early access to every Cometdebris release, including brand new figures for 2017. Members can reserve any release (unpainted as well!) without having to wait until release date and the possibility of selling out. And members get first dibs on any remaining event exclusives and customs.
Two member's only exclusive figures! Available only to members, these will ship at a later date. These are included in your membership!
Member's only mailing list. Get advanced news, previews, member only offers, more!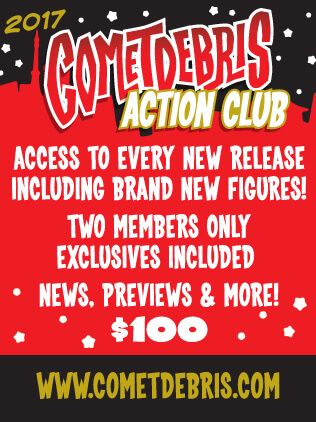 $100 plus shipping.