Back in March, DTA 2017 Toy of the YEAR winner (Fans choice)  豆もやし社長 –Mame Moyashi -Senpai went a BIGGER! Chino Lam of 豆もやし社長 – Mame Moyashi showed 2 new versions along with the award-winning original MAGURO Senpai for scale. We've seen this year the Killer Whale MAGURO Senpai Giant size The Rage of the Bigtails, BUT THIS VERSION IS HUGE. Making its debut at Shanghai Toy Show the LifeSize edition and 400% Giant size version of the MAGURO Senpai be released was released (pre-order). From what we gather, you can only own the 400% version if you order the LifeSize edition! Today various retailers like our buddies at Toy Station have launched online orders.
400% Giant size version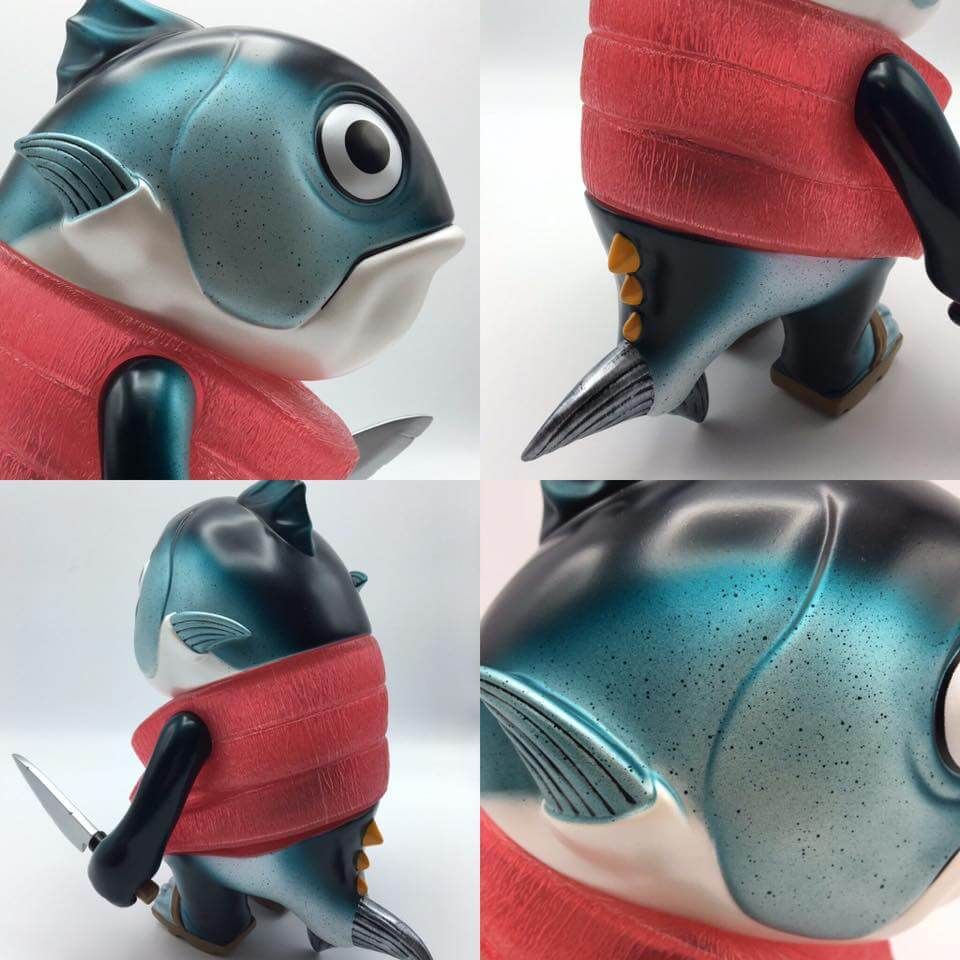 Look a little closer you can see the 400% Giant size version has some finer details on the with spotted markings, unlike the other 2 versions, the flesh also has more of a textured look to it.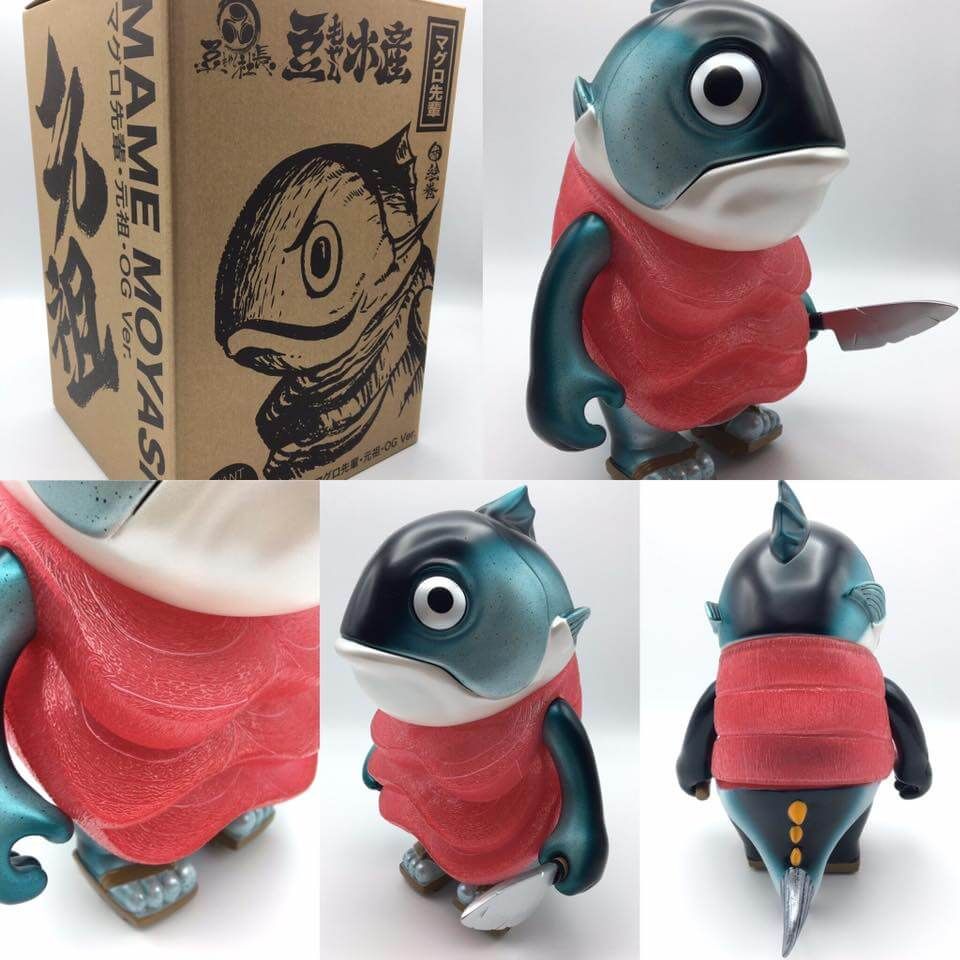 Real Life size Edition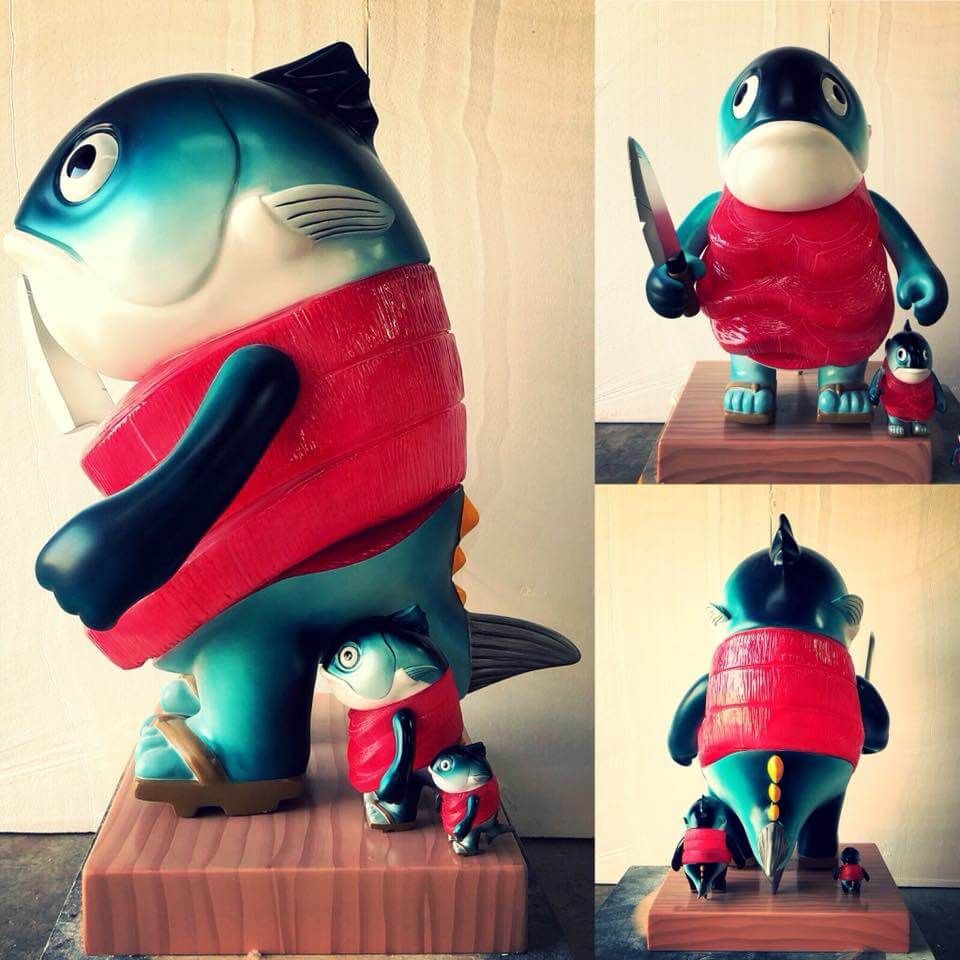 Size 1 meters high
Material: Fiber Glass + wood dye platform
Lifesize size: 1100mm X 700 mm x 700 mm
Hk$ 24600
For now, only Toy Station seem to have them on order, to order message via Toy Station Facebook HERE. Check with your local retailer.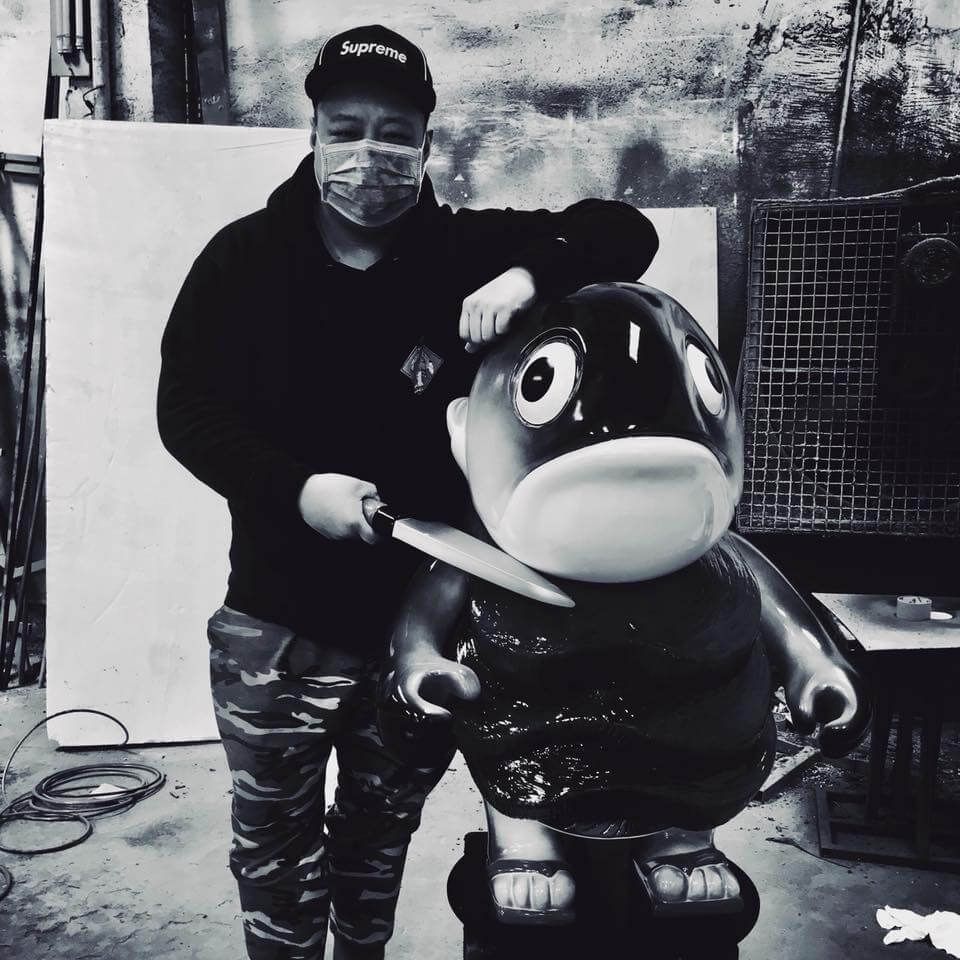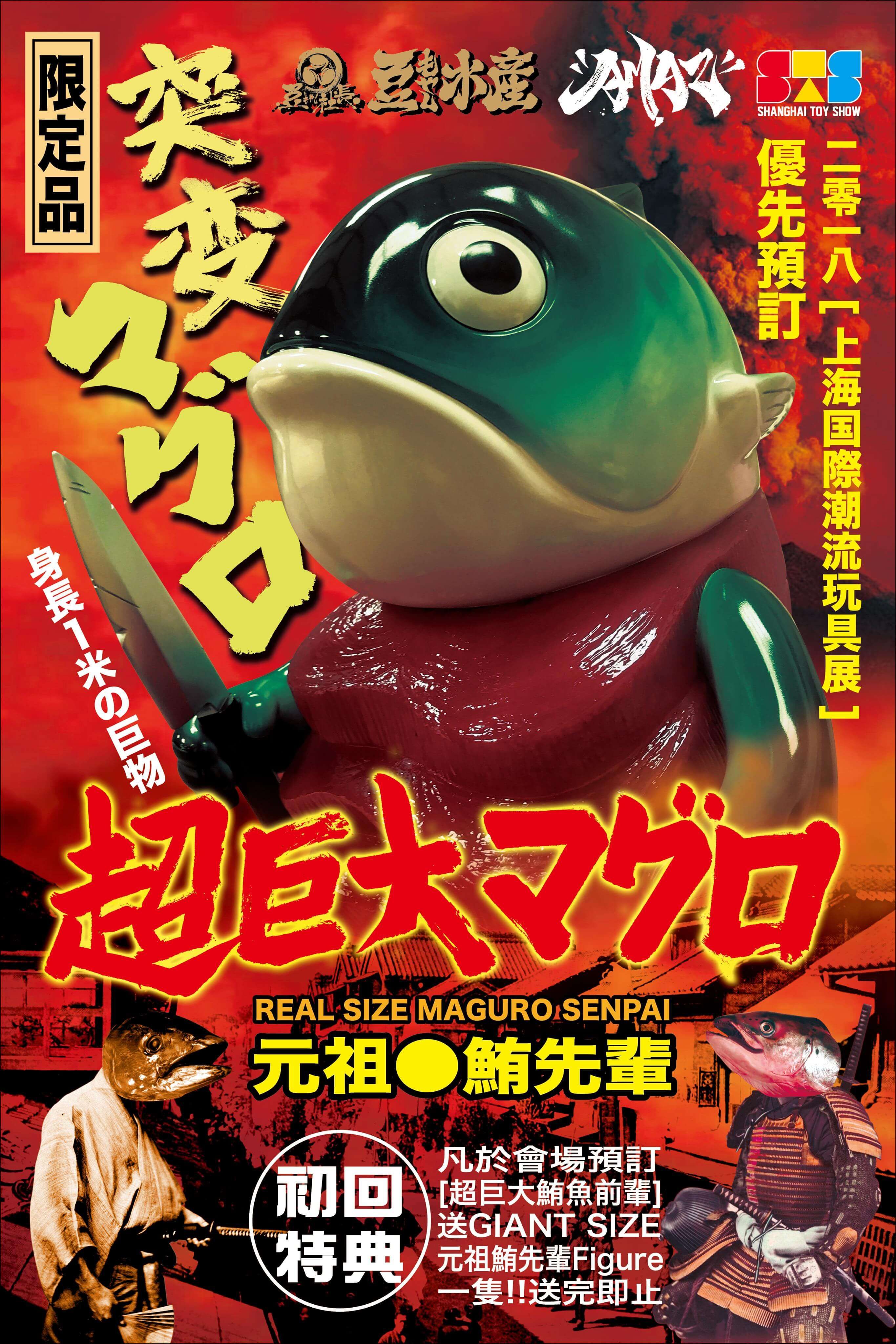 For now, check out our Mame Moyashi × INSTINCTOY GIANT MAGURO 1st color "Killer whale" UNBOXING below.
[youtube_advanced url="https://youtu.be/bUeyq_QGpIM" theme="light"]
Check our LIVE unboxing and review of MAGURO 豆もやし社長 HERE.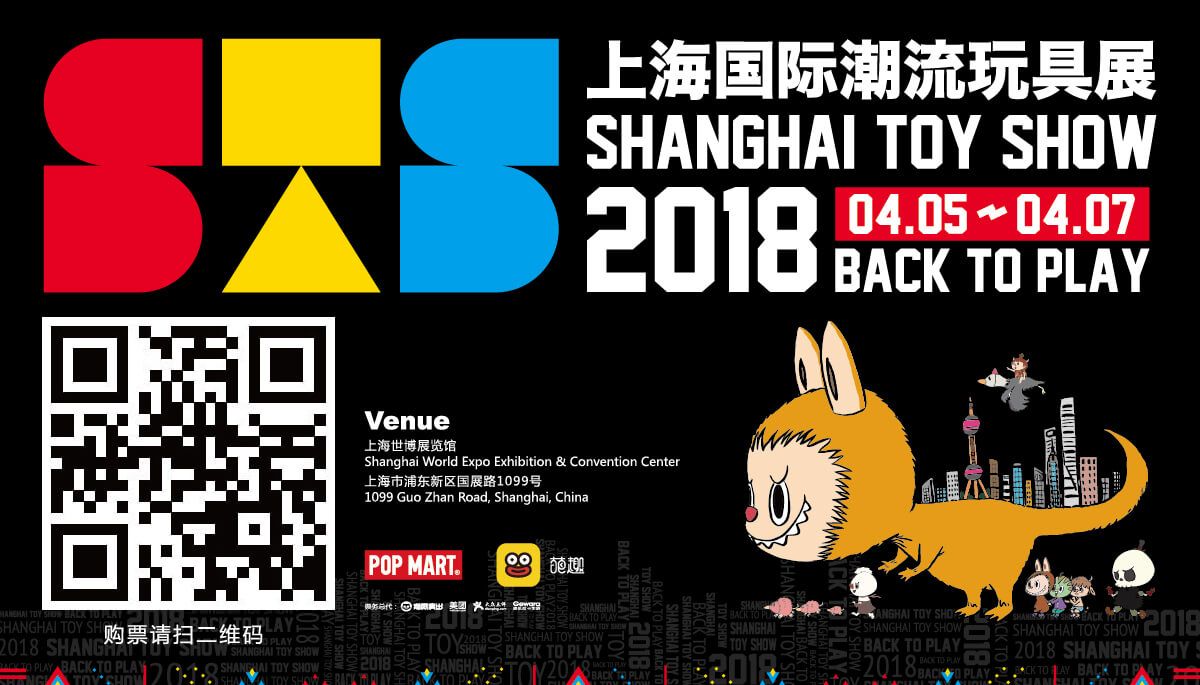 If you want to get your Designer Toy news first, you should look to download our new TTC Mobile App. Designer Toy news direct to your smartphone. No dealing with social media algorithms.
IT's FREE.
Follow Chino on his artist page HERE.
Find Mame Moyashi on Facebook.