Forget the Easter bunny, it's nearly release day for Chris Ryniak's Raspberry Cream Kangorumple from the Fort Monster series! Get ready to be mesmerised by his adorable eyes and toes. Zero calories but miles better than an Easter bunny right? make some shelf space Raspberry Cream Kangorumple all the other art toys are gonna be jealous of Kangorumple cuteness.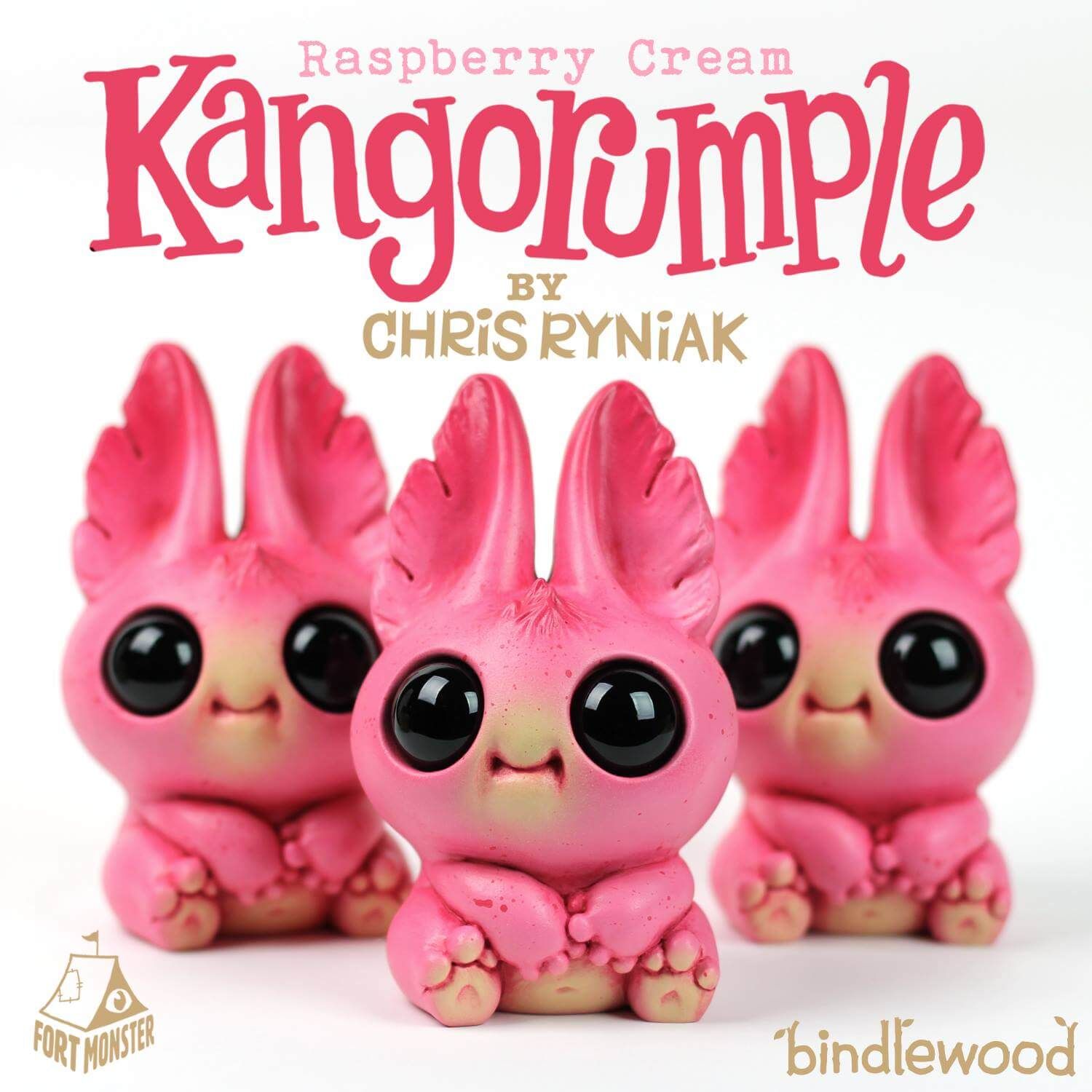 OMG KANGORUMPLE!
Look at his eyes! Look at his fingers! LOOK AT HIS FAT WIDDLE TOES!

Raspberry Cream Kangorumple is Chris Ryniak's next resin release, and you're not gonna want to miss this guy. Sitting at 4.25″ tall, Kangorumple is a rotund lil' guy who is all the cuteness you've ever wanted.
WHEN: Raspberry Cream Kangorumplewill be available in a limited quantity March 31st 2018 3PM EDT!
WHERE: https://www.bindlewood.com/
Edition of 30 pieces, limit one per household.
Price: $225.

Watch live video from Chris_Ryniak on www.twitch.tv
If you want to get your Designer Toy news first, you should look to download our new TTC Mobile App. Designer Toy news direct to your smartphone. No dealing with social media algorithms.
It's FREE.
Find Chris at https://bindlewood.com/