First teased at STS a couple of months back but now Rainbow Style Berton Stripe makes her worldwide debut! Fluffy House having some French flair, some say it's from indulging in one too many French pastries and the love of French fashion. Miss Rainbow has taken on the influences as she struts her new outfit ready for the Summer sun.
Miss Rainbow is having a gleeful time in Paris!

With the classic breton stripe top, chic red beret hat and scarf, the exotic French charm is circulating in the air.

This navy sailor striped outfit has been beloved and prevailed over a century. Sometimes, Miss Rainbow also longs for the carefree and easeful life of sailors. The boundless ocean with recurring waves makes her feel calm and soothing.

Watching the ever-changing sunset on the beach, Miss Rainbow is revelling in the enchantment of French romance –  Fluffy House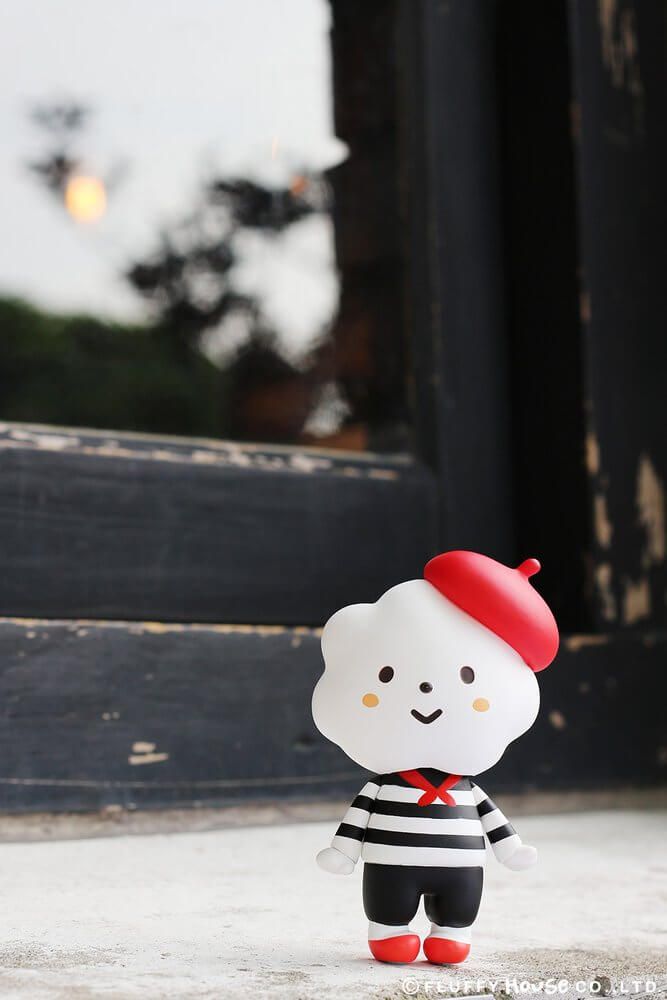 Material: Vinyl
Size: 4 inch
*With movable head, arms and wrists
WHEN: NOW
WHERE: http://fluffyhouse.bigcartel.com/
Price: $39.90 USD
Shipment: Mid-May 2018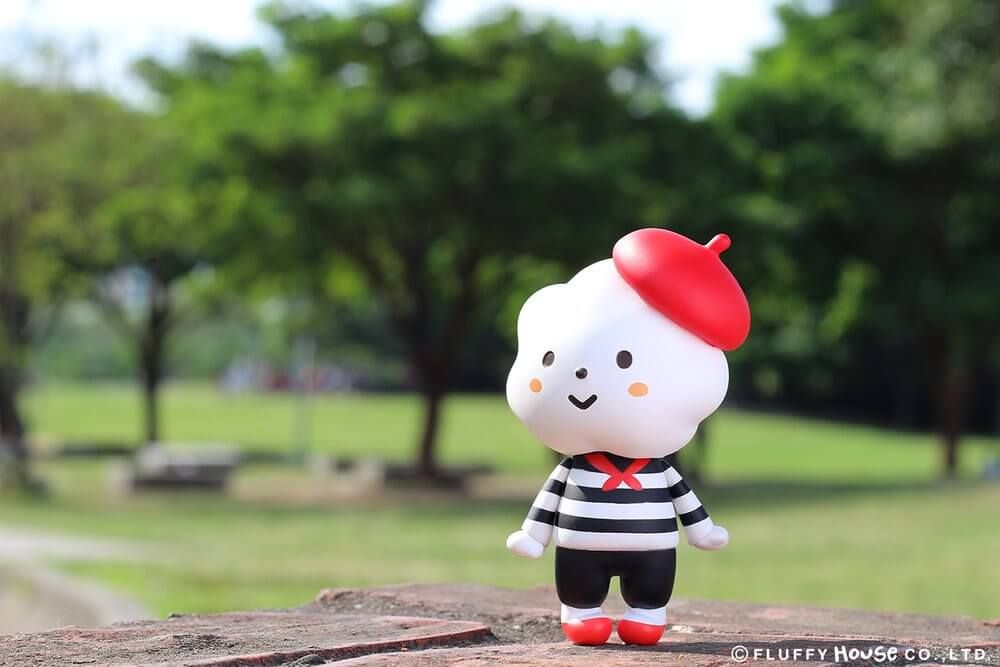 If you want to get your Designer Toy news first, you should look to download our new TTC Mobile App. Designer Toy news direct to your smartphone. No dealing with social media algorithms.
It's FREE.
Find Fluffy House via http://fluffyhouse.com/ , Facebook , Instagram and Twitter.