As we are well in to the final week before New York Comic Con, we have a helluva lot of news to bring you guys. One of the hardest working guys in the Designer Toy scene, Tenacious Toys, is working his butt off to bring NYCC one of the best booths known to mankind. Joining Tenacious Toys at NYCC this weekend will be R.A.M.P.A.G.E.
[frame align="center"]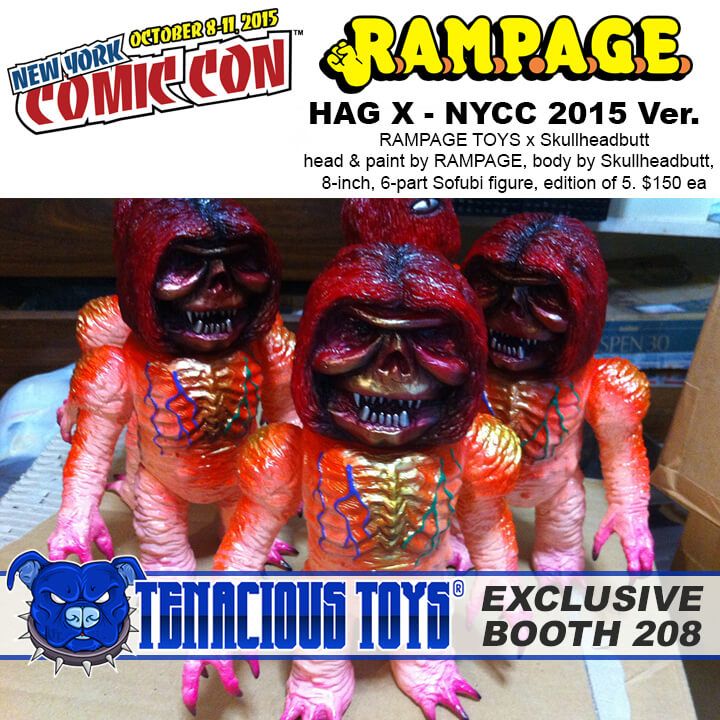 [/frame]
Rampage Toys and Skullheadbutt bring you the Hag X NYCC 2015 version. Hag X is a sofubi mix-up with the head & paint job coming from Rampage, with the body coming from Skullheadbutt. Standing at 8inches tall, this six part figure will be available to purchase at the Tenacious Toys NYCC booth (#208) for $150/£100. Limited to an edition of five.