We hope Yoii x Wetworks collaboration will continue forever. One of many reasons is simply look at the "Pug Rider" by Yoii x Wetworks. That porcelain like finish and the design is truly beautiful, they had us fooled into believing this was actually prociline! The months of teasing are over and collectors who's been patiently waiting can now fight over the 10 Pugriders due to be released.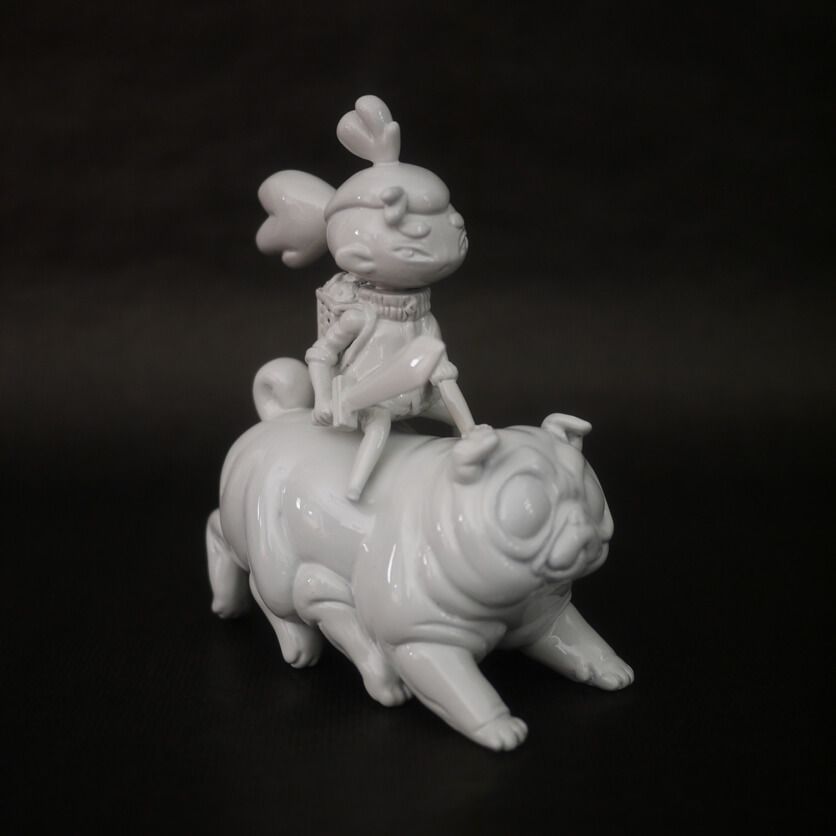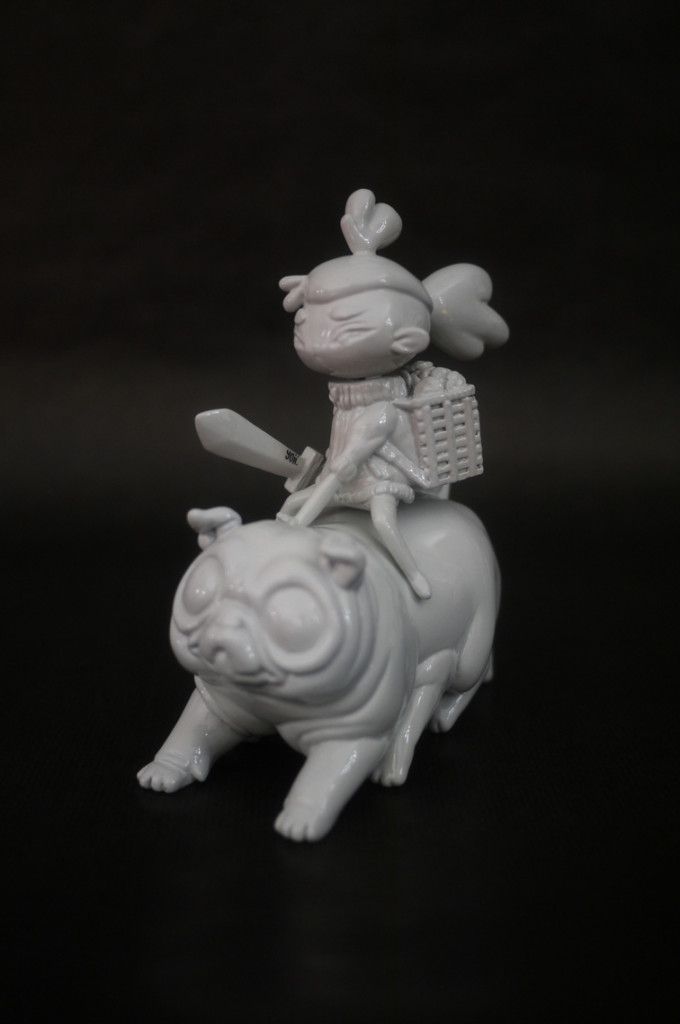 Pug Rider will be released at http://wetworks.bigcartel.com/ on 25th November, 9am SGT first batch of 10pcs.
You can use http://www.worldtimebuddy.com/ to check your time zone.
Check out Yoii fab art work at http://www.yoiilikescheese.com/ Instagram and Facebook.
Be sure to check out our Artist Spotlight Article on Wetworks HERE and you can contact him Via Facebook HERE and give him a follow on his Instagram