Plaseebo's back with a custom out of this world!
The "ASTRO-NOT 21" is a one of a kind custom built on a Plaseebo glow in the dark vinyl Walker body produced by PLANET-X.
He has a vinyl astro-not skull with red inset eyes inside his space helmet with a clear plastic face shield.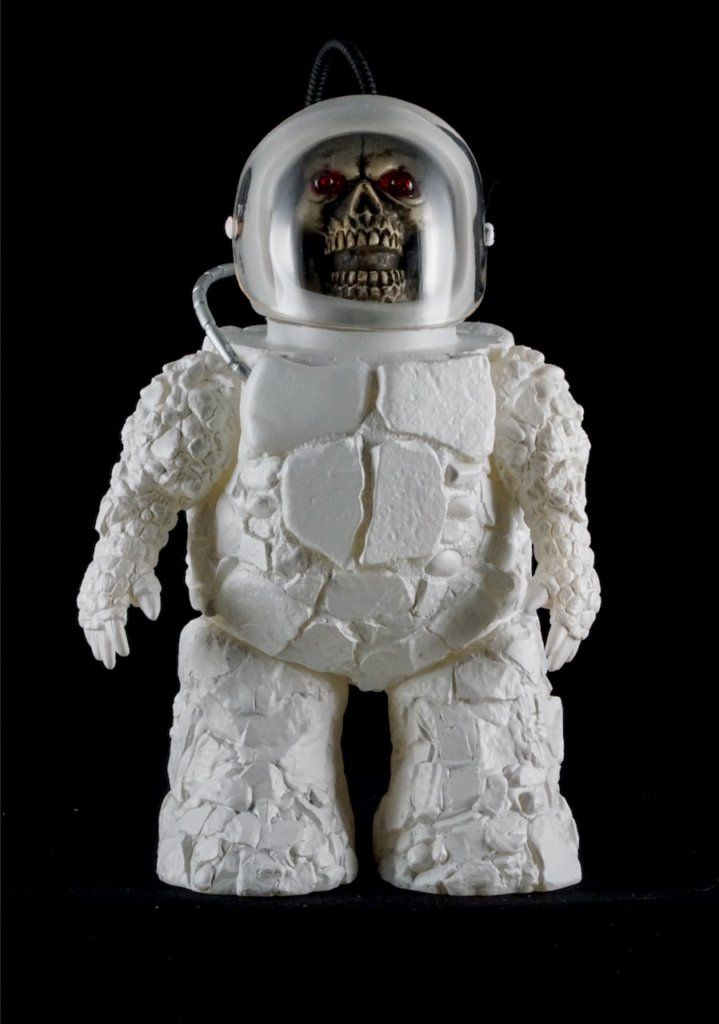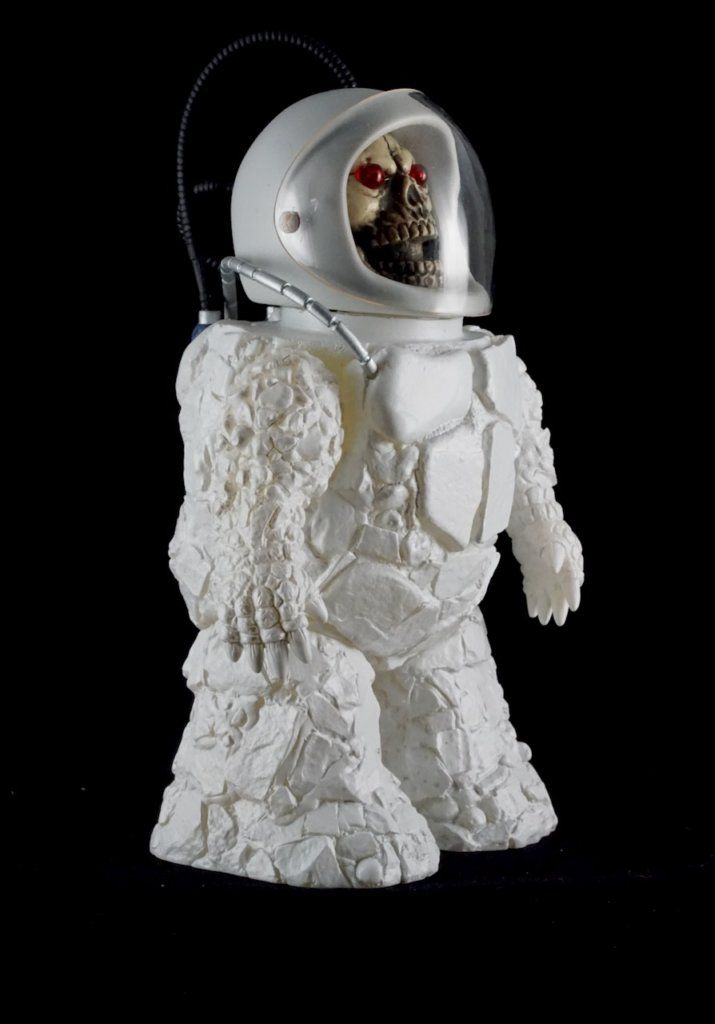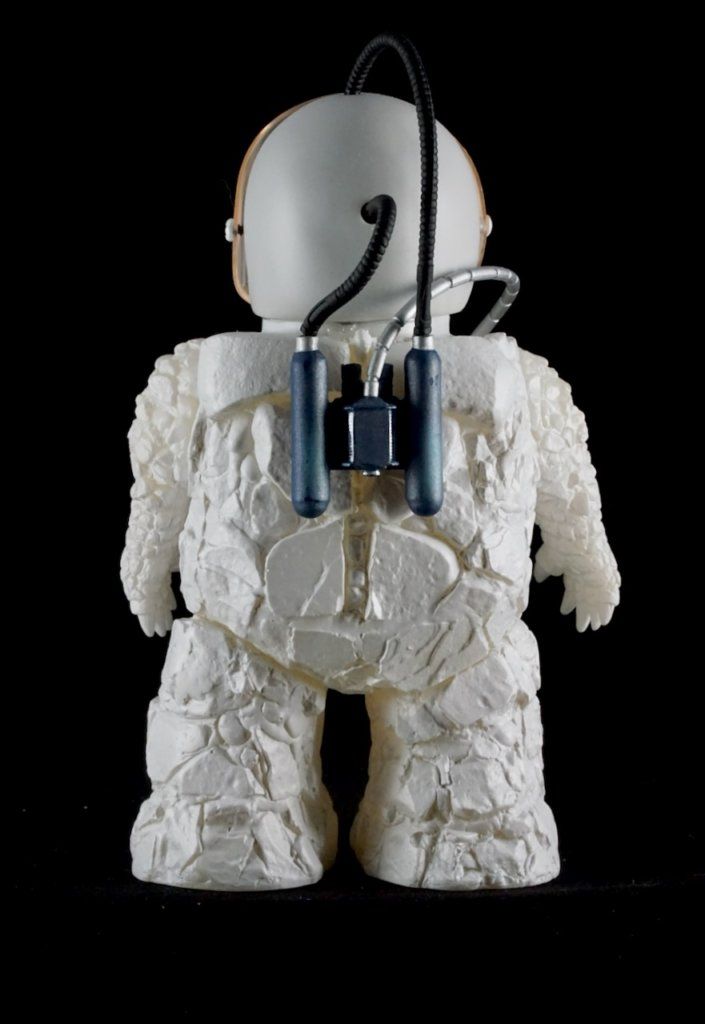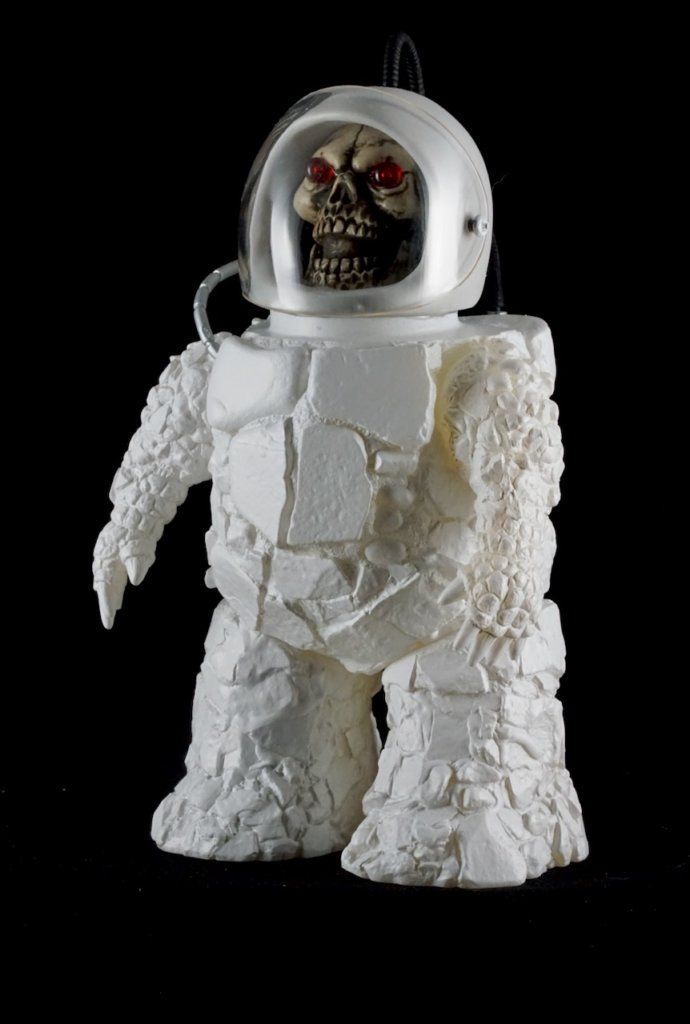 The 7 1/2″ tall custom is illuminated from within by a motion activated color-changing LED unit with replaceable batteries. Painted with Monster Kolor sprays and signed by Bob himself.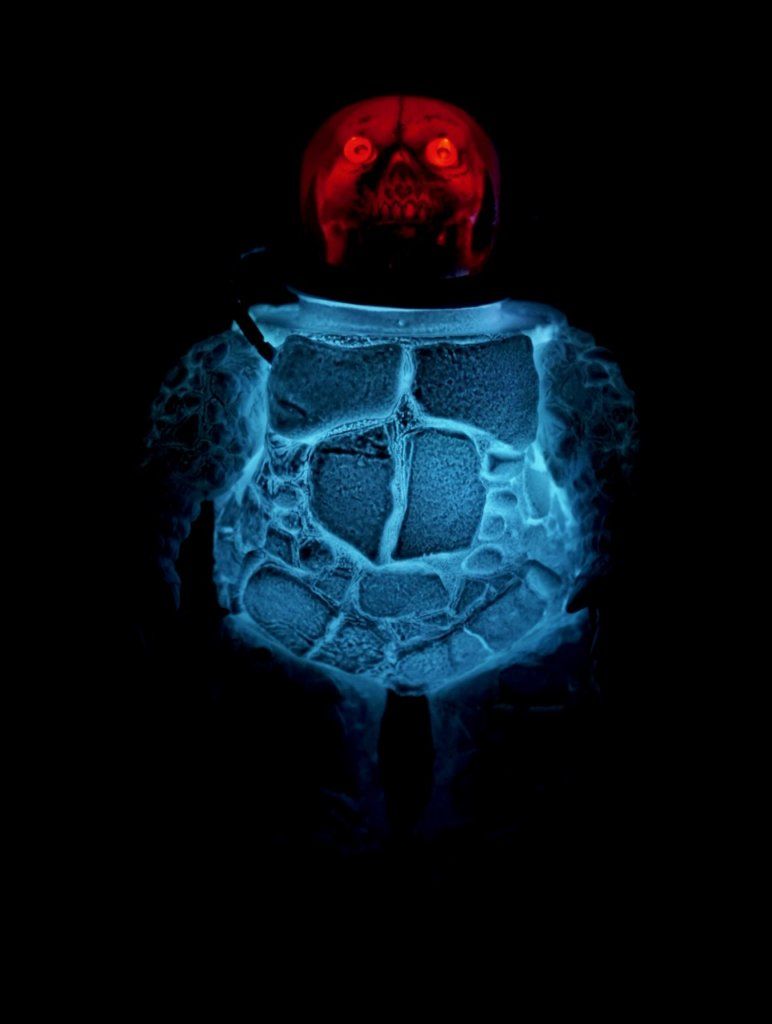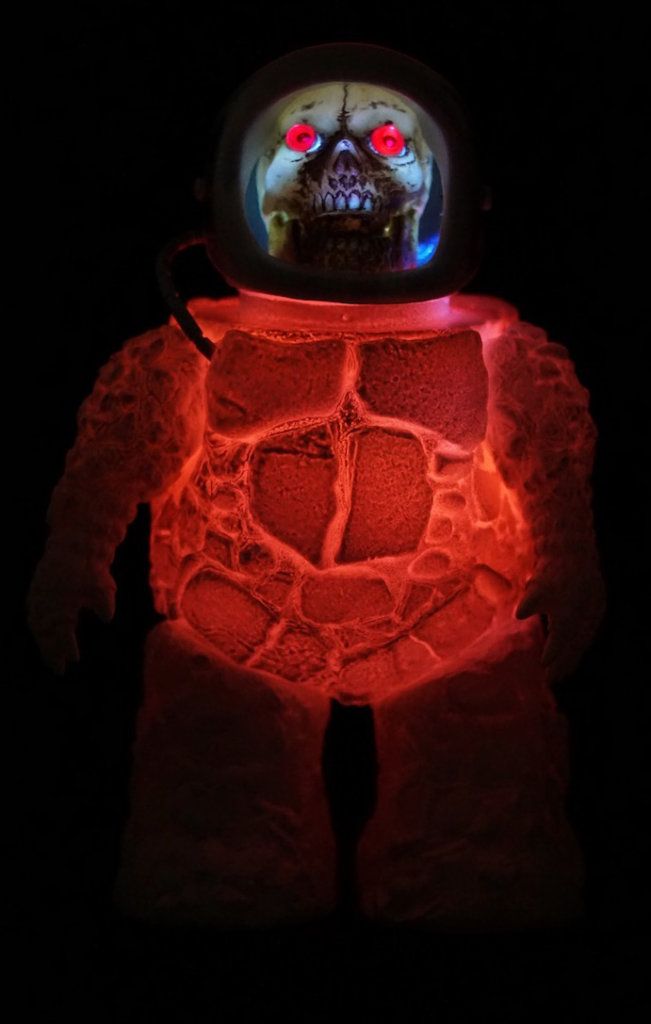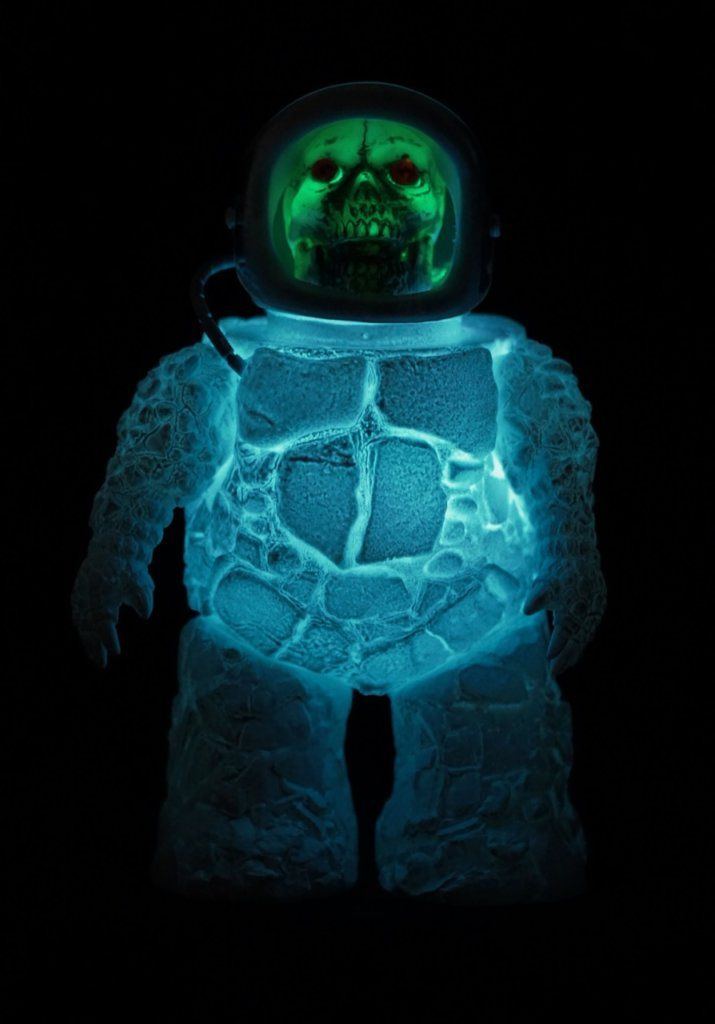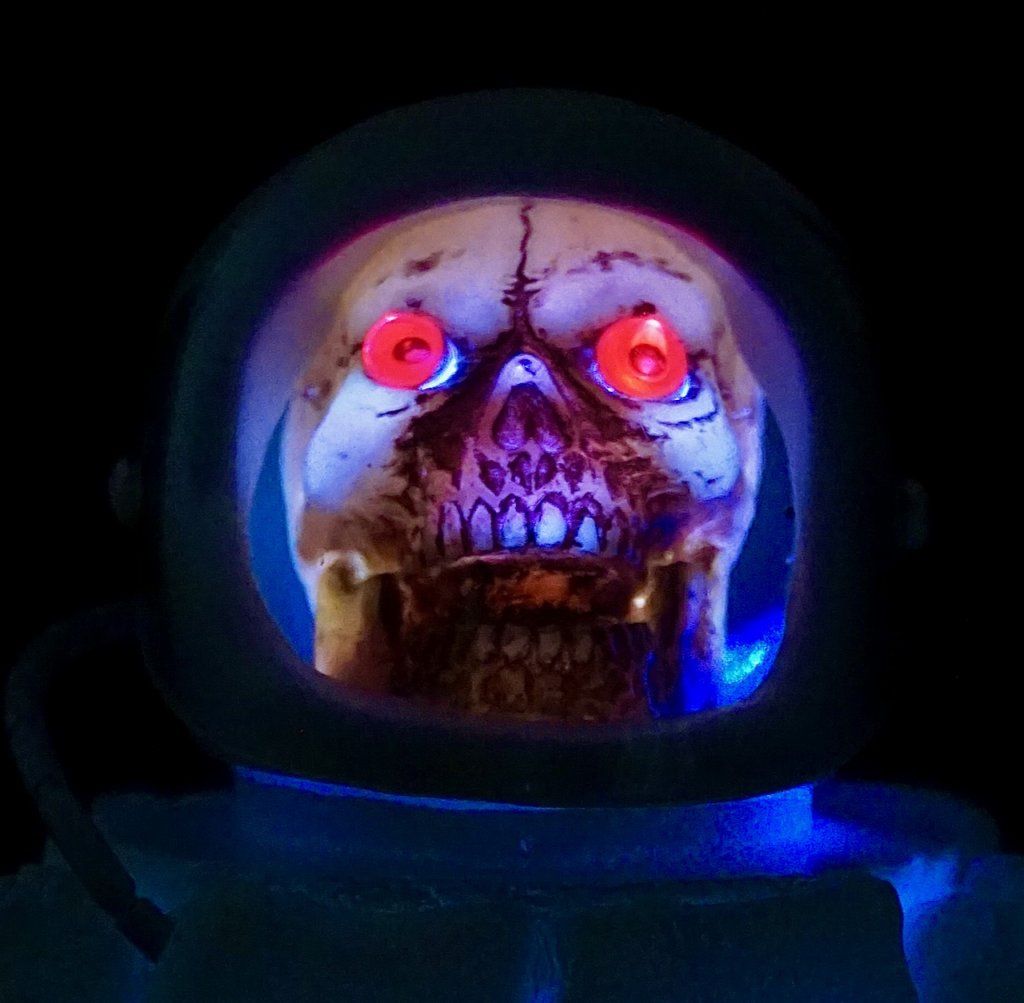 USD $350. + $20. for US shipping OR $65. for world-wide shipping.
To enter lottery, please send the following to:   [email protected]
1.  Name
2.  Shipping Address 
3.  Country
4.  Telephone Number
5.  PayPal Email Address
6.  Instagram ID