Everyone loves flowers and you might know by now that these are our favourite kind, sofubi of course. These might come from hell but they sure look and smell good. Trash Talk Toys is back with the unique and already iconic 地獄の植物, "Plants Of Hell", this is the third iteration of the three sofubi flora from hell.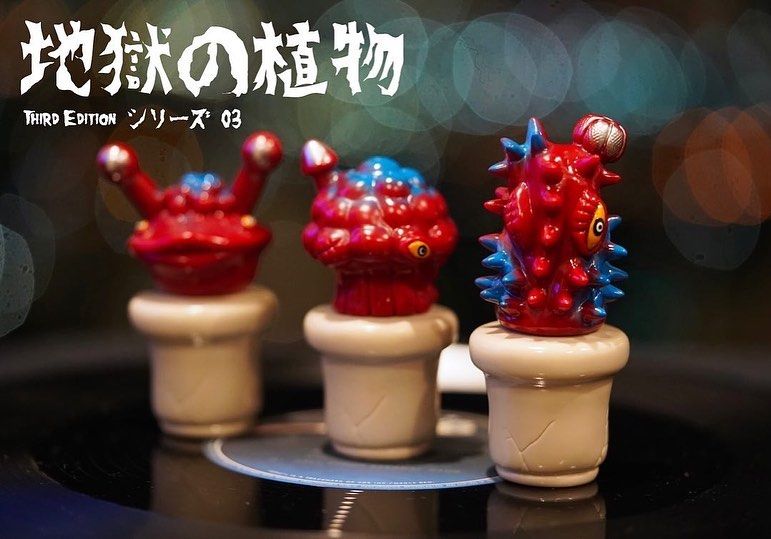 Priced at $120usd + shipping fee, available now via lottery from now until 24th-JULY (11:59pm AEST).
Email t.t.toyss@gmail.com with:
1) Your Name
2) Country
3) Shipping Address
4) Phone Number
5) Instagram ID
6) PayPal Address
(Sold as a set of 3)
Price: $120usd + shipping fee
(All items will be sent from Melbourne, Australia)
Find T. T. T. on Instagram.