This is something right out of a concrete jungle. Matt JOnes, aka Lunartik, has unleashed some-what of a monster but we can't help but fall in love with this beast. Hand cast in concrete, Lunartik has created this beast of a ping pong paddle. Named Ping Pong Gone Nom Nom Nom. With echos of Super Mario's Piranha Plants, Matt has done a solid job here. These look outstanding.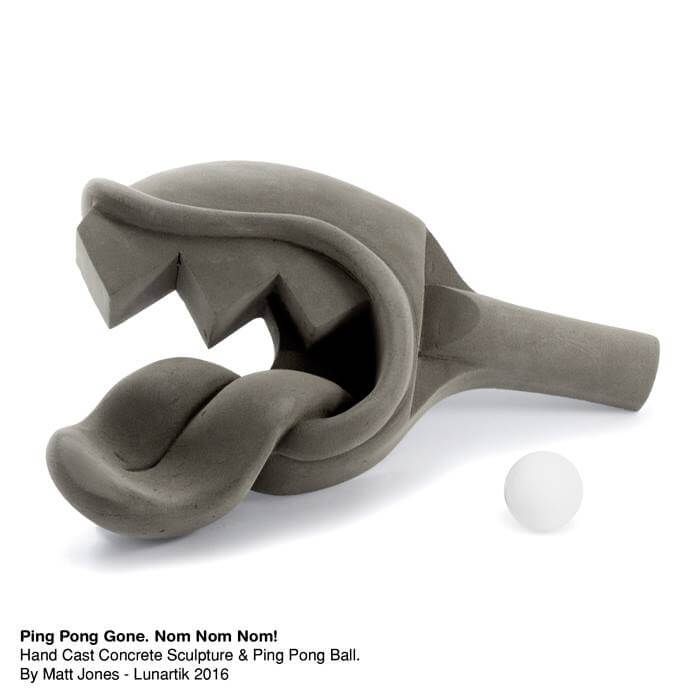 If you're interested in owning your own Ping Pong Gone, you can DM Matt on his Facebook HERE. These will cost £70 each, plus £20 tracked shipping from Germany. Matt is looking for six new customers at the minute, to begin a list and start casting these bad boys.
Ping Pong Gone Wrong was a group art show that was curated by Lunartik. You can see the below several stages on how Ping Pong Gone Nom Nom Nom was created. Pretty impressive, right?