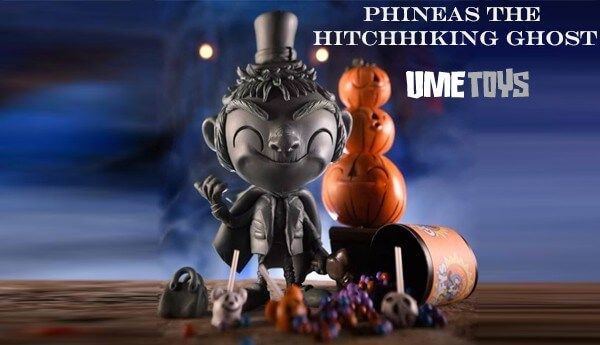 Richard Page UMEToys returns to British soil with a new title, being crowned at this years Designer Toy Awards Best Resin for the much adored Geekwok! on top of this Rich has landed one big project with Disney Parks! Disney runs thick in his blood so what an opportunity to showcase his work and be apart of Disney.
When the Mouse with the most dropped me a line asking if I fancied sculpting a little something inspired by the Haunted Mansion, no way I was going to turn him down as the mansion is my favourite ride at WDW.
Without further delay I'm proud to introduce Phineas the hitchhiking ghost! He has been let loose in the parks collecting candy at the not so scary Halloween party. I had a blast sculpting this happy little haunt and all the accessories surrounding him and he looks stoked to be in the magic kingdom.
The charm Phineas the hitchhiking ghost brings is just fantastic! the trademark UMEToy eyes and a extra huge smile.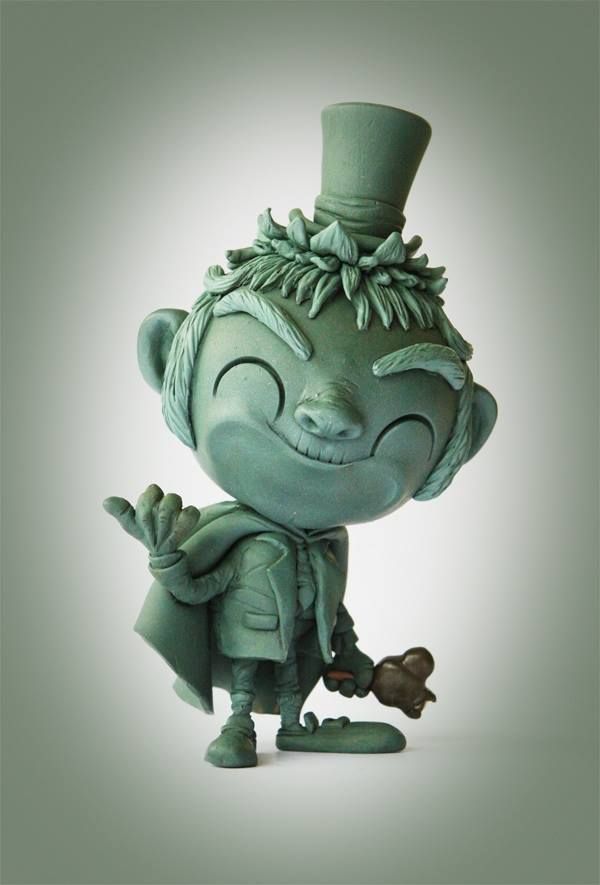 [slider source="media: 13675,13674,13673″ limit="100″ title="no"]
Head over to UMEToys social sites to stay in contact with him
For more information head on over to the official Disney blog.http://disneyparks.disney.go.com/blog/
(photos and info lifted from UMEToys and Disneyparks)