KaijuBlue recently celebrated their 7 year anniversary! A frequent collaborator with Studio Uamou, the shop released an exclusive party fortune uamou edition to commemorate the occasion!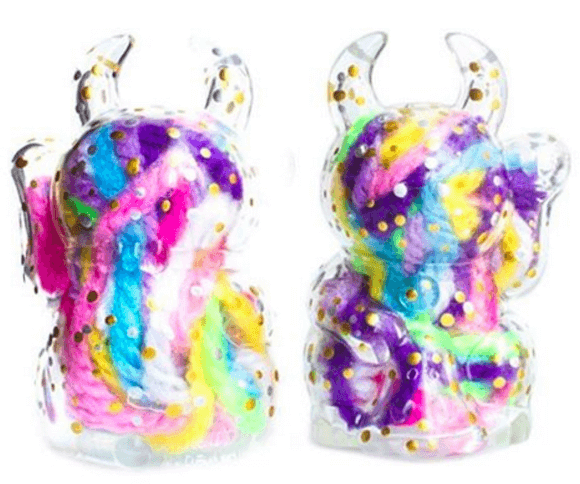 There are so many fun elements to this exclusive – a clear fortune uamou, hand painted silver and gold paint dots, and a giant swirl of festive yarn. Yes, those are yarn pieces! That means that each piece in the shop is unique – some have more green, some have more purple, etc.
The photos above are from Kaijublue's shop and are currently available – this gives you an idea of the different color palettes you can get!
Kaijublue sells many awesome things besides Uamou, they also other sofubi like Refreshment Toys, RealxHead, etc. Best thing – they ship outside of Japan too! So for those who often have a hard time finding sofubi, head on over to this site for some fun pieces.
Pro tip – find a friend who wants things from this shop, and combine your order to save on shipping!
To buy the uamous above, go here. To see what else Kaijublue releases, follow them on Instagram!
Images from Uamou and KaijuBlue.