No tricks only treat here! gearing up for one of the best festive periods, Halloween Parn Aniwat of Wood You Mind unique style to his wood designer toys has now captured many around the world comes a new series which look SPOOKTACULAR! The series has all the hallmarks of Parn's style and Halloween or not these guys will capture anyone attention. Over the past few years, we have seen plenty of Pop culture references as well as his own IP and now this Hallowood series will be launched TODAY! Parn's commission is list is endless so this will be a great time to try and get something from Parn without having to wait super long. Each one hand made by Parn and all are super fun! Parn has really flourished with his rustic looking style. If you are looking for cute wooden designer toys then "Wood you mind" checking out Parn Aniwat's portfolio. Check out the video below.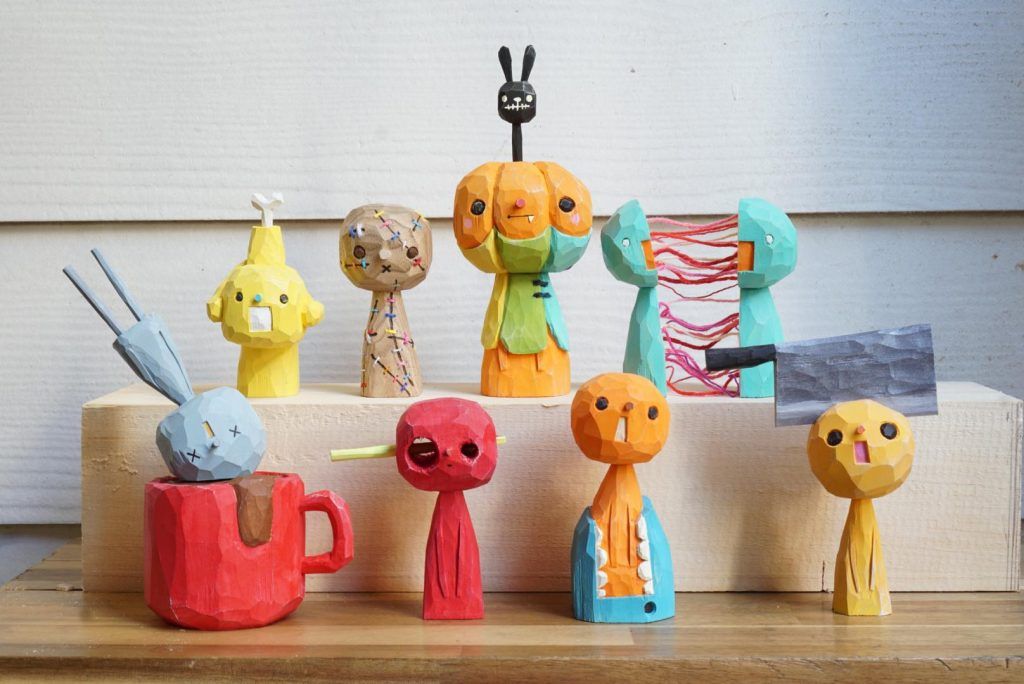 WHEN: 14th Sep 2021 8.00 am CST
WHERE: https://www.etsy.com/shop/yarnsterday
Below is a little taste of Parn's portfolio.
At the time of publishing by no suprise, Little Astro was snapped up super quick. Need something from Parn? simply message via Facebook or Instagram to get on the commission list.
You can get your daily Designer Toy fix from our TTC Mobile App. It's free too! FREE! Download on the iPhone or Android smartphones. Search for "The Toy Chronicle" and all your Designer Toy wishes will come true! Pretty much.
Did we fail to mention IT's FREE.