The Toy Chronicle were rather jealous of those recently at STGCC in Singapore this past weekend, as they were able to get their grubby mitts on the Paco Taco release by Scott Tolleson & Pobber Toys. Now that STGCC is over, Paco Taco is available for general release. Olé!
[frame align="center"]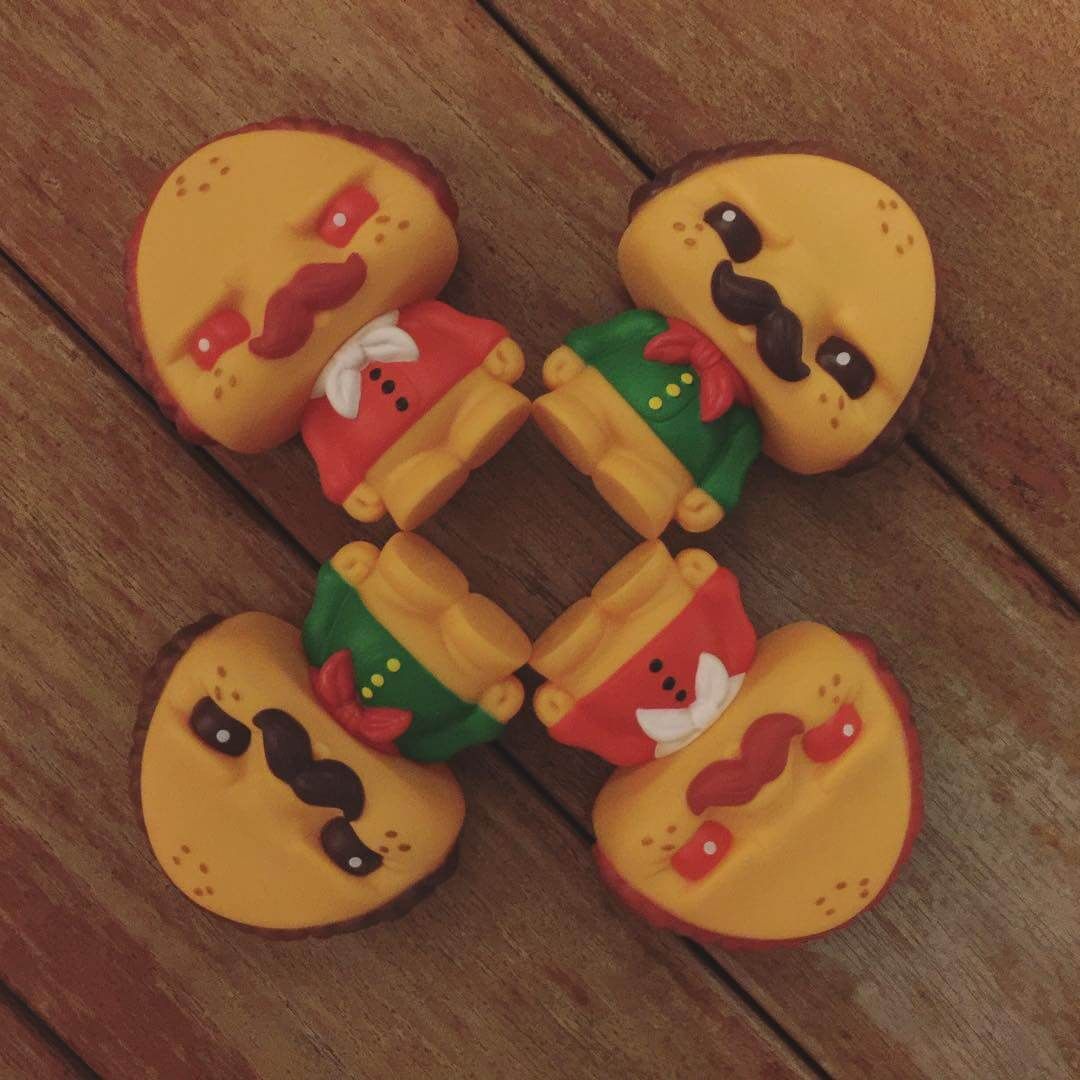 [/frame]
As we previously reported, Paco Taco will come in to flavours. Hot Taco is a grumpy taco made with premium non-seasoned vinyl, containing crisp lettuce and fake cheddar cheese in a shell full of spicy goodness. Equal parts cute and grumpiness. Signature Taco features a crunchy grouchy taco filled with chunks of beef, lettuce and fake cheddar cheese topped with traditional Mexican flavors and goodness. Some parts cute, some parts grumpy and all Mexican and proud of it. Because Taco!
Each Paco Taco is priced at $35/£23 + shipping. Available now on the Pobber Toys site HERE.