Just when you thought there would be no more second chances in owning Orange Ngaew Dino by Pang Ngaew ngaew x Unbox Industries here comes the Artist Proof Editions! From making their debut at Beijing Sofubi Festival 2018 – Summer Fruit Party and a limited number went online at Unbox that went to sell out in less than 2 minutes. Pang has given another lifeline by releasing details of her Orange Ngaew Dino AP's! We love Artist Proof editions as we get to support the artist directly and most of the time a release has something special. In this case, Pang will include a special FREE painting A6 size.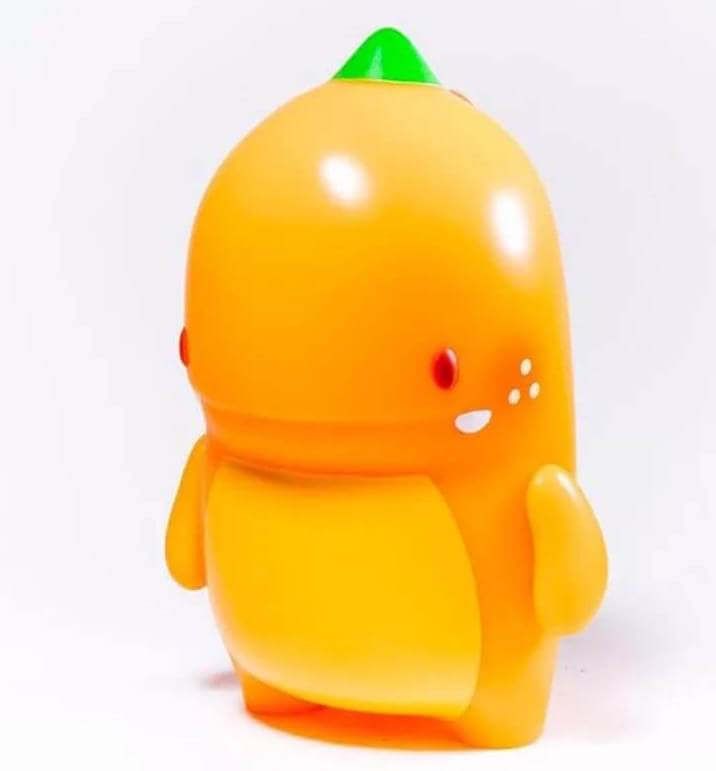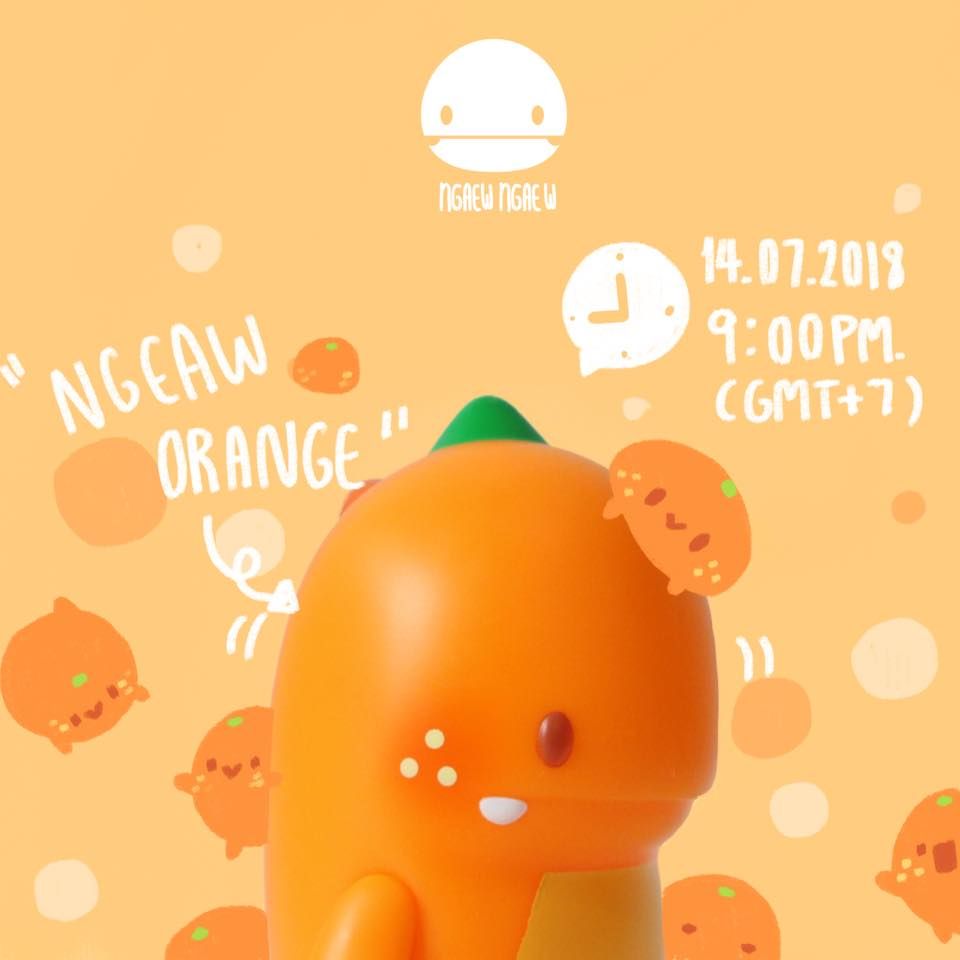 WHEN: 14th July 2018 9:00PM Thailand time
Taiwan ,Hong Kong , China 10.00pm
USA(EDT) 10.00am
UK 3.00pm
Material: Vinyl
30 pcs(  1per person
WHERE: only on via Ngaew ngaew  FACEBOOK HERE.)
Price: 60usd (exclude international cost)
International shipping 10 USD
( will be shipped next week after sell
😘)
**(special free my painting A6
🤪)
Regulation
Pang will post a new picture "pre-order start!". Comment "1" (mean 1 orange) under this post at the set time on Facebook. She will confirm order via DM and tell you how to pay.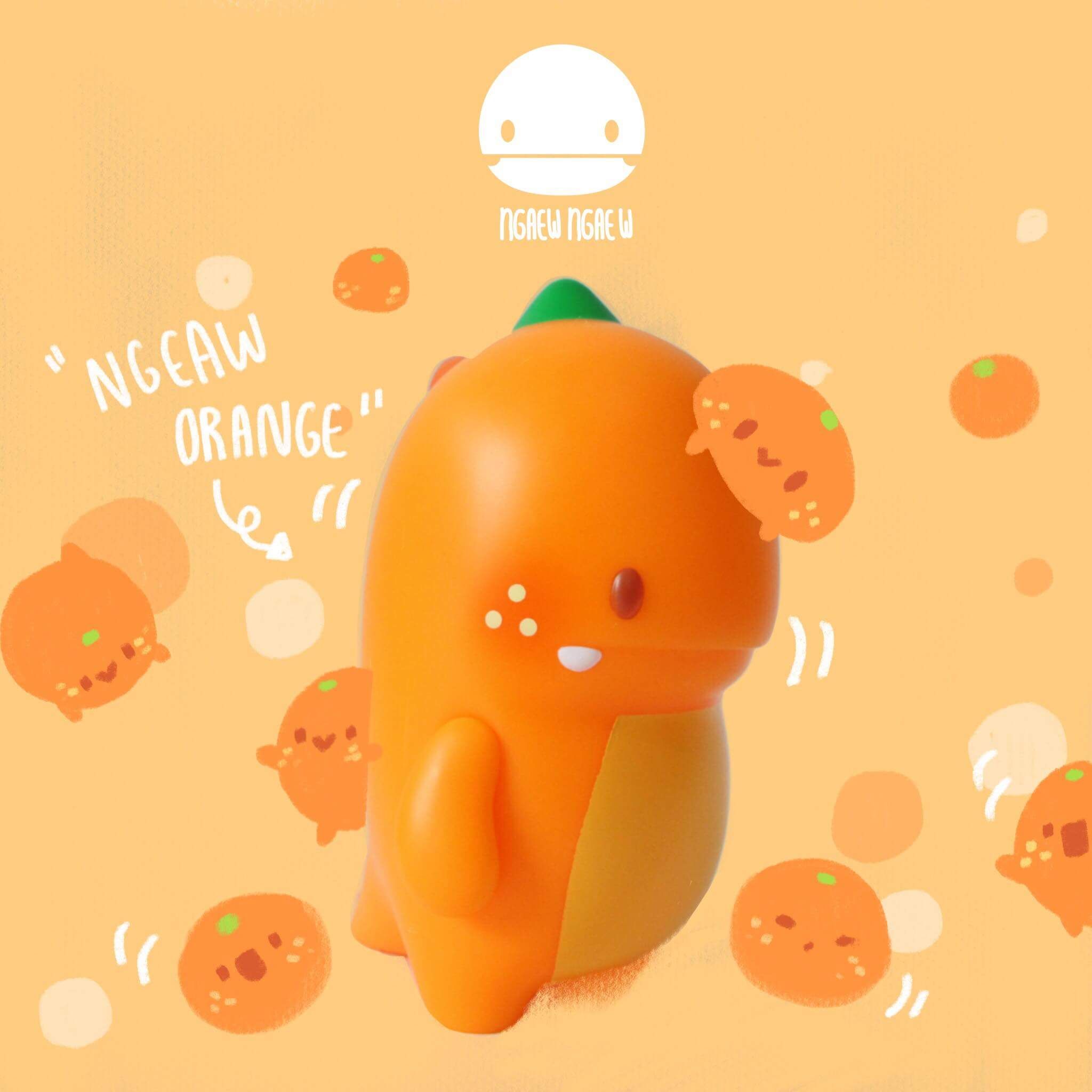 You can get your daily Designer Toy fix from our TTC Mobile App. It's free too! FREE! Download on the iPhone or Android smartphones. Search for "The Toy Chronicle" and all your Designer Toy wishes will come true! Pretty much.
Did we fail to mention IT's FREE.
Find Ngaew Ngaew on Facebook and Instagram.