Vini Chav, the artist behind one of our favourite 2016 resin releases MUCUS MAN is back for more goodness. Known for his deluxe line of resin figures he's adding one new member to the family. Is it a cat? Is it a octopus? It's THE Oktopuss;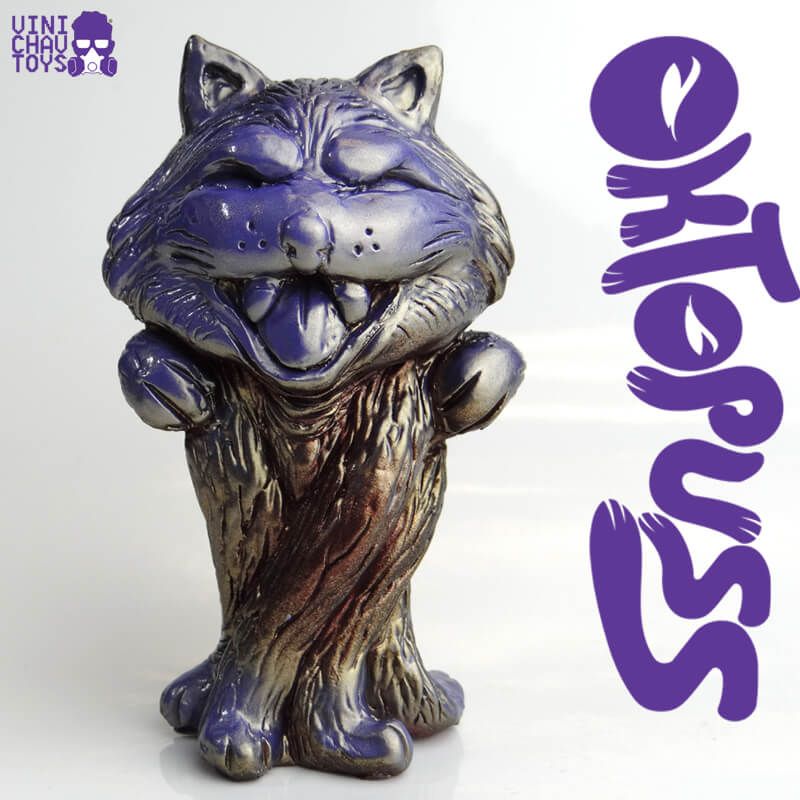 We're stoked to see another animal hybrid from the artist. We loved the first instalment of the R.E.A.P. project, the TIGER MUTANT KOBRA. That stands for Radioactive Exotic Animal Project. If you missed it you can read all about it HERE. Even though this is an hybrid this is he last member of The Super Villains League line.
[slider source="media: 79091,79092,79093″ limit="46″ width="800″ height="800″ title="no"]
"The last member of The Super Villains League. He is big, he is bad he's the muscle of the pack. Kitty litter is not included. Packaged in a box for your safety."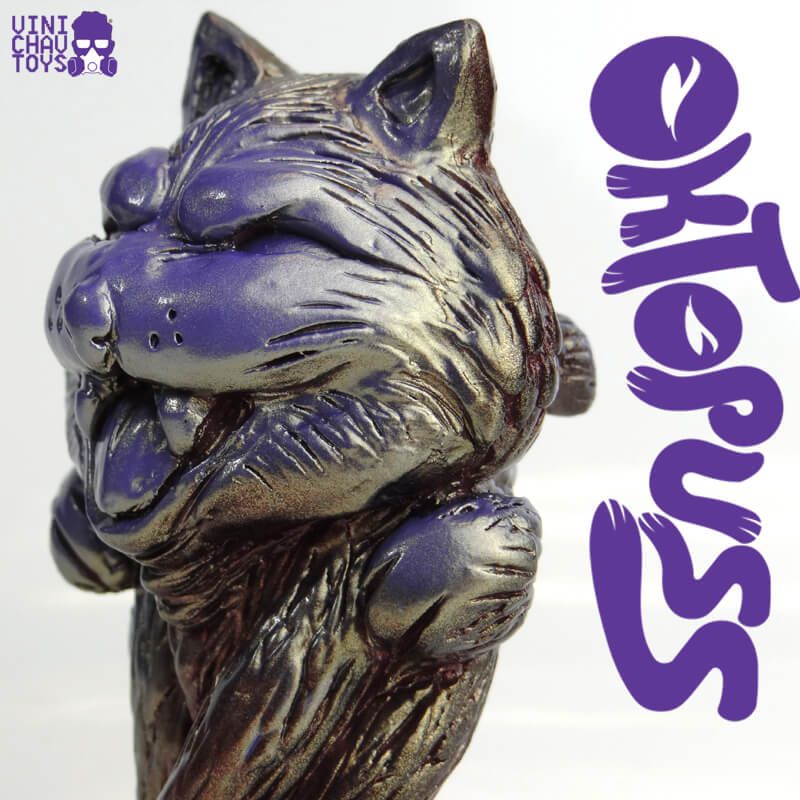 Features that mysterious Vini Chav paint technique, this time around with with "pearl candy purple skin";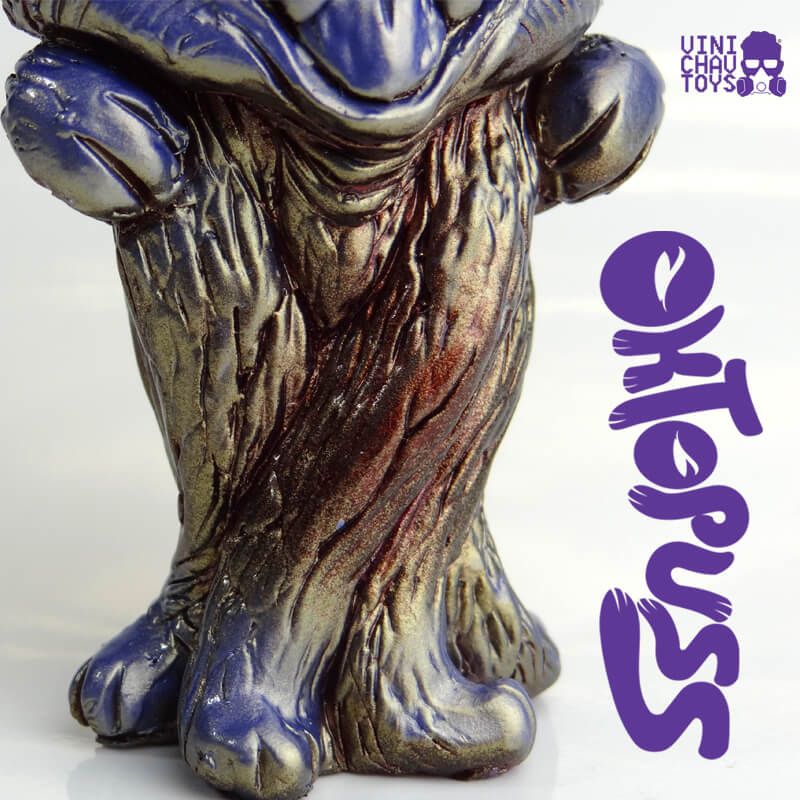 The Oktopuss will be live HERE for $40 (35 GPB) July 21, 2017 at 12pm PST (8pm BST)
[box title="Important Details"]
Price: $40 (35 GPB) ) + S/H.
Release date/time:July 21, 2017 at 8pm BST (12pm PST)
Link to Site: http://www.vinichav.bigcartel.com/product/oktopuss-resin-figure.
[/box]
Also check out all of Vini's figures, it's a collection worth having! Grab em' while they last!
Follow Vini Chav on Facebook and Instagram.