Could this be the best variation of the "The Disarticulators Oozeballs" we thing so! yes it may not have all the flashy paint work like the other releases, but this "Ofuda" Oozeball really captures all the fine details. Then when you look at the back, its just as good as the front. The semi monotone look is a MUST for sofubi and keshi fans.
"A little spooked by this week's looming Friday 13th? Then the Disarticulators' Tru:Tek may have something for you, as he's offering a chance to ward off those evil spirits with a special "Ofuda" Oozeball release later this week! Designed by Tru:Tek and sculpted by Zectron, the Ooze-It/Madballs send up has been produced in a squishy white sofubi this time around, coming with a detail hugging black rub and hand sprayed ooze in a variety of one-off colors (including a metallic rainbow chase!). Coming tagged with a special paper talisman for summoning the ooze god "It" in your hour of need(!)"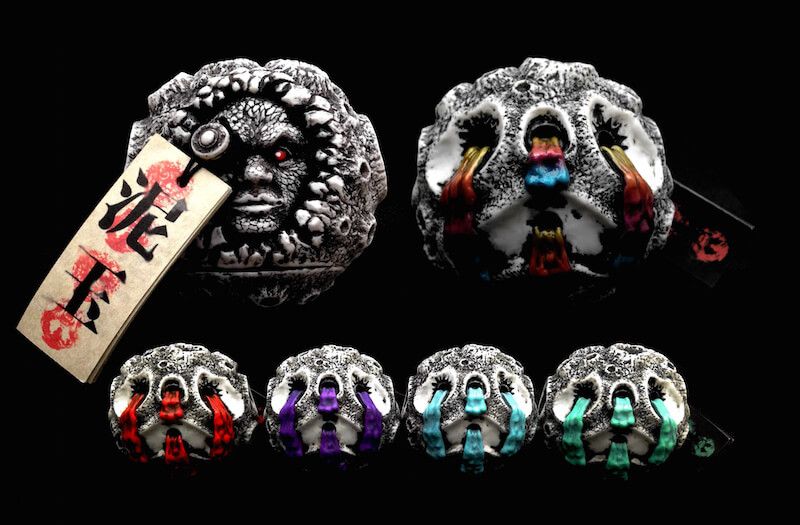 The limited run of 5 "Ofuda" Oozeballs each come packed in a linen drawstring bag for $65 each plus shipping. Look out for the drop in the Man-E-Toys store this Friday, November 13th at 13.13pm Eastern time.
Keep a look out for Tru:Tek revamped website coming soon.
Hit Tru:Tek up via
Twitter/Instagram- @trutek