Meet Darby. He's a badger. A charming, rogue, ass-kicking kind of badger chap. He pilots DAME 13 for Her Majesty's Armored Division – B regiment. Darby was one of those natural born diesel thumbs that takes immense pride in maintaining his ride. Some would say Darby is practically married to that giant tin can.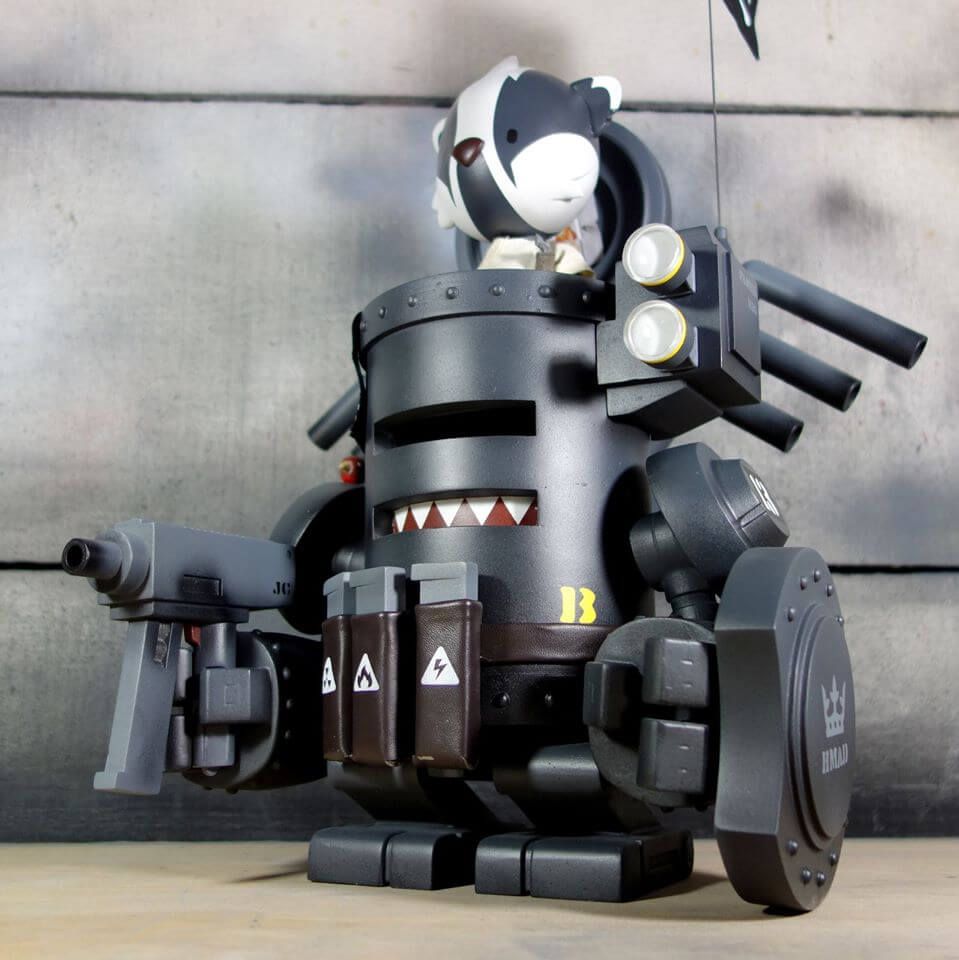 The follow-up to Huck Gee's DAME 11, which again was a thing of beauty. Darby follows that tradition. An absolute master-piece from Mr Gee.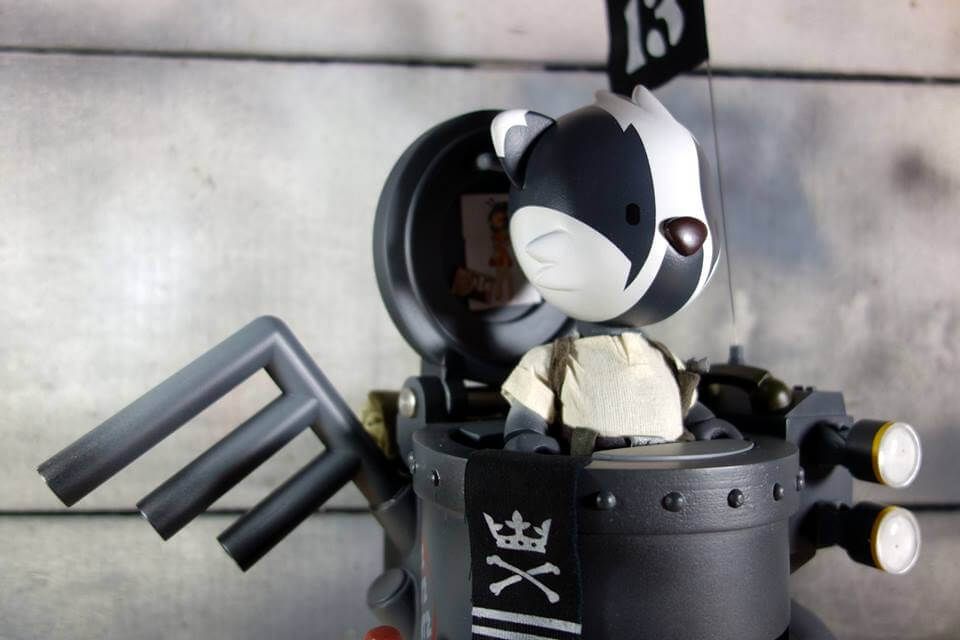 Darby has tinkered and tweaked almost every part on this baby. Fancy upgraded exhaust work, top of the line triple fritzed communication pack, swapped the standard issue spotlights with dual strobing flash units, and who knows what the hell engine and transmission he plopped into this thing. He ain't telling. It's fast. Scary fast.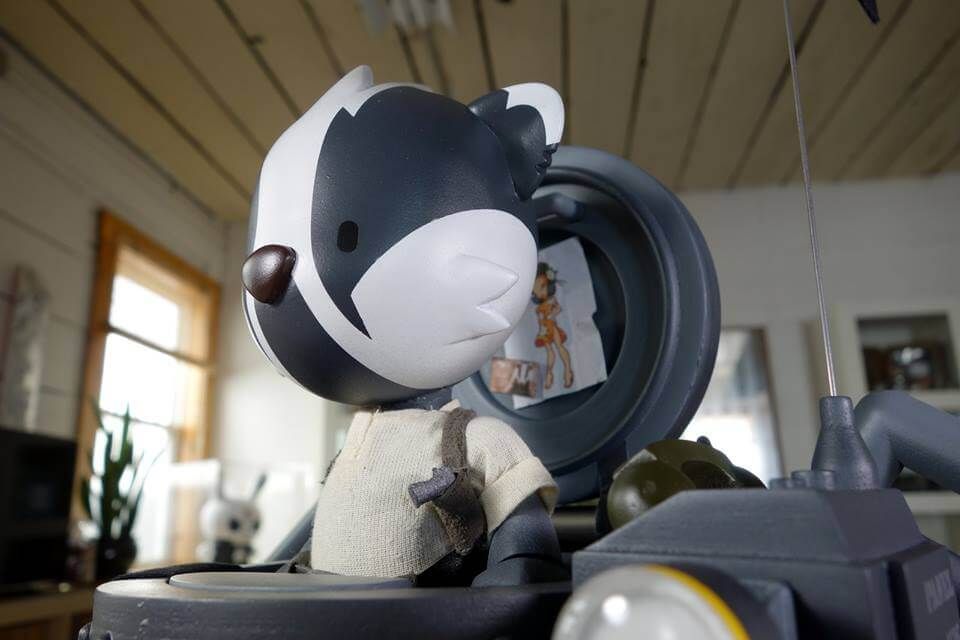 not one of those pilots that let's the maintenance crew button her back up when he returns. He's hands on, he does all the work himself. He takes "Kindness" into the field with 3 different types of ammunition and i've seen him pilot her in person… he's agile and damn quick with that reinforced cover shield. And if everything goes sideways, just in case, he's got that "Ball Buster" strapped out back.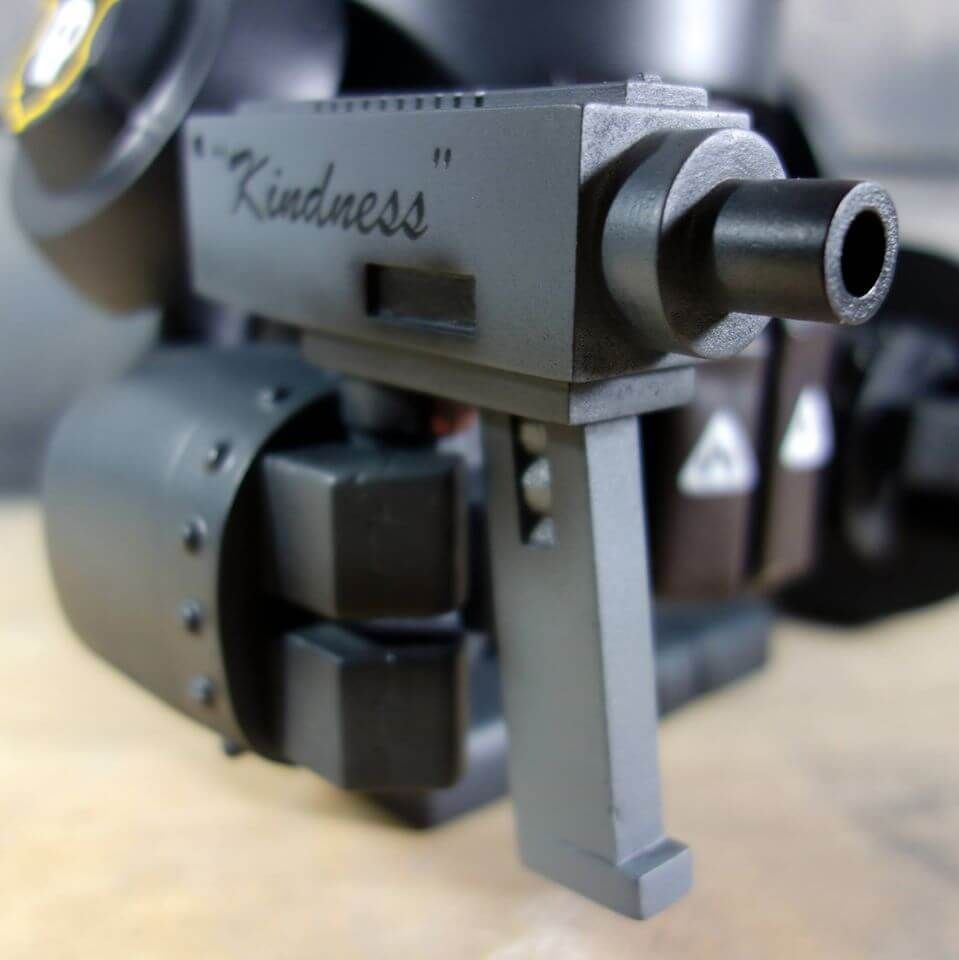 This thing is a beast. Fantastic piece of diesel work, Darby. You make us proud. Now get out there and show those UNTZ bastards what the Majesty's Crown is good for!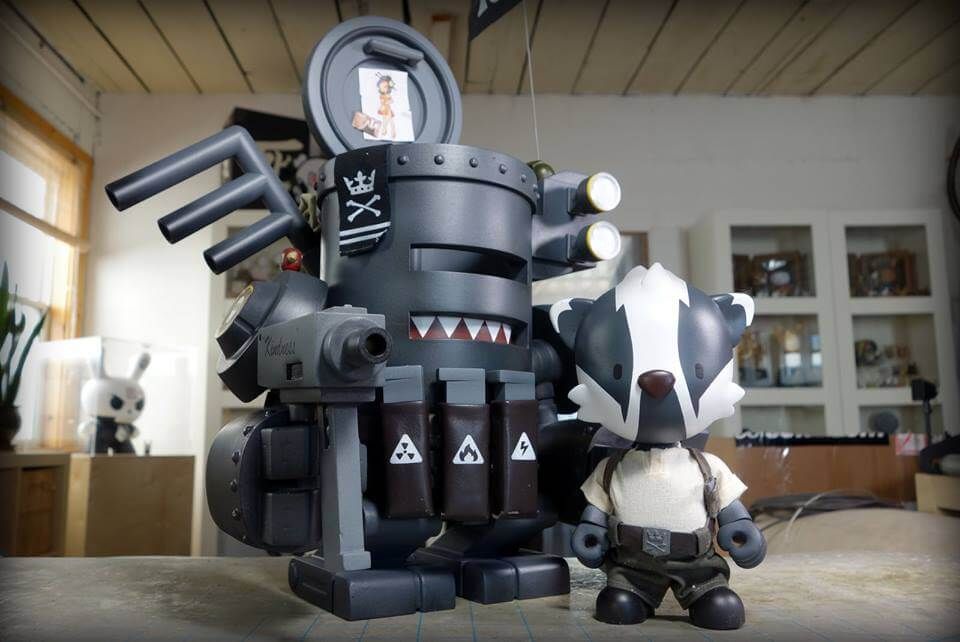 Huck has done another outstanding job on the creation of Darby & DAME 13. We absolutely love it. If you want to own Darby & DAME 13, you will need a fairly healthy bank balance and nimble fingers. Only 10 exists and each will cost $1800/£1190 + S&H. If you're interested in securing one, you'll need to do so quick, by emailing Huck here: [email protected]