Finally we will get to see the much anticipated release from Evan Morgan. The creature/monster from the deep sea. Move outta the way Moby Dick here comes Nuketopus! Evan using his new found skills have come up with something that looks like a creature the old USSR created to bring havoc in the worlds oceans. Wouldn't want to go head to head with his thing. Anyway, Nuketopus will be making it's debut at this years ToyCon UK 2016.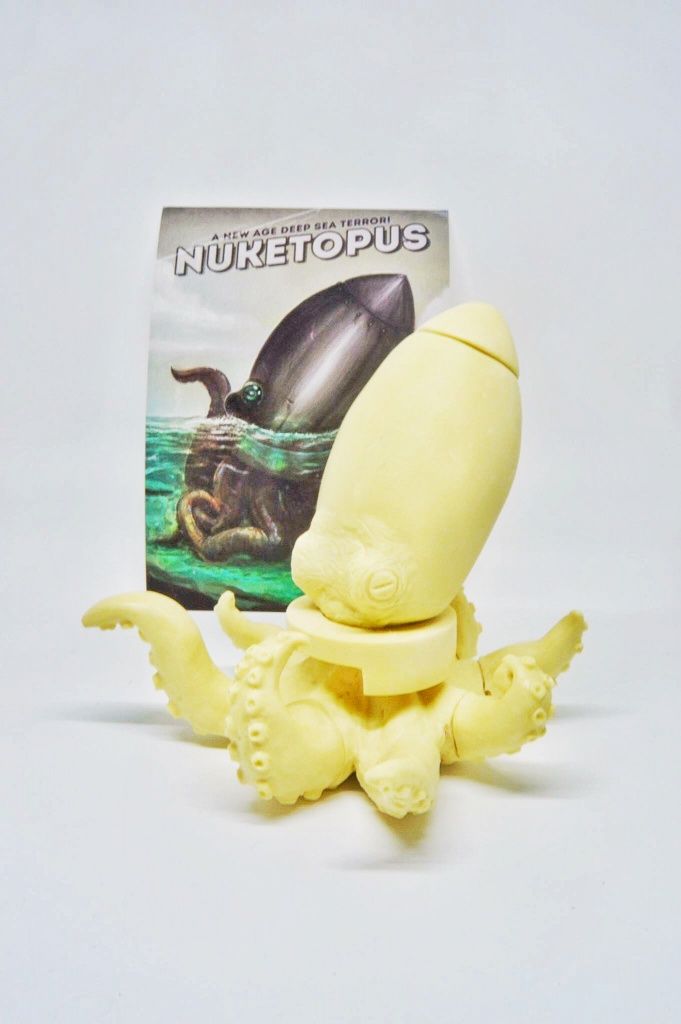 We hope to see a few painted up version at ToyCon and even customisers/artist versions in the near future.
"Nuketopus is based off of a design that has been rattling around my head for the past 6 years, It was sculpted with a mix of Monster Clay, Epoxy clay and 3D printed parts and was then moulded in silicone and pressure cast in polyurethane resin with the head being hand slush cast."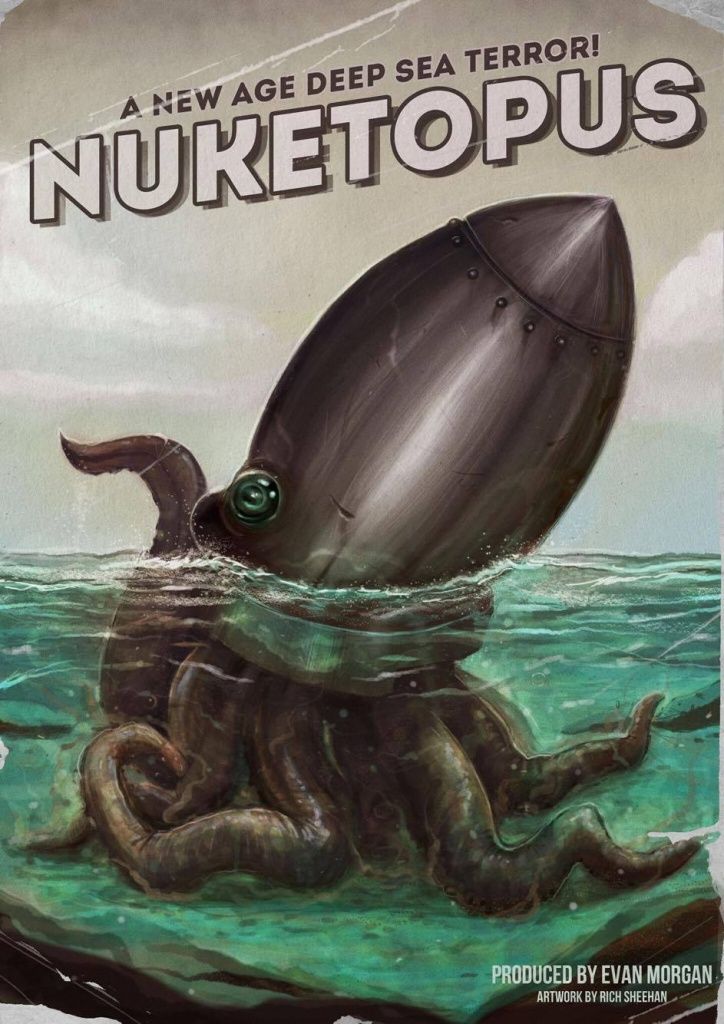 "The Nuketopus Resin Garage Kit consists of an A5 Art print drawn by Rich Sheehan, small sticker and 12 part resin kit and comes raw and unassembled, requiring sanding, cleaning up and gluing before painting and finishing."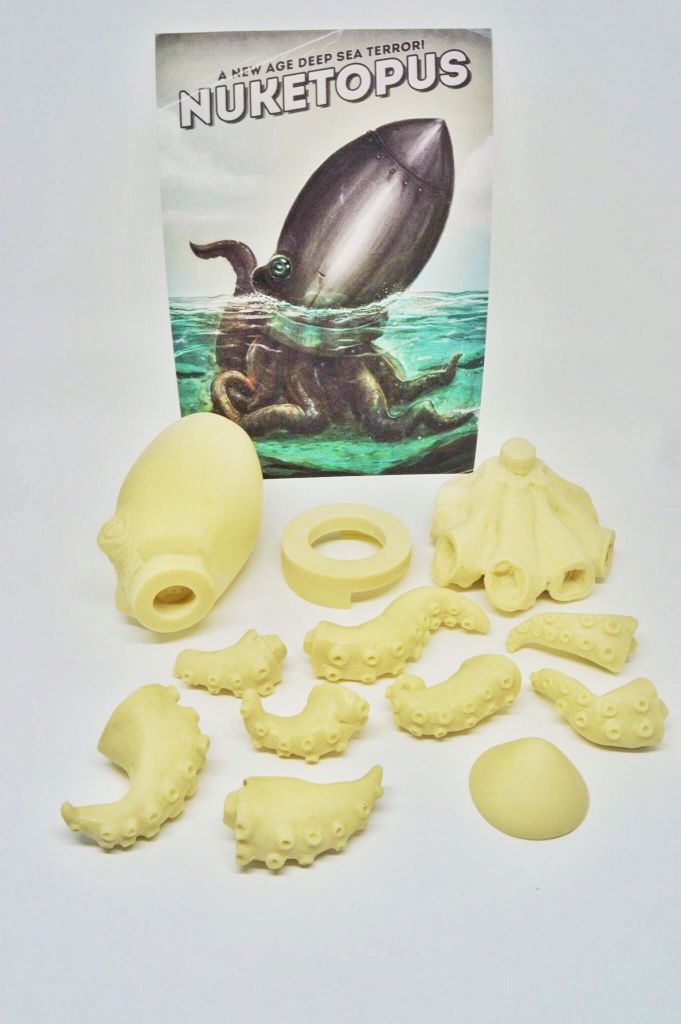 The assembled figure measures 6.5″ tall and 5.5″ wide at the base and will be debuting at ToyconUK on April 9th with 10 kits available on the day for £25 and the option to pre order with a deposit if all 10 sell out, where I will work through the list and contact you when your kit is ready and take remaining payment, there will also be a few fully assembled painted versions at the convention with more information to come."
Find Evan at ToyCon Uk at booth #13. Still haven´t got a ticket to ride? Click
HERE
for all you need to know!