INCOMING! the return of NU-DE(signer) Toy Salon. Ain't nothing stopping NU-DE(signer) Toy Salon from happening as Hong Kong prepares for all the mad and crazy designer collectable under one roof! Shaking up HK will be a whole roster of local artists and independent brands. If anything is to go by previous NU-DE shows you lucky guys are in for a treat. To top it off it's FREE ADMISSION, time to make some space in your collection! Artist and independent brands include @dontcryinthemorning @leeeeeetoy @kaijucolosseum @emoshun @kaiju_one @mechnoiz_toys @planetxasia @cdaanmade @untitledfiction @bigclawx @bigboystoys_hk @soft_steel_toys @spookyworkhk @inscape_studio @78jo_ooo @genkosha @cafedebollo @monster.mind_toys @sadismbrainmantoy @gangstercatshk @kwokinworkshop @lampei @deathland_vinyl_toy @lukesmellsgood @codecornerbkk and more (not in particular order)
Below is a little taste of whats to come at NU-DE(signer) Toy Salon 2021.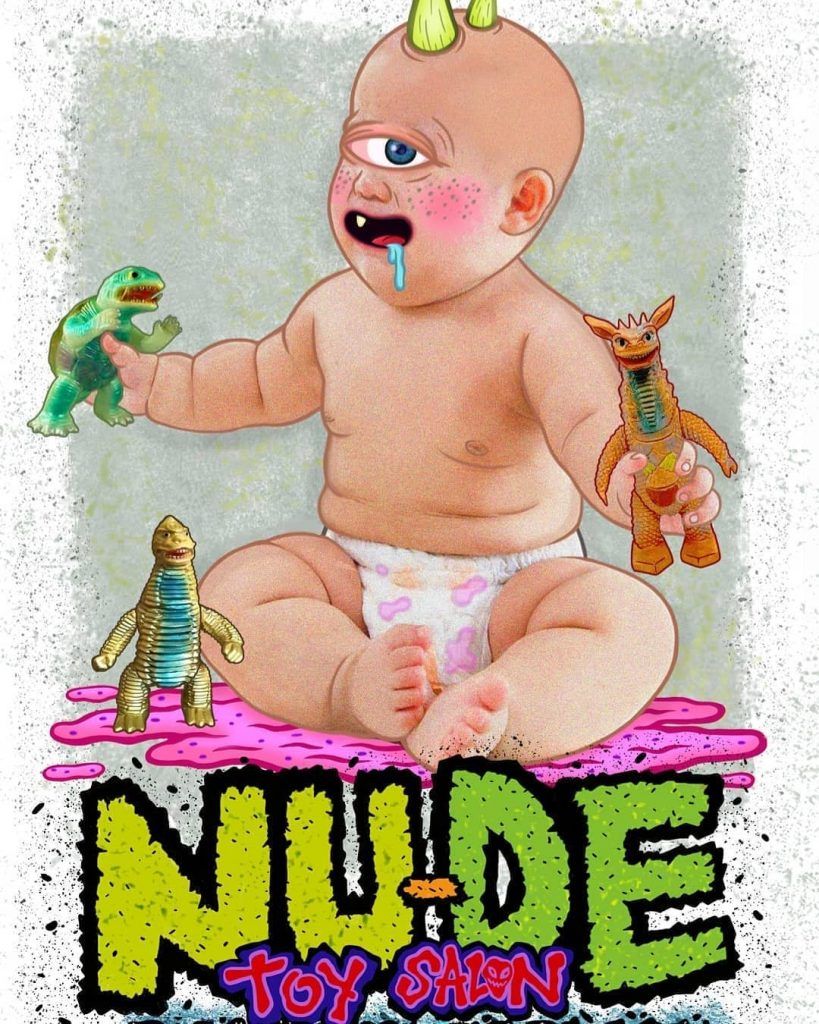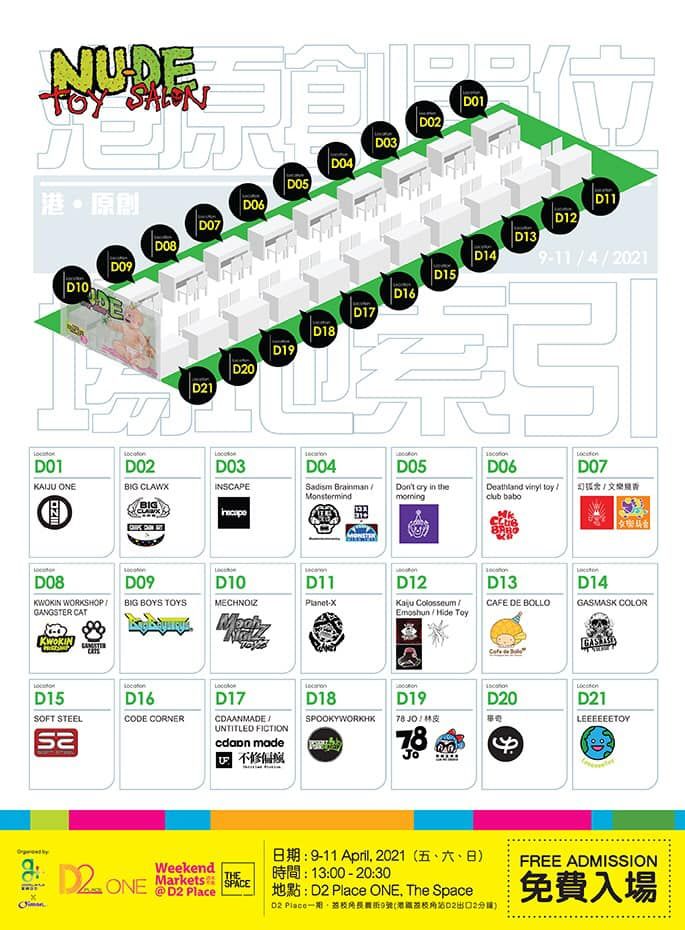 下星期五/六/ 日 –
壹工房會參與NUDE呢個本地搪膠界嘅盛事 ..
有玩開壹工房玩具嘅記得留意下、
唔玩開嘅若有時間也可以過嚟睇下或支持下其他本地優質作品 …
希望到時能夠見到大家 …. 謝謝你們
WHEN: April 9th (Fri) – 11 (Sun) at @d2place , Lai Chi Kok, Hong Kong. FREE ADMISSION
For now, check out our RECAPS on the previous FUCKAIJU X NUDE below.
Find NU-DE(signer) Toy Salon via Instagram.com/nudetoysalon/
Find the official "Fuckaiju" Instagram account HERE and on Facebook.
Find Planet-x Asia via Facebook and Instagram.
You can get your daily Designer Toy fix from our TTC Mobile App. It's free too! FREE! Download on the iPhone or Android smartphones. Search for "The Toy Chronicle" and all your Designer Toy wishes will come true! Pretty much.
Did we fail to mention IT's FREE.