Last seen at BTS 2019, Ngaew Ngaew Circus all set to take centre stage once again at the Chase at Siam for Ngaew Ngaew Circus PARTY! Not only will you get the chance to meet Pang Ngeaw, but she will also be offering you the chance to own, Abiru, Skullpuppet and black hyena Ngeaw!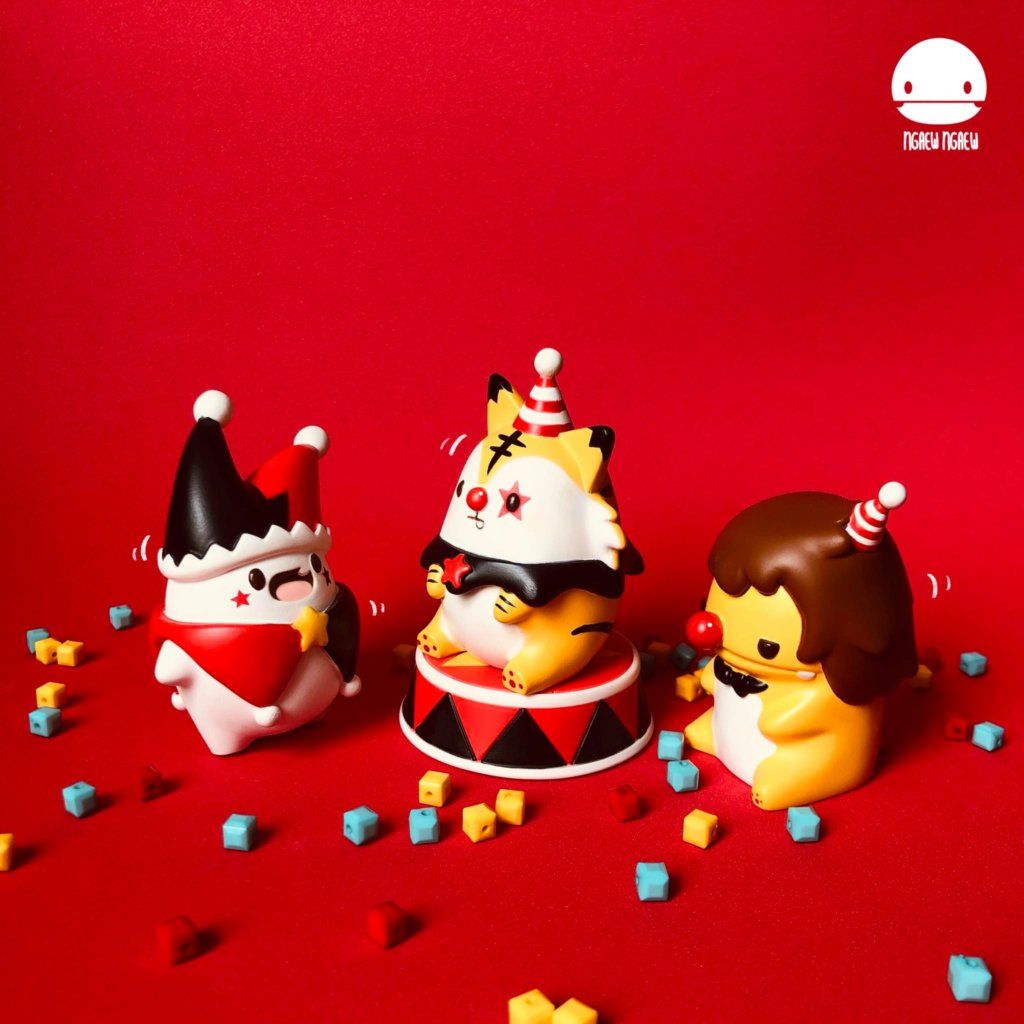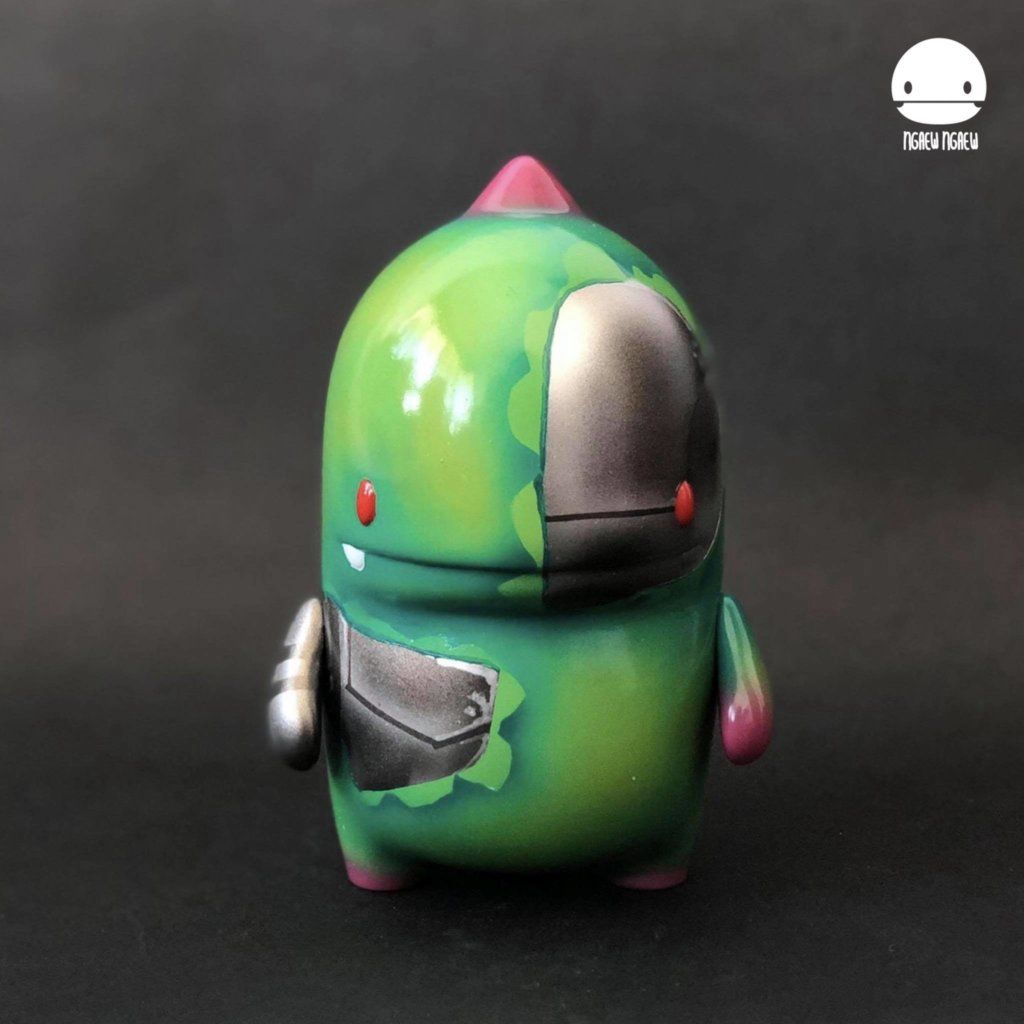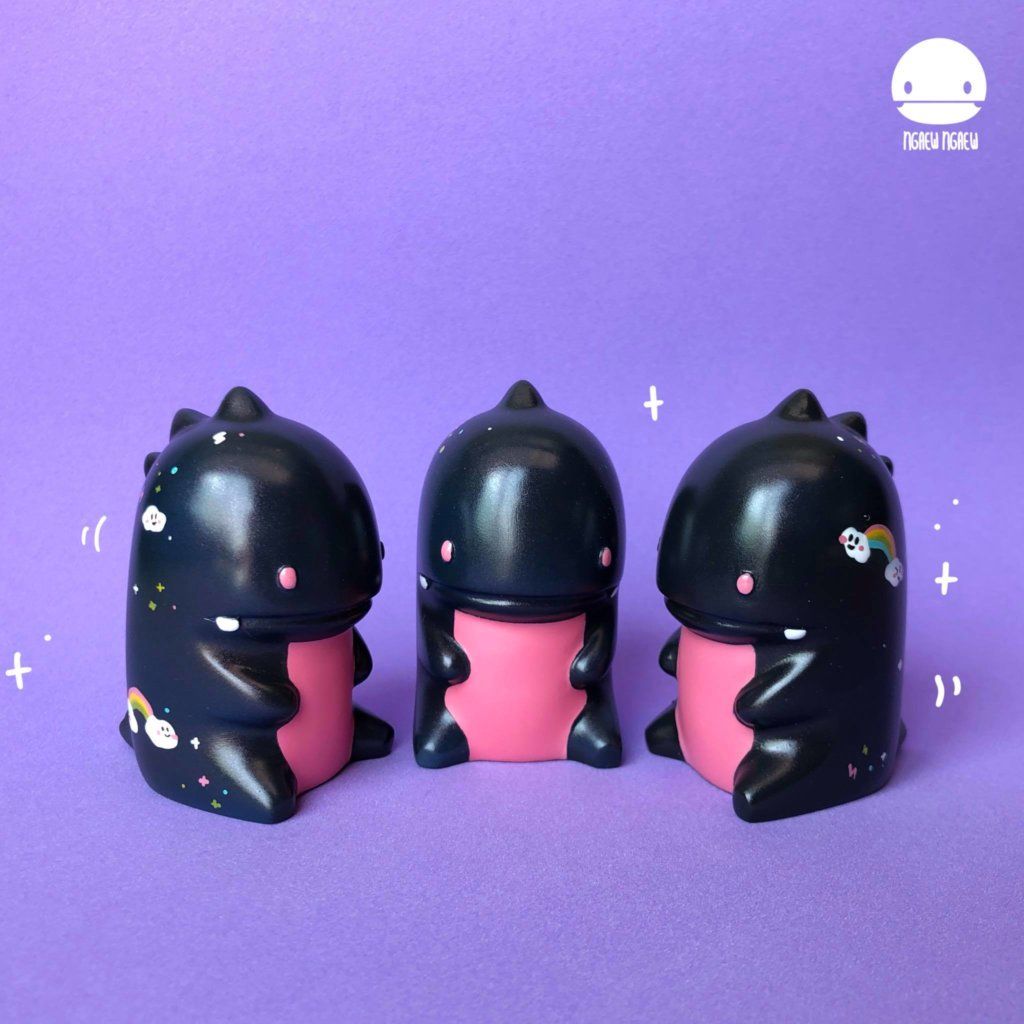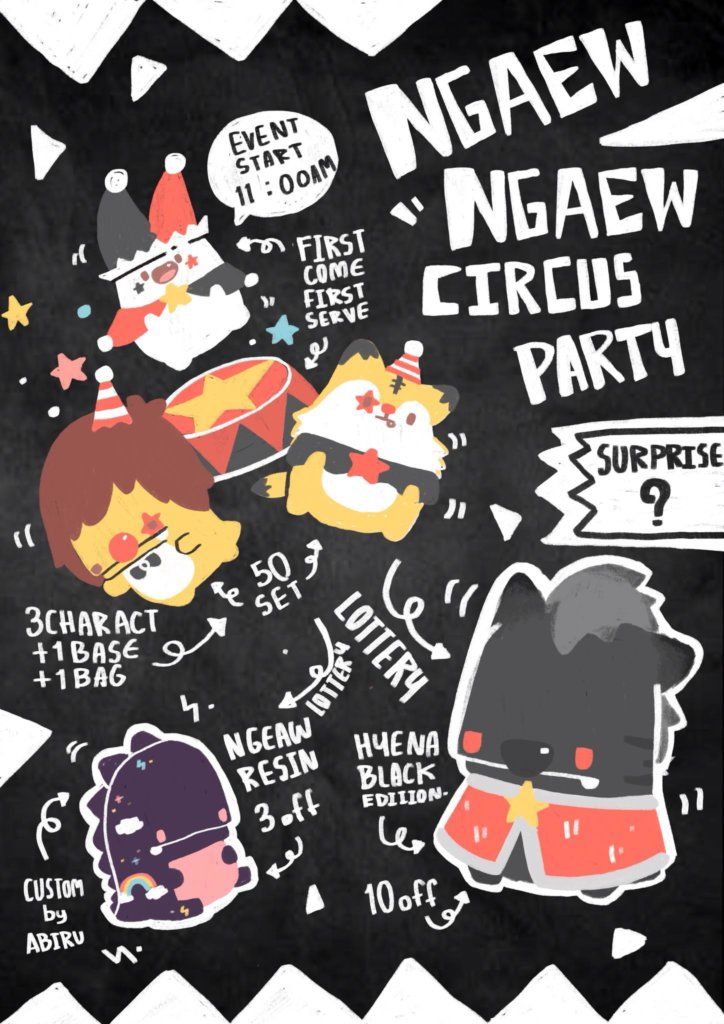 Ngaew Ngaew "CIRCUS PARTY" At the chase at siam~
WHEN: 23rd Febuary 2020
Event starts 11:00 น.
โดยสินค้าที่ขายในevent จะมี
First come first serve
Ngaew ngaew circus set 50 set ราคาชุดละ 6000 B
ในชุดประกอบด้วย 3 ตัวละคร 1 ฐาน และถุงผ้าจ้า><
**Ngaew ngaew circus set มีปัญหาเรื่องการผลิตนิดหน่อยในงานจะเป็นpre orderนะส่วนสินค้าจะจัดส่งในเดือน มีนาคมนะเเง้ว
ทุกคนที่ซื้อNgaew ngaew circus set ภายในงานจะได้รับฉลาก lotto คนละ 2ใบนะเเง้ว
เพื่อลุ้น สิทธิซื้อ
1.Ngeaw resin 3off custom by Abiru 3500B
2.Hyena ngeaw black edition 10 off 8000B
โดยจะเริ่มจัดlotto เวลา 16:00น.นะเเง้ว(หรืออาจจะปรับเปลี่ยนเวลาอีกทีหน้างานนะ><)
**รูปจริงสินค้าเดี่ยวมาอัพเดทอีกรอบนะะ🤣
และภายในงานยังมีจำหน่ายสินค้าอื่นๆด้วยนะเเง้ว><
Enamel pin ,ตุ๊กตาแง้วนุ่มนิ่ม ~
และจะมีsurprise ในงานด้วยนะเเง้วด้วยนะเเง้ว><แต่ตอนนี้ขอยังไม่บอกนะแง้ว
WHERE: The Chase Café สยามสแควร์ ซอย 1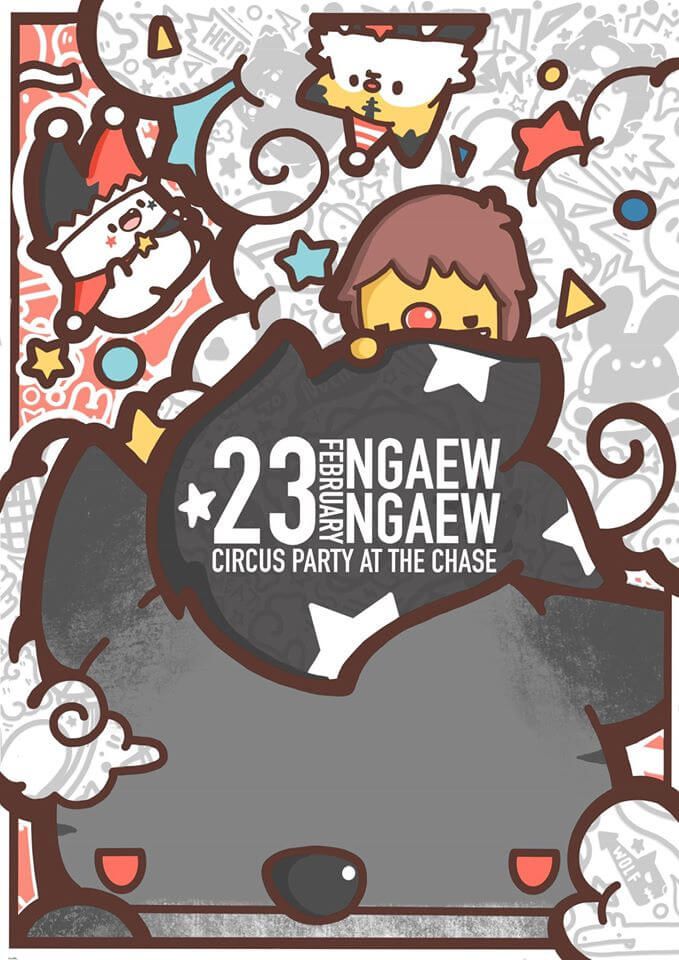 Find Ngaew on FACEBOOK PAGE HERE and Instagram.
You can get your daily Designer Toy fix from our TTC Mobile App. It's free too! FREE! Download on the iPhone or Android smartphones. Search for "The Toy Chronicle" and all your Designer Toy wishes will come true! Pretty much.