Check out the latest beasts that have come from the mind of Nerviswr3k. Dropped on Wr3k's Facebook page HERE earlier today, these were snapped up by his hungry fans. Seven unique figures, both grotesque and beautiful at the same time. All teeth & brains.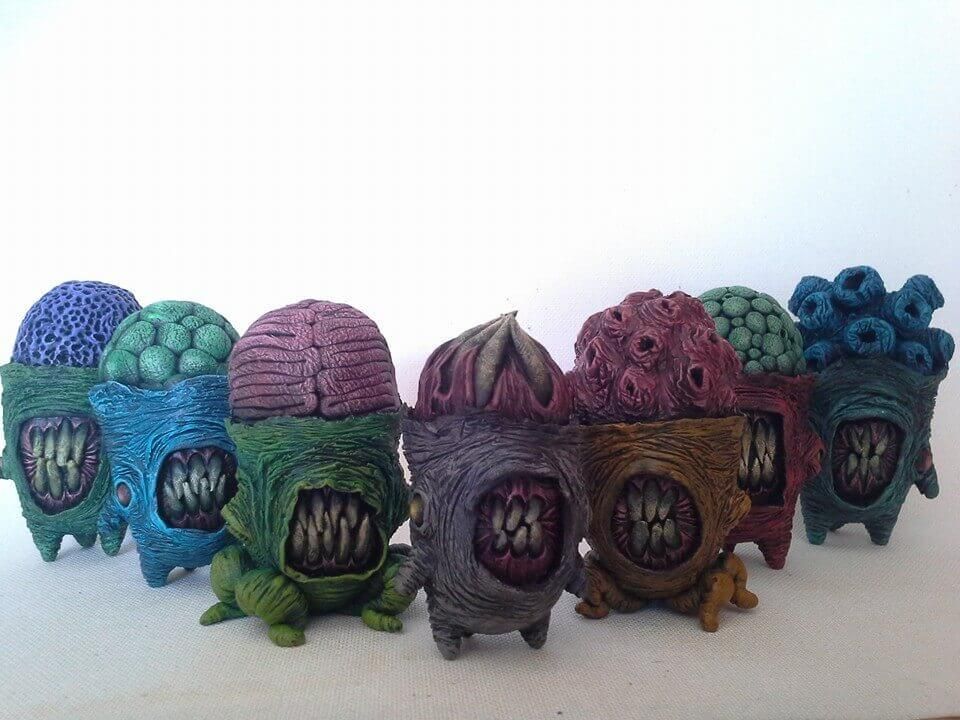 Not surprisingly these sold out within a matter of hours. All sold for $60/£42. Which is an incredible price for Nervis' work.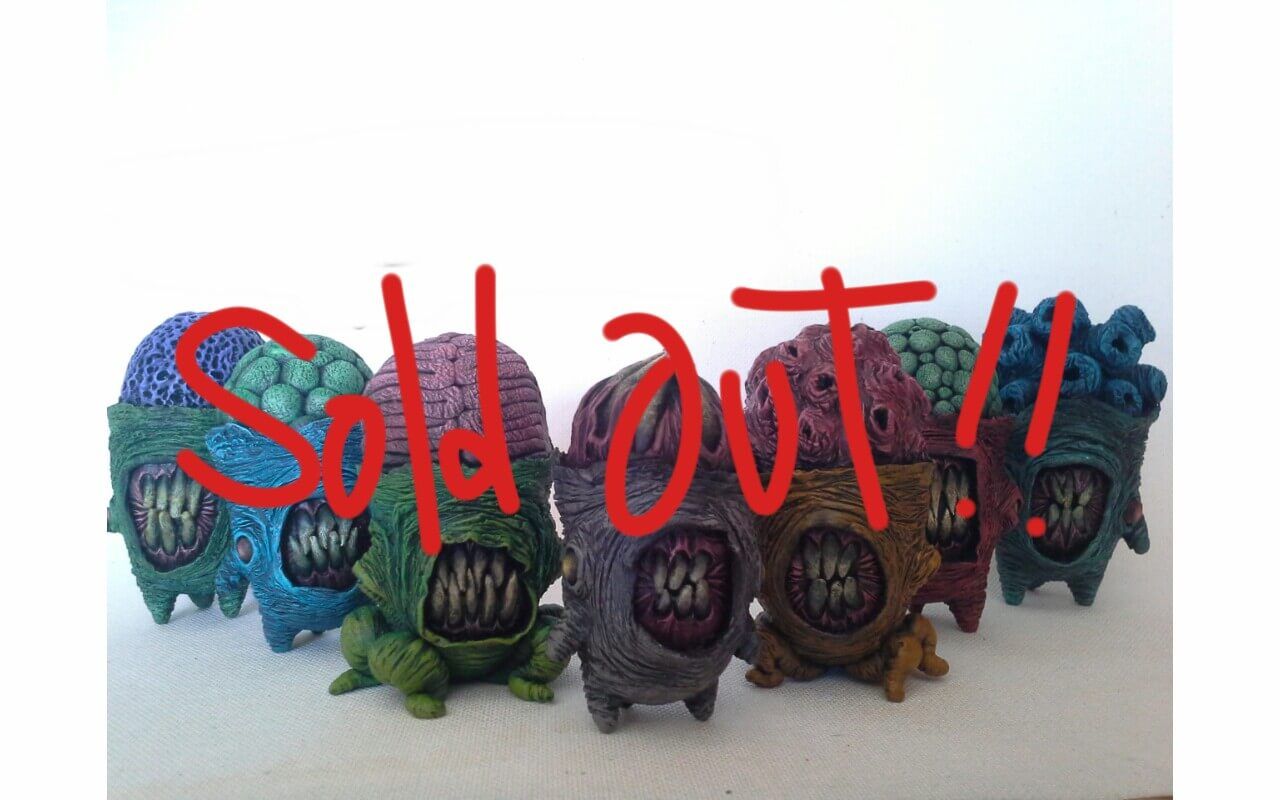 Keep an eye out on the Nerviswr3k Facebook page HERE or Instagram HERE for future drops.