2Petalrose joins OneSixthBruce at this years Toycon UK 2015 headlining 2petalrose outstanding Maiko. The new Maiko figure measures around 14 inches tall and will feature the usual goodies, maybe with a surprise or two (Helmet/base/katana/obi) and of course 2Petalrose crazy finishes and fabric. One cannot contain his excitement to see the finished OSB Toycon uk Maiko exclusives!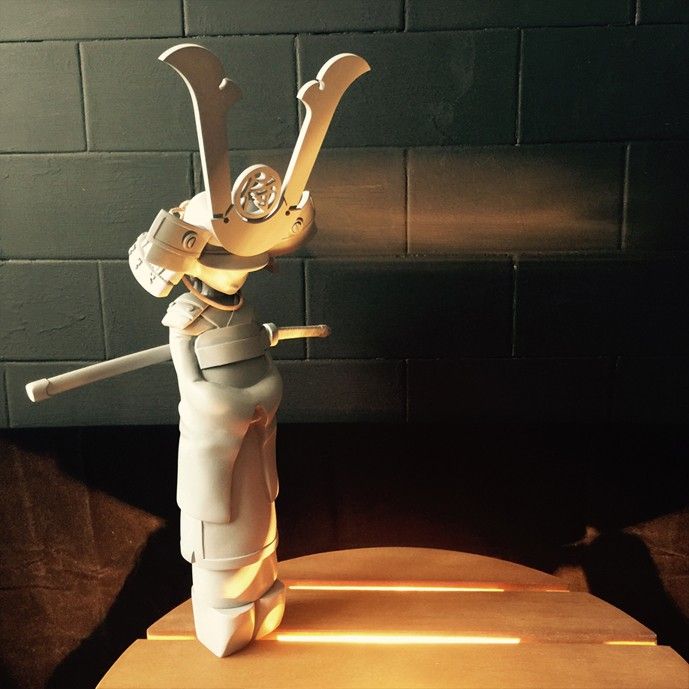 [slider source="media: 20674,20673,20672″ limit="100″ width="1000″ height="1000″ title="no" speed="800″]
No doubt the best news is that 2Petalrose are back and even the WIP shots are breathtaking, the overside helmet and the pose, and the new style of helmet with the Japanese calligraphy looks spot on! dam I cannot wait to see them all fully finished. If you are not familiar with 2PetalRose do a quick search on our page, trust me you will be throwing your credit card on your screen.
No word on how many will be available at Toycon but each piece 2Petalrose does will be a limited edition of 1.
Lets all make sure we see more from 2petalrose just like the good old days!
Stay in touch with 2petalrose via http://2petalrose.co.uk/, facebook, Twitter and flickr.
http://www.onesixthbruce.co.uk/