The details you have all been waiting for! If you're fans of Sank Toys, there are some releases over the next few days that you are not going to want to miss out on!

We have all been eager to find out the details on how to get your hands on the Little Sank Galaxy and Little Sank Darkness. We can reveal how these will be released & when!

The Little Sank Galaxy and Little Sank Darkness are all super limited so you are going to need to be on your A game to get these into your collection. If you're in the Pre-Release Insider Cough Klub on release dates (see below), you're going to still need some luck but your chances to grab these will be slightly increased.
Little Sank Galaxy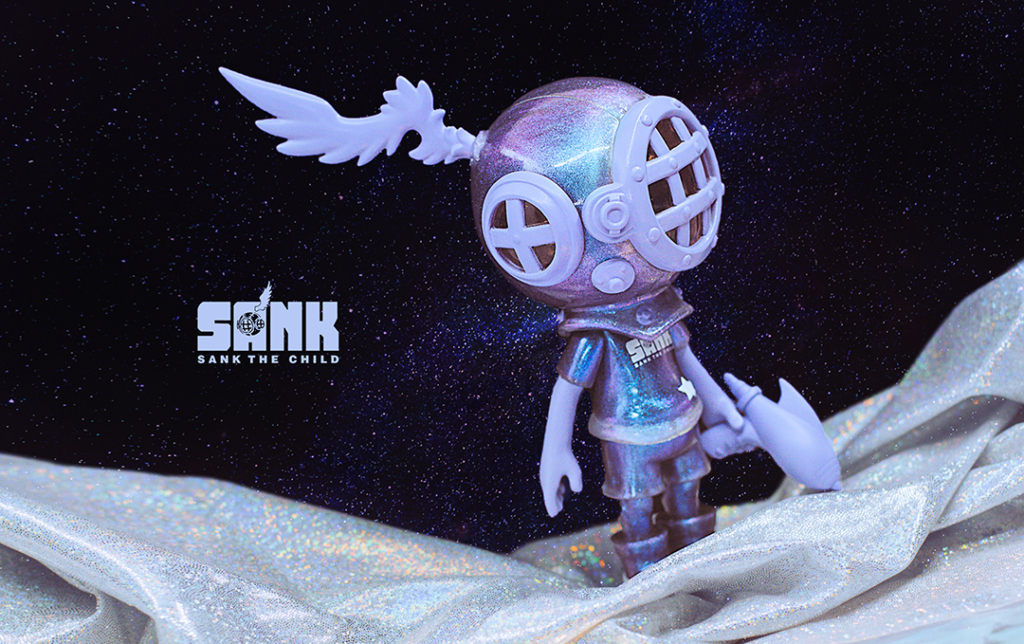 Little Sank Galaxy is the latest sofubi release from Sank Toys. Standing at over 9inches tall, Little Sank Galaxy is limited to 199 pieces worldwide. The TTC Shop will only have THREE available! Each priced at £120 + shipping. All three will be allocated to the Pre-Release Insider Cough Klub.
On the morning of Sunday, those in the Top 25 of the TTC Leaderboard will all receive a special P.R.I.C.K link to the Little Sank Galaxy, but this link will only activate at 3pm BST. Only 25 people will have this link. If any of the THREE Little Sank Galaxy remain after 24hrs, they will be placed on general release and that will happen on thetoychronicle.com/shop at 3pm BST on Monday 20th July.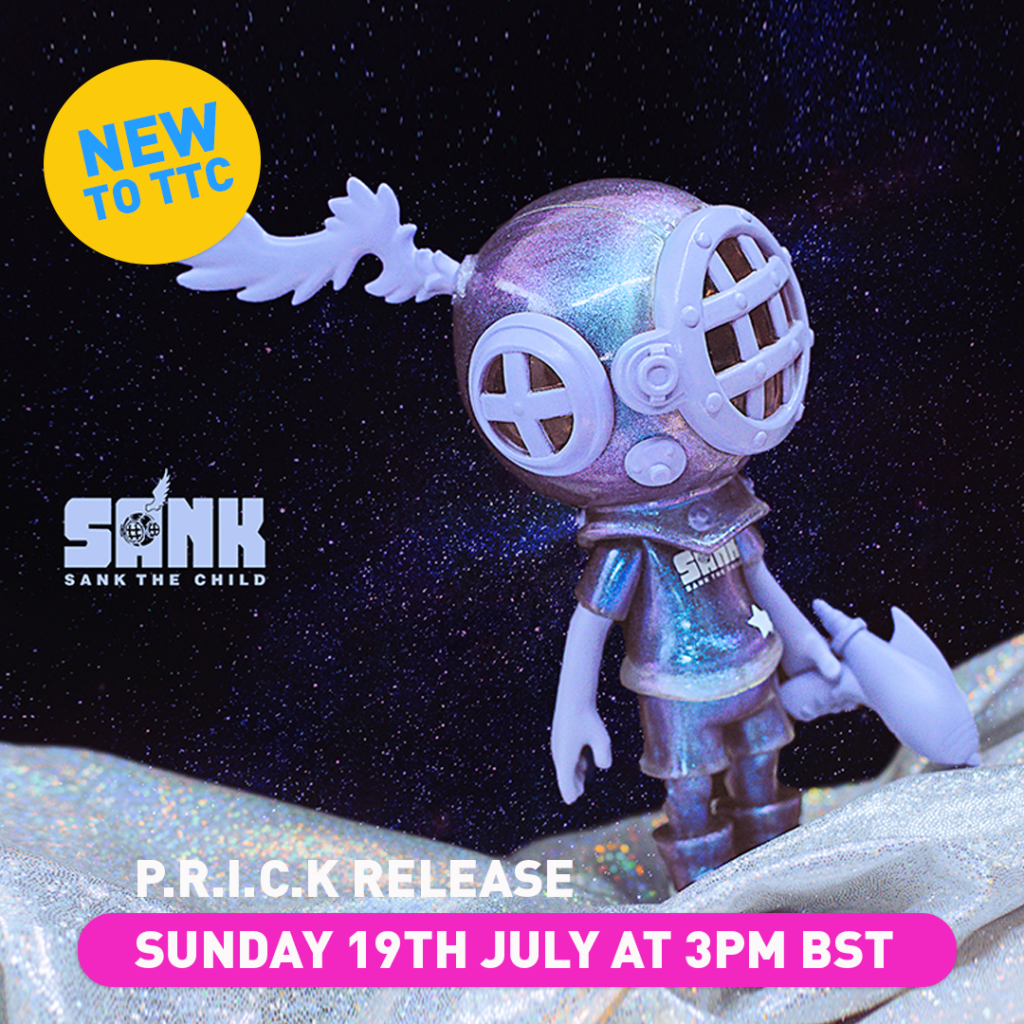 Little Sank Darkness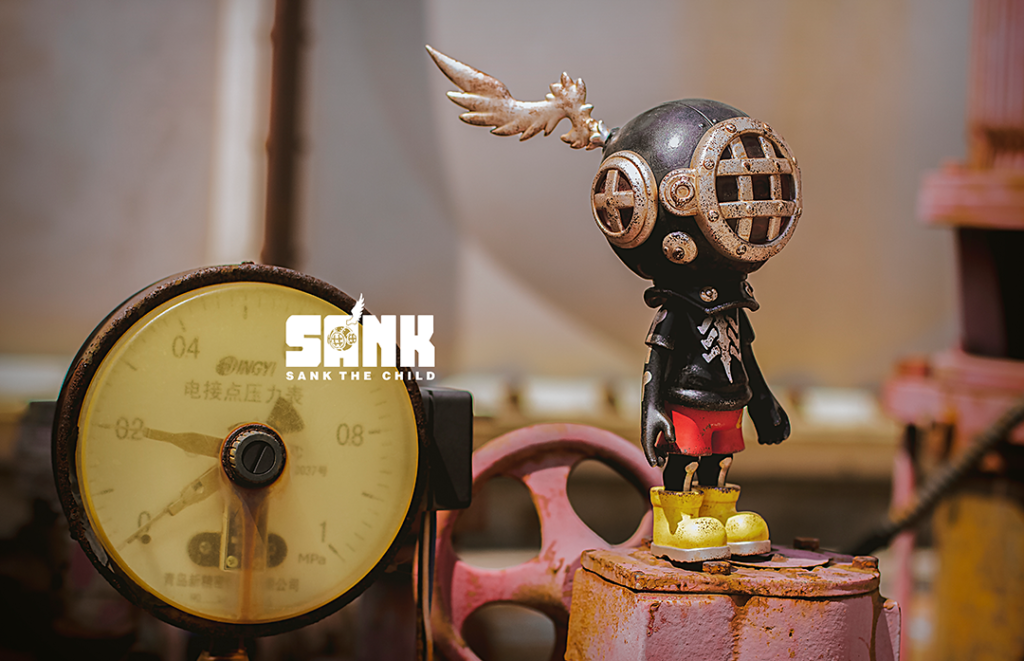 Little Sank Darkness was originally released as part of the BOTS show earlier this month, but some stock was allocated for the international customers and now we can bring you details of these. Again, Little Sank Darkness is a sofubi figure, standing at over 9inches tall. Limited to 199 pieces, the TTC Shop will have only TWO available for purchase!!
Little Sank Darkness will drop at 3pm BST on Tuesday 21st July! Set your clocks! We will be allocating BOTH of the Little Sank Darkness to the P.R.I.C.K and they will receive a special URL on the morning of Tuesday 21st. Priced at £120+shipping. If any remain after 24hrs, they will be released to the general public at 3pm BST on Wednesday 22nd July.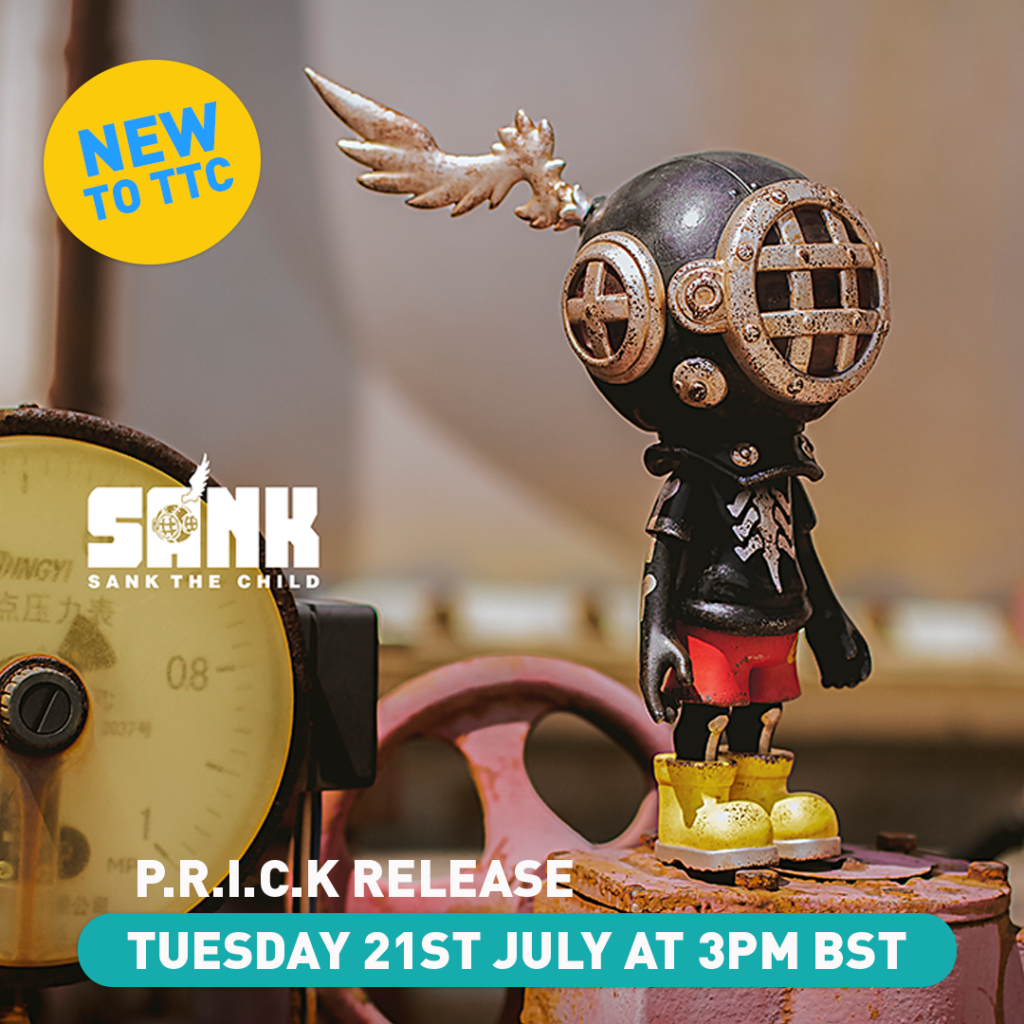 Both Little Sank Galaxy and Little Sank Darkness are expected to ship in August 2020. Other retailers of these new figures by Sank Toys will include our good friends at Strange Cat Toys, The Toy Galleria, myplasticheart and Spastic Collectibles!
---
Sank Toys Social Media
Facebook: https://www.facebook.com/SankToys/
Instagram: https://www.instagram.com/sanktoys/?hl=en
Twitter: https://twitter.com/SankToys
---
If you want to support The Toy Chronicle, we have a number of options available to you. We have started to stock a wide range of releases that we think you will enjoy. Ranging from production pieces from Superplastic, Unbox Industries & POP MART, to original pieces from our favourite artists like Sank Toys, Quiccs & Czee13. Purchasing one of our pins also really help. A quick, cheap way to also support the TTC is by making a small donation. These can all be completed below through our online shop. We appreciate all the support! Thanks!