Fluffy House Little Raindrop and Mr. White Cloud got a makeover! after a long absence Little Raindrop is back. Hmmm he certainly looks like he's been training his legs, MORE Chunky for sure and still adorable. Wait hold on…. OMG they've shrunk Mr.Cloud down too. He's so micro and uber CUTE. Have they used a time machine? As Mr. Cloud seems like he's in his baby years.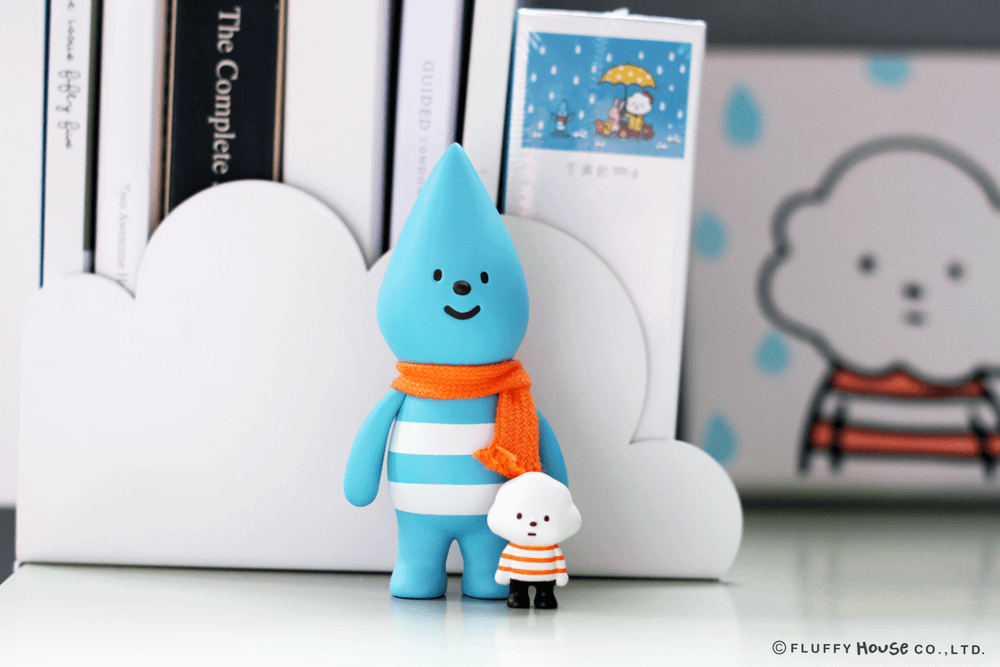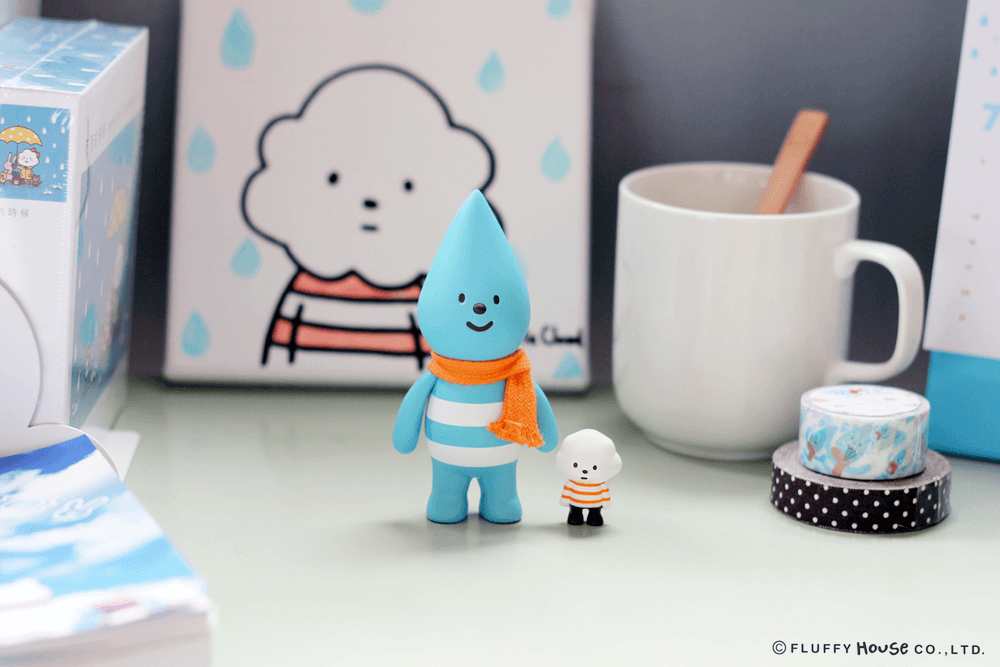 After the long waiting, Little Raindrop is now coming back with the cutest evolution in the face and body shape!

Yet, his loyalty to his friend and activeness have never dropped a bit?This time, he even brings along a mini Mr. White Cloud as a greeting gift!

Everybody, let's welcome the brand new Little Raindrop and mini Mr. White Could to the party!

– Featuring the 4-inch Little Raindrop with orange scarf
– 1.5-inch Mini Mr. White Cloud
– Material: Vinyl & ABS
Buy them now at http://fluffyhouse.bigcartel.com/ for $39.90 for the set.
If you fancy Fluffy House plush there are a few left 🙂
Need a review of Fluffy House Vinyl toy line? We have your back with our full Fluffy House review, which you can find HERE.
Before you leave us and spend your money at http://fluffyhouse.com/shop.php check out below 🙂
Free goodies for all you mobile uses, yes FREE everyone loves FREEBIES.
Fluffy House has two cute apps. The first one is a camera app and another is a puzzle game which sometimes they offer discount codes when completing certain targets for their vinyl toys.
Fluffy Coffee
Download Fluffy Coffee for FREE HERE.
iOS Photo App "Fluffy Photo" has released!
Download it for free and Mr. White Cloud and friends are now ready to fill your photos with cuteness and joy.
Add Mr Cloud and co in all your photos like we have.
Smile for everyone! Download it HERE for FREE.
Find Fluffy House via http://fluffyhouse.com/ , Facebook , Instagram and Twitter.